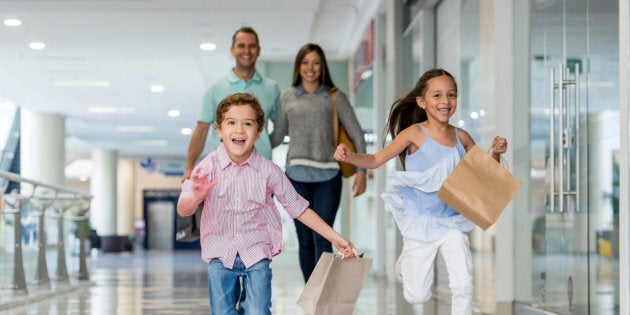 Nothing brings on mixed emotions like back-to-school season.
There's the excitement of a new school year, but melancholy over summer's end (excuse us while we cry into a beach towel). Sadness over spending less quality time with your kids, but also relief that the frequency of "Mom, I'm BORED" should decrease come September. (According to a recent survey, parents are ready for summer break to end after just 13 days with the kids home.)
And then there's back-to-school shopping, with its nostalgic new shoes and fresh backpack scent (smells like possibility! And also, Walmart). But getting all the items on your kid's list can come at a hefty price — so much so that nearly half of Canadian parents say it poses a financial burden on their families, according to new research.
The poll conducted by RetailMeNot.ca surveyed 1,500 parents in July. Results found that 69 per cent thought back-to-school shopping was one of the most expensive shopping occasions of the year. Another 44 per cent said it posed a financial burden on their families, and 78 per cent believe that back-to-school shopping is getting more expensive every year.
One in four said they spend more during back-to-school season than they do during the holidays, and 43 per cent said they spend more than they do for their kid's birthday. However, only half said they set a budget or looked for ways to save online.
"Back-to-school shopping is an expensive occasion for parents and even though the bills add up, only half of Canadians check for online discounts before they start shopping," Sara Skirboll, Shopping and Trends Expert for RetailMeNot.ca, said in a news release.
Online discounts can make a significant difference in keeping spending under control during one of the most expensive times of the year, Skirboll added. Other ways to save include making a list and a budget (and sticking to it) and shopping for end-of-summer sales for clothes, as well as looking for items kids can wear all-year long. She also suggested buying basic school supplies in bulk, and following your favourites brands and stores on social media to stay in the know about sales and offers.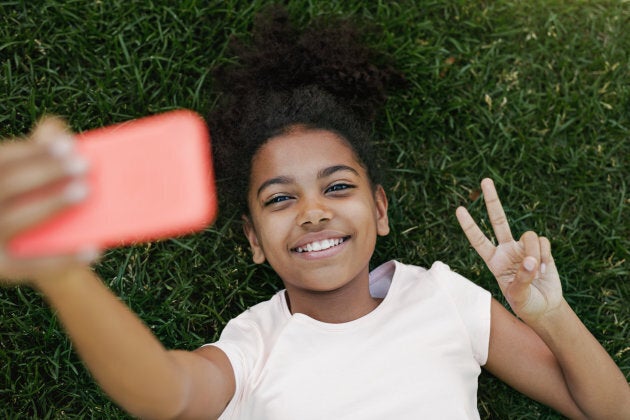 Technology reigns when it comes to what kids value with their back-to-school shopping, with 40 per cent of the parents surveyed saying their kids care more about having the "coolest technology" than the "coolest clothes or accessories." Topping their list are smartphones, tablets, desktop computers, headphones, smartwatches, and portable music players, according to RetailMeNot.ca's findings.
Nearly 20 per cent of kids told their parents they want new clothes and school supplies, 11 per cent want new shoes and laptops, and 10 per cent want new backpacks and textbooks.
Another recent poll by Ebates Canada found that parents expect to spend on average $166 per child during back-to-school shopping season. Nearly 30 per cent of the 1,010 parents polled said the expense was the biggest stressor of the season.
The survey also found that 67 per cent of parents are turning to online shopping.
"Preparing kids for back to school is a stressful and time-consuming task for Canadian parents," Belinda Bauginet, VP of marketing and resident shopping expert, said in a news release. "We've seen an increase in online back-to-school shopping over the last few years as parents seek alternate ways to find the best deals, while saving time."