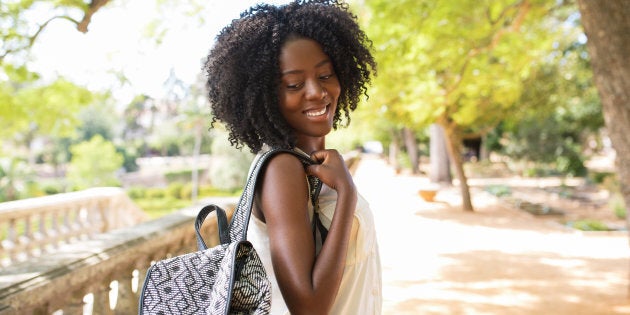 Who says back to school can't be a stylish affair?
Since as far back as we can remember, students have agonized over their first day of school ensembles. Backpacks always played second fiddle, but if you think about it, your bag is kind of a big deal. After all, it's the one item you wear every. Single. Day.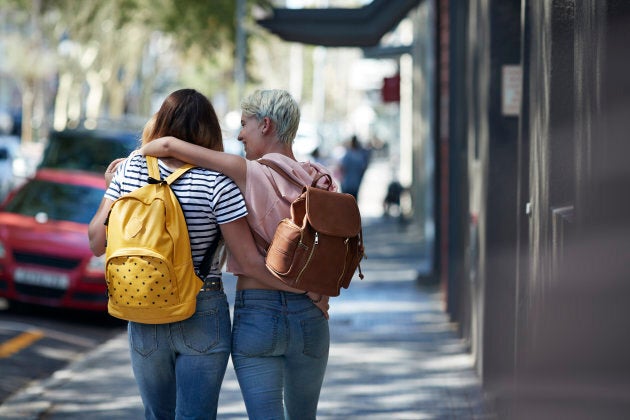 That being said, backpacks have experienced a revival of sorts in the last few years. Suddenly, we're seeing sleek, modern silhouettes in leather, canvas, rubber and vegan leather. They no longer look like the childish JanSport bags of yore. This new generation of backpacks could fit right in on the runway.
Before heading back to class, make sure your backpack game is up to snuff with these 10 stylish but practical options that won't make you feel like a fifth grader.
1. Brave backpack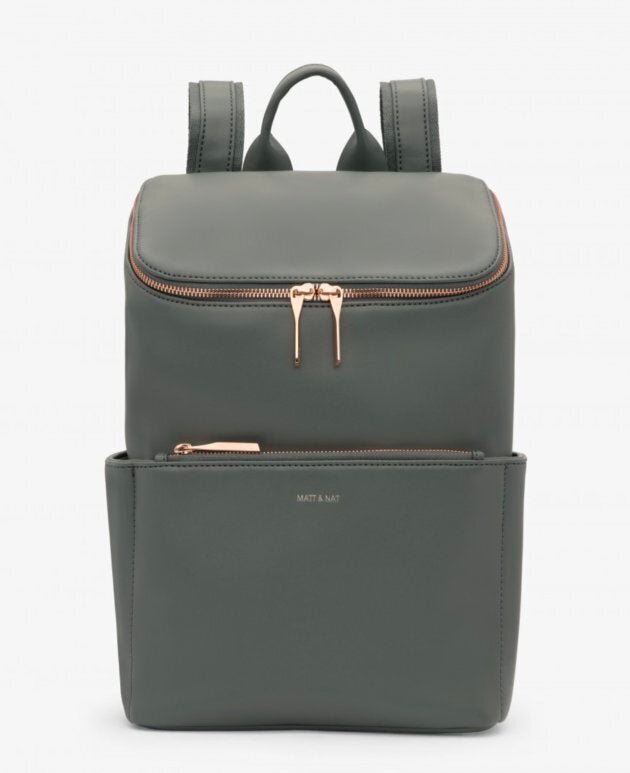 No bovine souls were sacrificed in the name of this Matt & Nat Brave backpack. The roomy eco-friendly bag is composed of high-quality vegan leather that's durable and looks just like the real deal. Equipped with pockets for your smartphone and other valuables, laptop warriors can easily tote around a 13" computer or a large tablet.
2. The Modern Snap backpack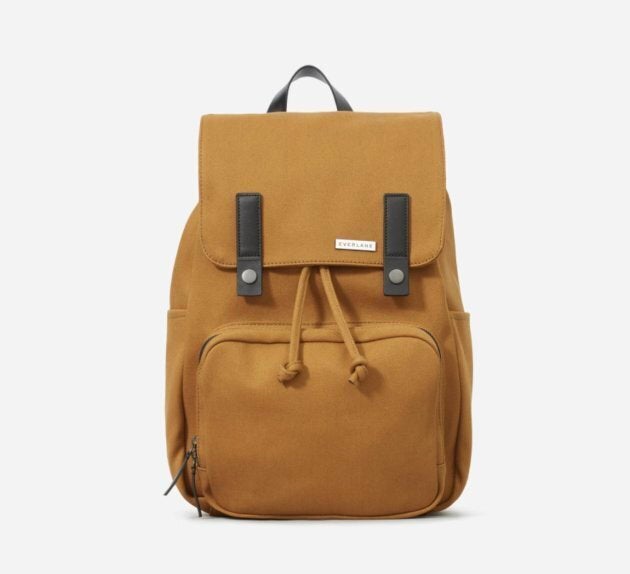 Stylish and practical aren't mutually exclusive, as evidenced by everything sold at Everlane. Their Modern Snap Backpack is effortlessly stylish and ideal for all your back-to-school needs. A 15" laptops fits nicely inside with room to spare for notebooks, a cellphone and even a change of clothes.
3. Original leather backpack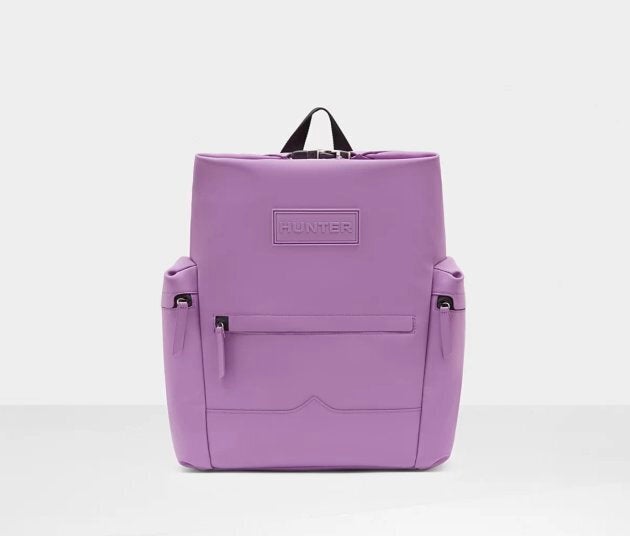 If you're looking for a stylish backpack that can withstand rain and harsh weather, we've found your perfect match. Hunter's back-to-school offering is chic, practical and waterproof — much like their signature rain boot. Multiple pockets ensure you keep your belongings organized and the best part is, it comes in a multitude of vibrant colours.
4. Rains waterproof backpack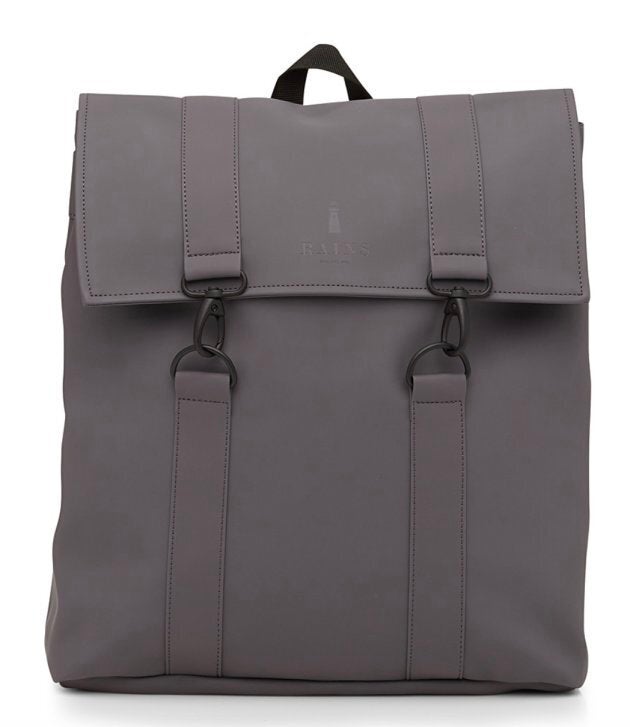 Give the traditional school knapsack a modern makeover and you have the Rains waterproof backpack. The Danish brand's minimalist bag features hook closures and a sophisticated matte finish.
5. Alex backpack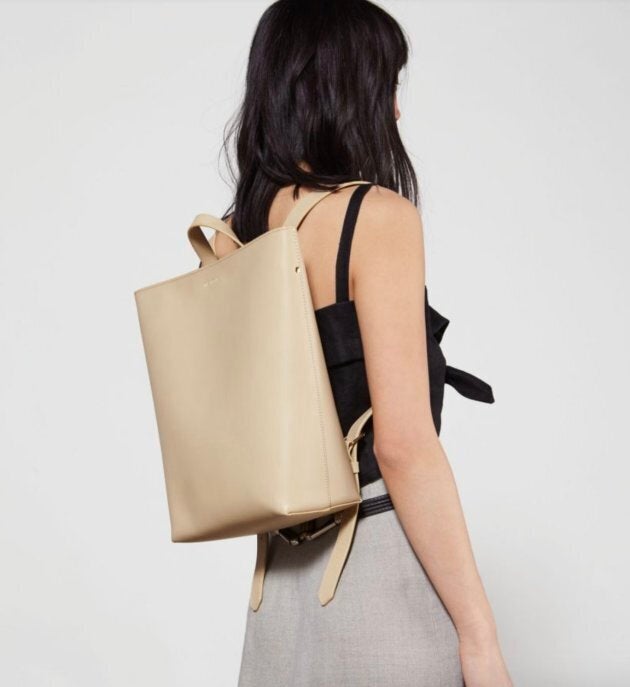 The Alex backpack from Montreal-based company The Stowe is a minimalist's dream. The sleek bag is made of Italian tanned leather and features gold-toned accents. And don't be fooled by its dainty exterior! The Alex can easily handle a 13" laptop and all the school accessories you can throw at it.
6. Croydon soft leather backpack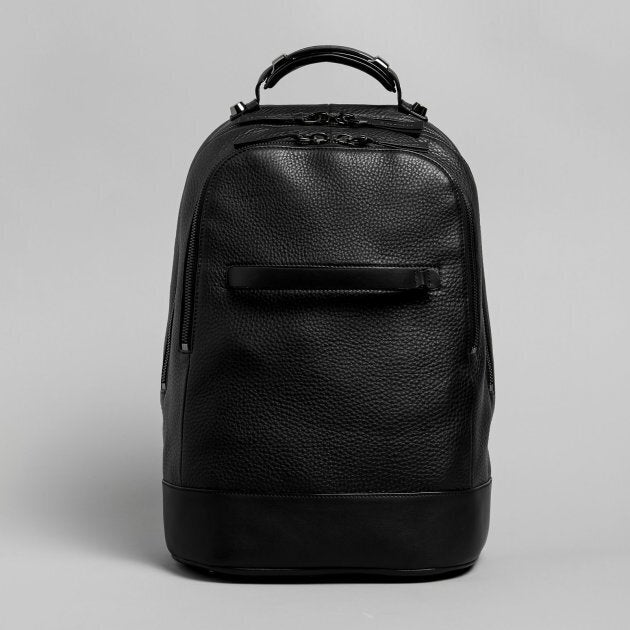 Mackage has long been Canada's leading purveyor of stylish leather jackets, and now they offer covetable leather accessories, too. Their pebbled Croydon backpack is luxury at its finest. Splurging on a backpack might not be everyone's priority, but this beautifully crafted backpack could potentially outlast your car.
7. Calpak Kaya backpack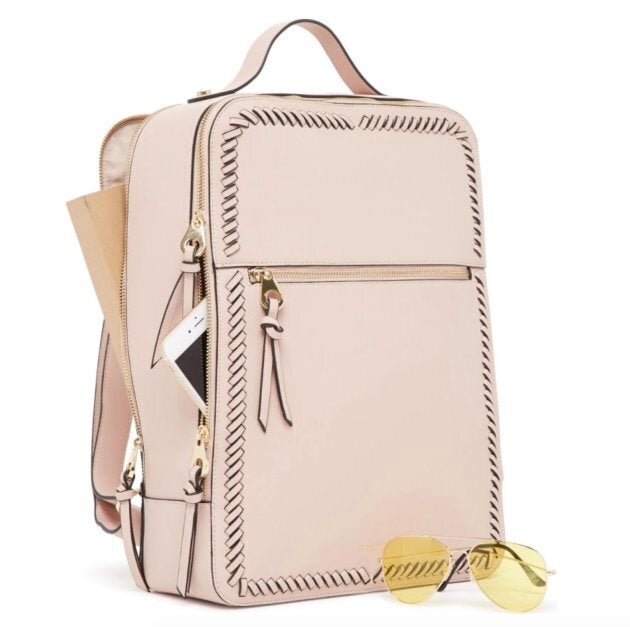 This backpack is so stylish you won't believe it's also practical. The faux leather bag features two compartments that can be unzipped to hold a 15" laptop on one side and miscellaneous items on the other. A hidden luggage handle makes it especially appropriate for frequent travellers.
8. Leather backpack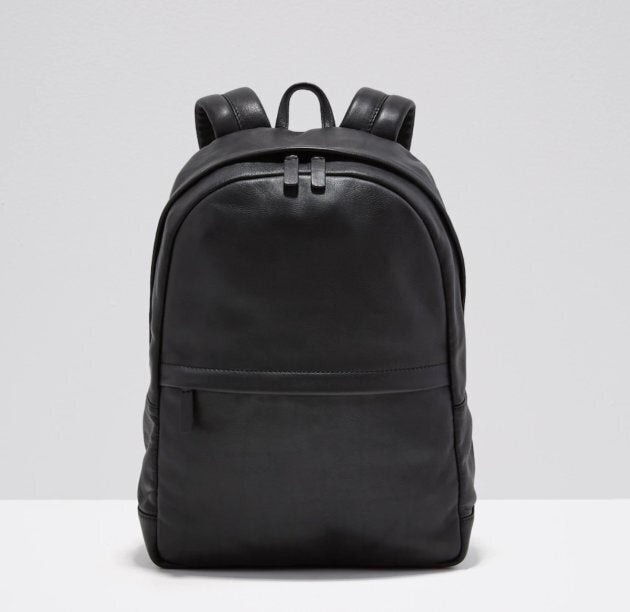 Quebec-based brand Frank And Oak is all about classic shapes, neutrals and making dressing easy. That's why we're not surprised to see the brand's beautiful leather backpack in a classic shape. It comes in two colours: black and tobacco — both of which will go with any and all outfits. If you're looking for a reasonably priced leather backpack that will stand the test of time, you're looking at it.
9. Amsterdam Grey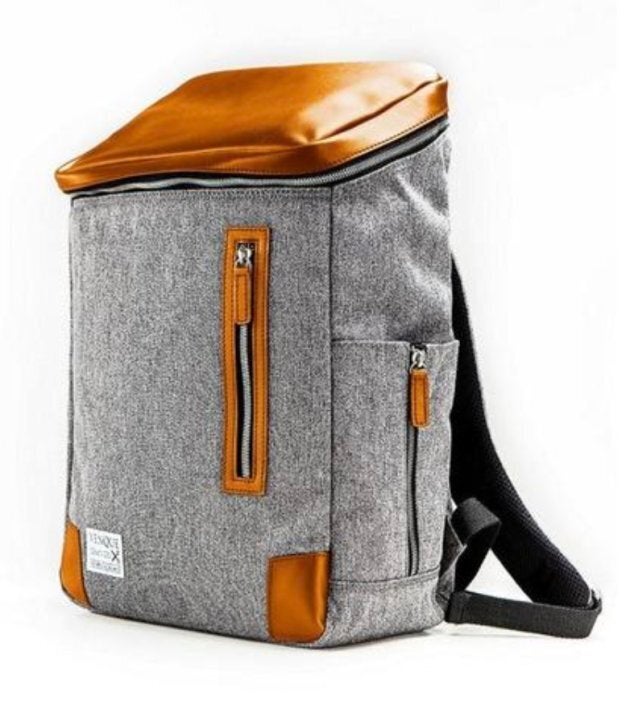 Shop local and you'll never be disappointed. Toronto-based accessories brand Venque bridges the gap between functional and minimalist design. Their Amsterdam backpack is not only visually appealing, but also modular so you can use it as a book bag one day and a travel bag the next, simply by removing the divider.
10. Rolltop backpack by KKtP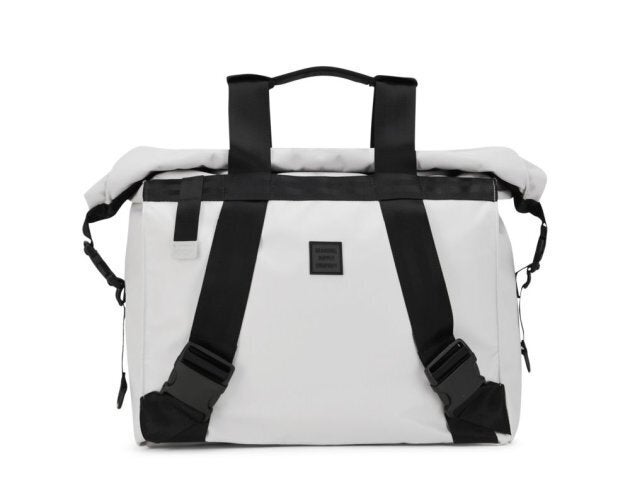 This unique bag is a collaborative offering from Canadian-based Herschel Supply Co. and Shanghai-based apparel company KKtP. Modular clothing and accessories are gaining popularity, in part due to the minimalist movement. Consumers just love items that serve dual purposes. The Rolltop backpack doesn't just look cool, it also converts into a tote and features multifunctional straps so you can style it in various ways.