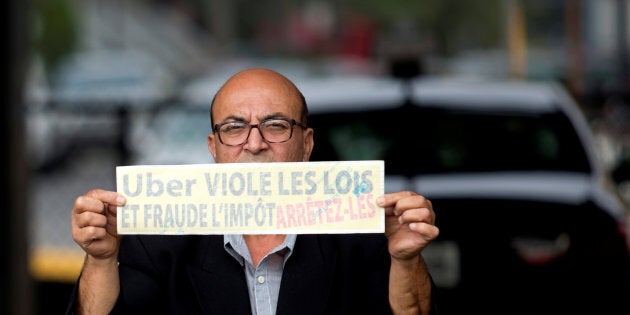 Taxi drivers in Quebec will soon be eligible for financial compensation for losses suffered as a result of ride-sharing services like Uber.
Nearly $250 million has been allocated to the taxi industry in the province's annual budget. Individual drivers may receive up to $45,000, depending on the region where the driver operates. Taxi drivers in good standing as of last March 27 will receive at least $1,000.
Urban areas have seen the value of permits plummet over suburbs and outlying regions, so permit holders in Montreal, for example, are likely to receive the maximum amount.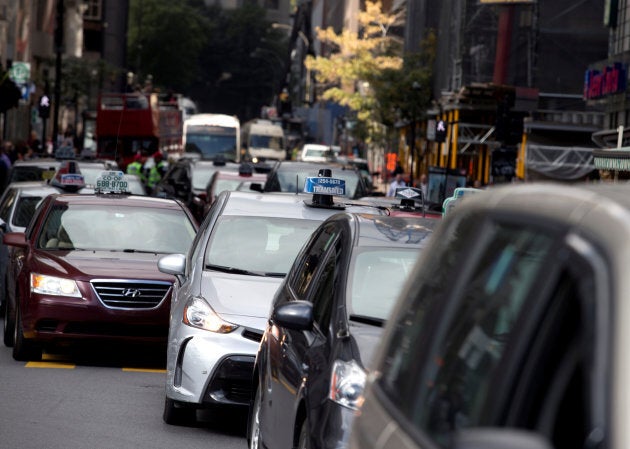 "We think it's totally within the realm of public policy for the government, for the state to compensate the loss of that value as the government would do with any other industry," Finance Minister Carlos Leitao told CTV News.
The province estimates there are 7,600 taxi licences in Quebec and that more than 4,500 will receive the maximum compensation.
It's worth noting that the compensation amounts to a fraction of what many drivers have lost — some cab drivers have paid $200,000 for permits that are now worth approximately $75,000.
The province says the money is part of a financial assistance program and not part of an agreement with the industry itself. Drivers will receive their cheques in the coming weeks, according to Leitao, and a second round of compensation is not out of the question.
This isn't the first time the Quebec government has demonstrated commitment to taxi drivers.
"The implementation of these measures demonstrates that we are listening to the needs of the taxi industry. Today, we reiterate our commitment to this industry to provide the necessary support to continue its modernization and position itself in the new 21st century Quebec," André Fortin, Minister of Transport, Sustainable Mobility and Transportation Electrification, told reporters at the announcement in December 2017.
So far, Quebec is the only province in Canada compensating its taxi industry.
With files from The Canadian Press