When your latest movie becomes an expectations-shattering box office smash, there's only one place to go: the 2018 MTV Video Music Awards. That's exactly what "Crazy Rich Asians" star Ken Jeong did on Monday in New York City, making the most of the film's #GoldOpen by presenting the award for Best New Artist.
However, he didn't just announce Hayley Kiyoko's name - he also gave a shout out to the Barenaked Ladies.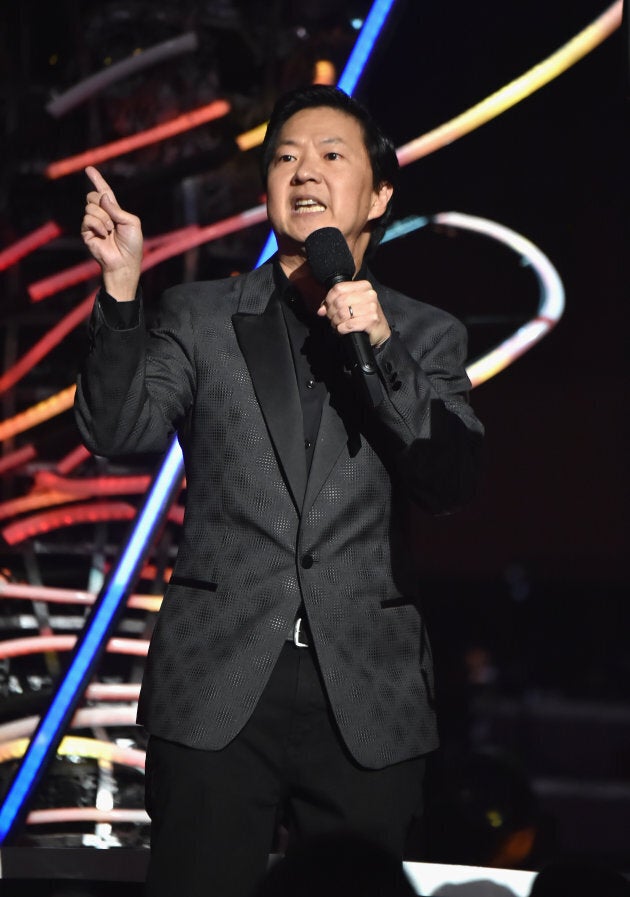 After naming each of the members of One Direction's original roster, Jeong started listing out various other famous bands known for their breakthrough moments.
"I'm so excited, Barenaked Ladies in the house!" said Jeong, emphatically.
"My boys Smash Mouth, in the house," Jeong continued. "Chumbawumba, see you at the Waffle House!"
Sadly, none of these three bands were, in fact, "in the house."