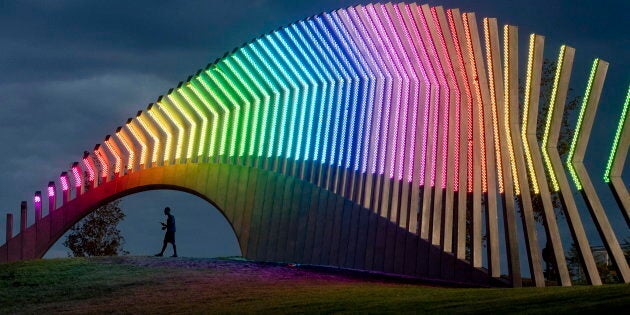 The chance of showers didn't put a damper on Ottawa's Pride parade, as thousands came out for a colourful celebration of the LGBTQ community.
Canada's capital turned up on Sunday and people from all walks of life showed up ready to party.
The parade contained over 150 floats and many organizations and companies, including the Ottawa Redblacks football team, turned up to celebrate.
It was also a family affair for many.
Others took the time to bring Pride back to its roots as a political protest, and brought signs that took shots at the province's new government.
Others took the opportunity to mention the RCMP Purge, which targeted and ostracized thousands of LGBT people who worked for the government or the military beginning in the 1950s.
Ottawa mayor Jim Watson and other politicians, including Environment Minister Catherine McKenna, also made appearances.