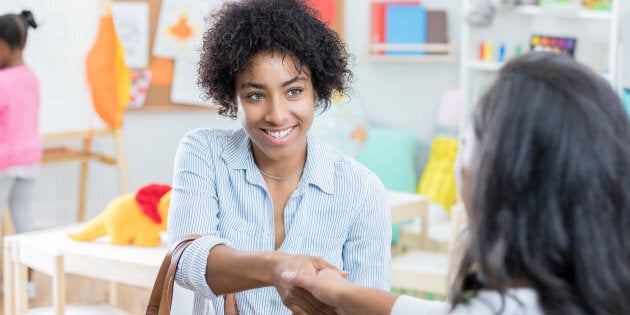 Back-to-school is an adjustment period in so many ways. On top of having to conform to a daily schedule of learning, kids are also expected to work with the personalities, expectations and instructional methods of new teachers each year.
Parents do their best to support their kids while also trying to work with the teacher to support their child's academic progress. Yet, sometimes teachers just don't meet expectations. But what can parents do?
Teachers have a 'tremendous' influence on a child's life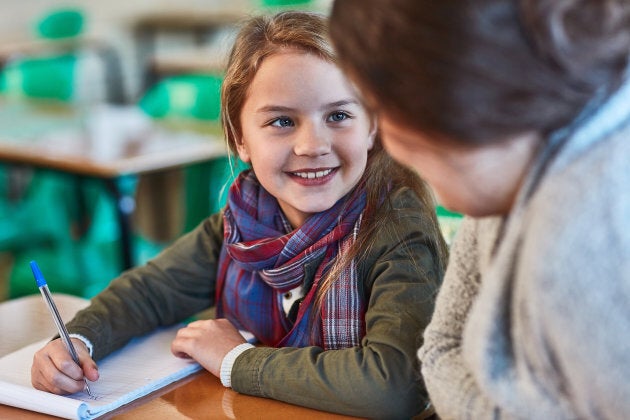 "Teachers have tremendous influence on a child's life, particularly in elementary and middle school. A teacher they are at odds with can interfere with their attentiveness and engagement in school, undermining their performance," Sharma said.
Communication is key
It's important for all parties (kids, parents and teachers) to communicate well and understand respective expectations as early as possible.
Louisa Schaefer, a teacher in Kitchener, Ont., told HuffPost Canada she sends out a newsletter the first week stating the expectations and routines of her classroom, including an online survey about homework and what parents prefer. And she tries to meet the majority's wishes.
Story continues below video:
Schaefer also sends out monthly updates on curriculum expectations and uses Google Classroom to email parents with assignments and due dates.
"We have our school open house the third day of school," Schaefer said. "I ask parents to call the teacher at the first sign of an issue. We don't always know there is an issue if parents don't tell us."
Keep expectations realistic
Peterborough, Ont. teacher Drew Ginter also communicates regularly with parents and tries to ensure they understand his classroom expectations early in the year.
"Parents need to be clear and direct about what they expect — and keep their expectations realistic. To assist, parents can acquaint themselves with the relevant government education policy document(s) for their area," Ginter said.
Sharma echoes Ginter's advice: "Parents should take a closer look at their expectations. Are they realistic? Is the teacher really falling below grade? How are you measuring that?"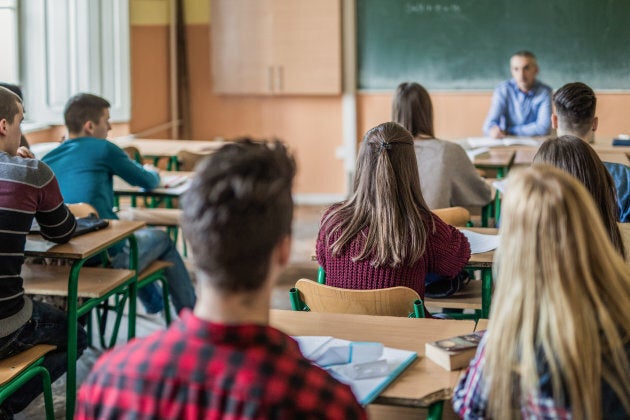 Sharma also warns parents need not take issue with good teachers whom a child simply doesn't like.
"You won't like everyone in life, but we may still need to work with them or alongside them. Especially those in authority. Not liking someone may not always be a good enough reason to disengage," Sharma said.
However, if a child is terribly anxious, upset, or refuses to go to school because of their teacher, that warrants further investigation, she added.
Meet the teacher in person
Stacey Kemp, a Toronto teacher, strongly urges parents to attend "Meet the Teacher" nights. She thinks it's a good forum for parents to ask her questions and for her to learn about parents and their expectations.
"I find addressing parents in person — and discussing my homework expectations in particular — helps so there is no confusion via emails or agenda notes. If I see a note, I usually call right away instead of writing, so no miscommunications arise," Kemp told HuffPost Canada.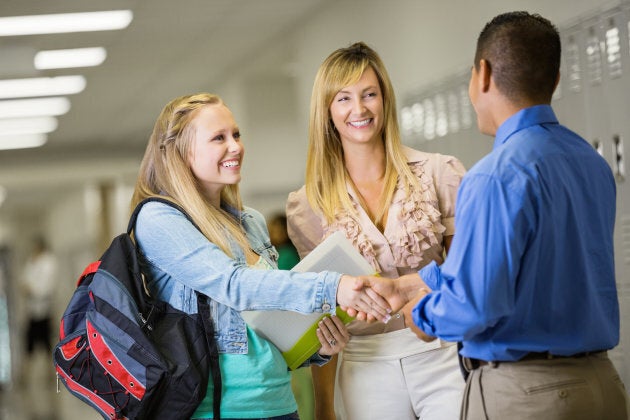 "Parents can support their children at home, while also teaching them to take increasing responsibility for some things themselves throughout the year," suggests Richmond Hill, Ont. teacher Kelly Gill.
"I also appreciate when parents let me in on any issue that could affect their child's day: a sick grandma, a late previous night, new medication, etc."
Encourage kids to take accountability
Kids will need to move towards stronger independence and accountability for their academics as they get older and move through middle and high school, Gill said. By the time kids are teenagers, the amount of interaction between teachers and parents is generally minimal, unless an issue or concern arises.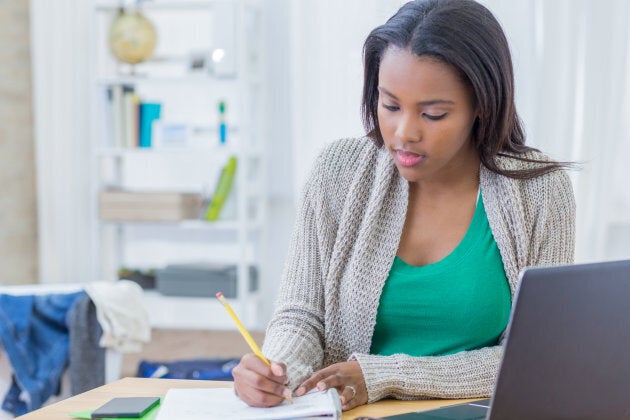 Even then, the same principles apply: request an open, honest and respectful discussion with the teacher. Be willing to hear the teacher's perspectives and open to compromising on a solution that works for everyone involved.
What to do when communication breaks down
Sometimes communication between parents and a teacher breaks down; then it may be time to escalate to the principal or vice-principal of the school.
Schedule an appointment, have detailed notes ready about the concerns and conversations you've had with the teacher in question and discuss the matter respectfully, no matter how contentious the issue might be.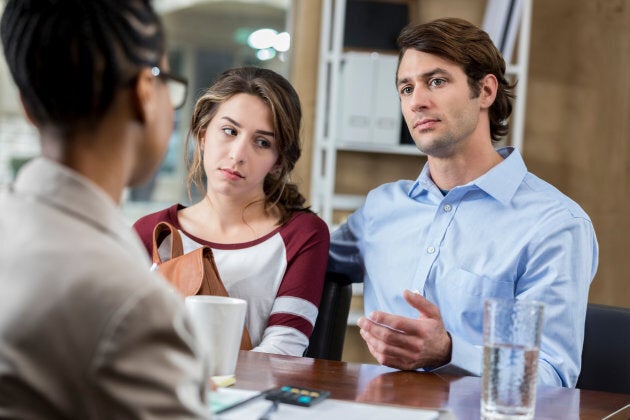 Sometimes principals have specific steps they must take that don't necessarily look like the outcome a parent was hoping for, or can't facilitate a fix in the time-frame a parent wants, but working with the principal and teacher for an agreed-upon period of time gives everyone an opportunity to make changes.
Be objective and cooperative if reasonable requests for change are made for you or your child.
Who has the issue — your child, or you?
"If only a parent has issue with a teacher, but not the child, address it with the teacher alone. There needs to be good boundaries in healthy parent/child relationships, and I think that's crossing one," Sharma said.
Obviously there may be some exceptions in the event of an awful situation, or one that is potentially harmful to the child, she added.
Sadly, there will still be cases where no resolution can be reached with the teacher and the school's administration. In these cases, parents need to consult their school's published chain of command and follow those steps of escalation for assistance.
However, most of the time an ounce of prevention with open communication at the start should go a long way in mitigating disappointment and frustrations as the school year progresses.