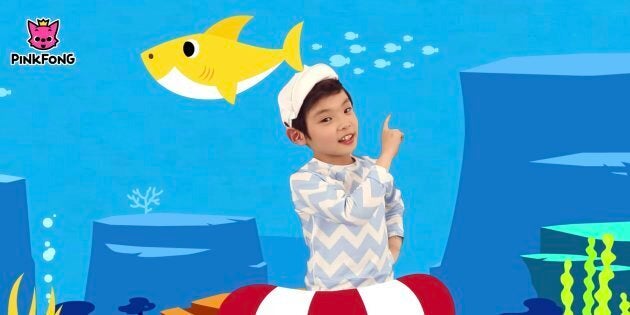 "Baby Shark" is taking over the world — at least, that's how it might seem to every parent, guardian and babysitter who has ever heard this song.
But while English-speaking kids are going ga-ga over this catchy tune, "Baby Shark" is stirring up controversy back in its native land.
The viral song is the invention of the South Korean education company Pinkfong, which created multiple versions. While the English version keeps things simple by naming members of the shark family from baby to grandpa, the Korean version also includes adjectives that some are deeming sexist, The Korea Herald reports.
Mommy Shark is described as "pretty," Daddy Shark as "strong," Grandma Shark as "kind" and Grandpa Shark as "cool."
Story continues after video:
According to the Herald, a local Korean newspaper first took issue with the song's lyrics in January, stating that they reinforce gender stereotypes.
While the site did not elaborate on the backlash, it's true that young kids are impressionable. A global study from 2017 found that gender stereotypes are firmly rooted in children by age 10, and can have negative consequences. Phrases like "girls are pretty" and "boys are strong" not only increase the risk of girls dropping out of school, but can leave boys more susceptible to violence, the study found.
Despite the "Baby Shark" controversy, some English-speaking fans actually appear to be quite fond of the Korean version ...
While others can't be bothered with either, including new mom Cardi B.