Imagine you are a kid sitting up in the stands, watching the greatest tennis player of all time, Serena Williams, play. You think, "I'd like to do that some day. I think can I do that some day."
Now imagine you are 20, and after years of training for this moment, you're here. At the U.S. Open. Playing Serena Williams in the women's singles final.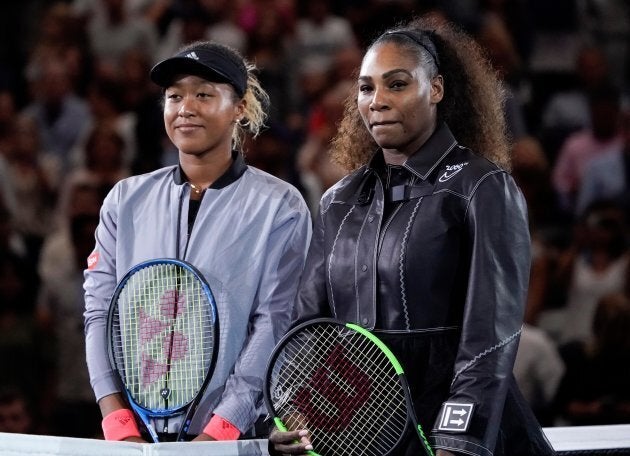 And then, imagine this: you win. In fact, you play a superb match. A superior match. You defeat the woman who inspired you to get into tennis in the first place.
Your name is Naomi Osaka. You've just won your first Grand Slam title.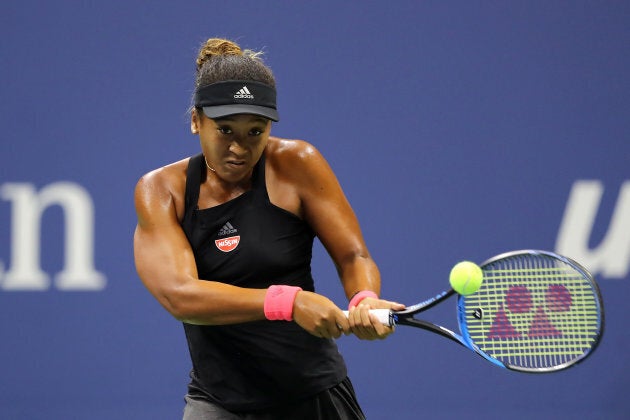 And this is exactly what happened Saturday afternoon at the Arthur Ashe Stadium in Queens, NYC. But Osaka's victory was marred by a crowd that booed mercilessly at her gains, and overshadowed by a dramatic disagreement between Williams and chair umpire, Carlos Ramos, that resulted in three code violations. The altercations cost Williams a game and had the champion smashing her racket in frustration and demanding an apology from Ramos.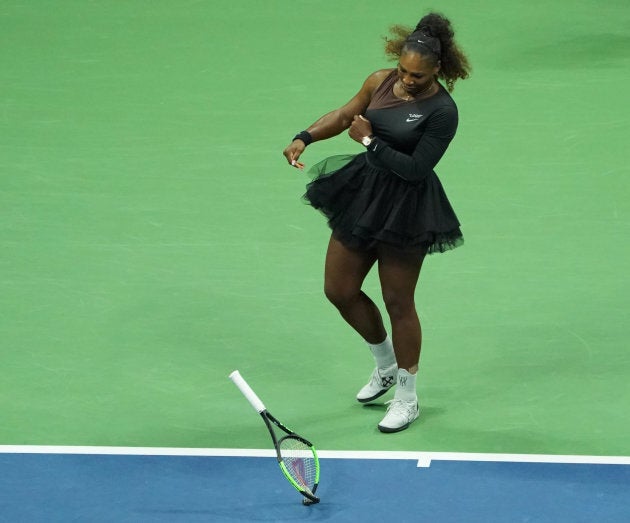 It was surely not the triumphant scene Osaka had dreamed of. Williams was in tears. Osaka was in tears. The latter would later tell reporters that "I feel a bit happy and sad at the same time, and I think this is the most I have ever cried."
The tears didn't stop when she had to accept her trophy and $3.8 million prize, in front of Williams.
The crowd was still booing. But Serena is not the greatest athlete of all time for nothing. She gave Osaka a squeeze of support before she accepted her finalist prize.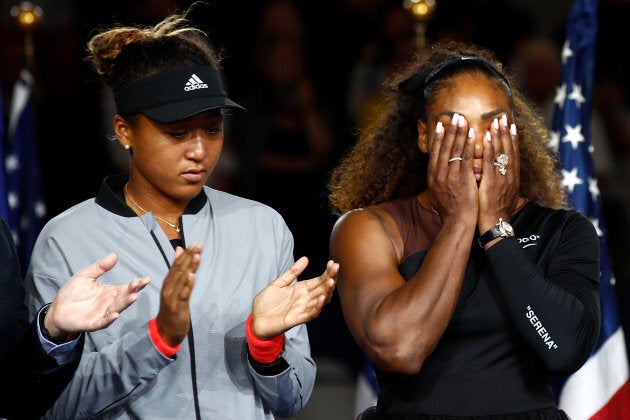 "Let's not boo anymore," she told the crowd. "Congratulations, Naomi — no more booing!"
The presenter asked Osaka a question about how it felt to win against her idol.
Instead of giving a canned response, Osaka deferred answering and said instead, through tears, "I know everyone was cheering for her (Williams) ... and I'm sorry it had to end like this."
"I just want to say thank you for watching the match."
And, with that apology for her own victory that was unquestionably deserved, there wasn't a dry eye in the house or fan who wasn't swayed by her humility.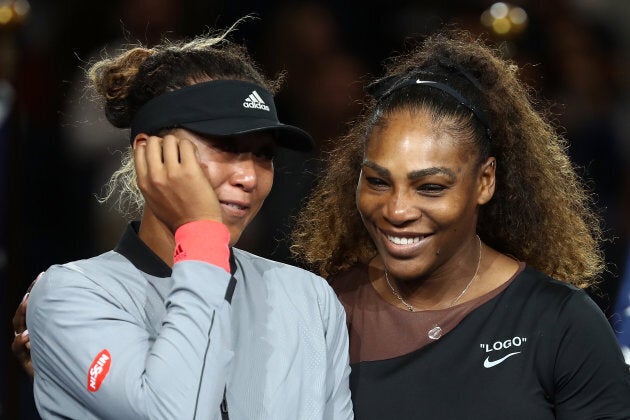 "My mom sacrificed a lot for me and it means a lot for her to come and watch – because she doesn't normally come," Osaka said. "All that was missing my dad, but he doesn't watch, either, so I'll catch up with them later."
"It was always my dream to play Serena in the U.S. Open final, and I'm really grateful I was able to do that."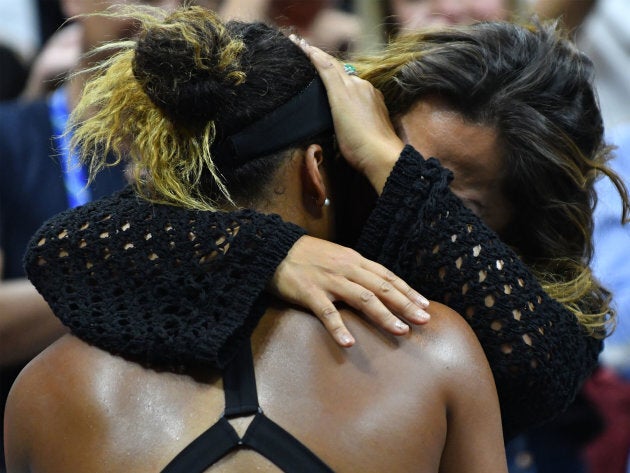 Osaka's idol, 16 years her senior, was clear in her assessment of the young player, who was born in Japan to a Japanese mom and Haitian dad and later moved to the U.S., where she began training. Her dad, Leonard Maxime Francois, reportedly took inspiration from Williams' father, Richard, in training his two young daughters, Naomi and Mari, also a professional tennis player.
"[Osaka] played an amazing match and she deserved credit, she deserved to win. And at the end of the day, that's what it was," Williams said.
But it's not the end for Osaka. She's the first Haitian-Japanese player and first player representing Japan, male or female, ever to win a Grand Slam.
This is just the beginning.