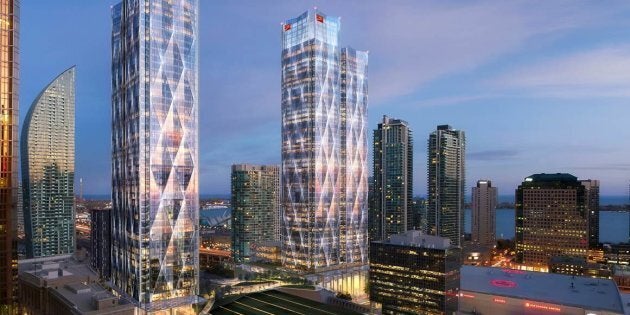 Microsoft has announced plans for a large new Canadian headquarters in downtown in Toronto, what it describes as a "massive new investment."
The company plans to move into 81 Bay Street, the first of two buildings in the "CIBC Square" complex near the city's waterfront, currently under construction. Its head office is currently located in nearby Mississauga.
"Increasingly, Canada is being recognized as a global leader in technology and the investments we are making today and into the future will help ensure Canada continues to be a hotbed of innovation," Microsoft Canada President Kevin Peesker said in a statement.
The company will occupy 132,000 square feet over four floors of the first CIBC Square tower, a 49-story building slated for completion in 2020.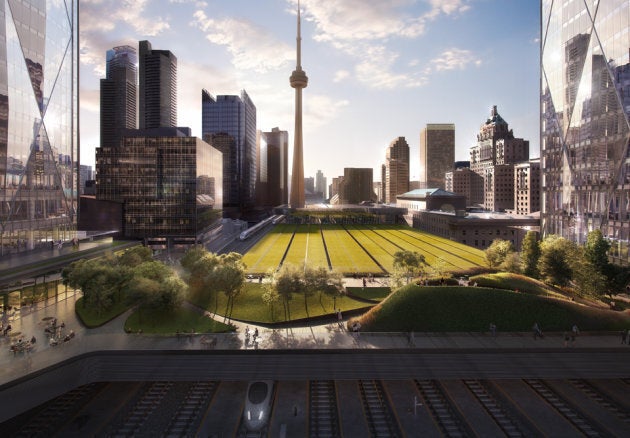 Microsoft says it has 2,300 employees in Canada, and is planning to hire another 500, on top of an additional 500 internships and co-op placements by 2022.
In all, the company says it plans to invest more than $570 million in Canada over the next three years. On top of the new headquarters, that money will cover an expansion of Microsoft's artificial intelligence lab in Montreal, as well as investments in the company's sales offices in Calgary, Montreal, Ottawa and Vancouver.
In a statement, Prime Minister Justin Trudeau said the investment is a sign that the federal government's innovation and skills plan is working.
"Leading tech companies are setting up offices across Canada, hiring Canadian talent, and investing in Canada's enormous potential as an innovation and tech hub," Trudeau said.
However, thanks to a weaker Canadian dollar, wages for tech jobs in Canadian cities were among the lowest in the survey.
CIBC Square, the complex into which Microsoft plans to move, will be a formidable 2.9-million-square-foot, two-tower complex straddling the railyard at the bottom end of Bay Street.
More than half of the complex's space will become the new headquarters of CIBC, with some 15,000 bank employees working there once the complex is completed in 2023.