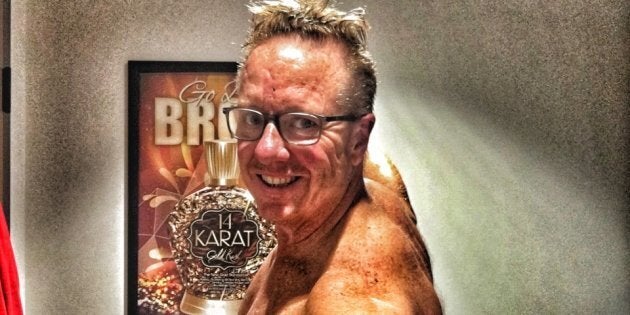 HuffPost Canada's Lost It series chronicles the stories of everyday Canadians who have struggled with their weight — and won. We talk to people about what they eat, how they exercise and generally, what their healthy lifestyle is to maintain their weight now that they've lost it.
Occupation: Small business owner
The story:
Since my 20s, I kept putting off efforts to get into shape. I would diet for a while, then gain it back. I would train for and run 10 kilometers, then celebrate with McDonald's.
Although my wife and daughters are fitness lovers, I always procrastinated when it came to the gym. One day, an associate at GoodLife Fitness mentioned to my wife that he had never seen me at the gym during my two-year membership.
The final straw:
I would always plan to start Monday, but Monday never came. I was making excuses and adapting to avoid working out on a regular basis. There was a point that I couldn't put it off any longer.
I found it difficult to go out and have fun in public. I felt embarrassed not only for myself, but for my friends and family that I was out with. Simple social interactions were a challenge for me because I felt as though I could not do normal things like sitting in a chair at a restaurant without discomfort and awkwardness.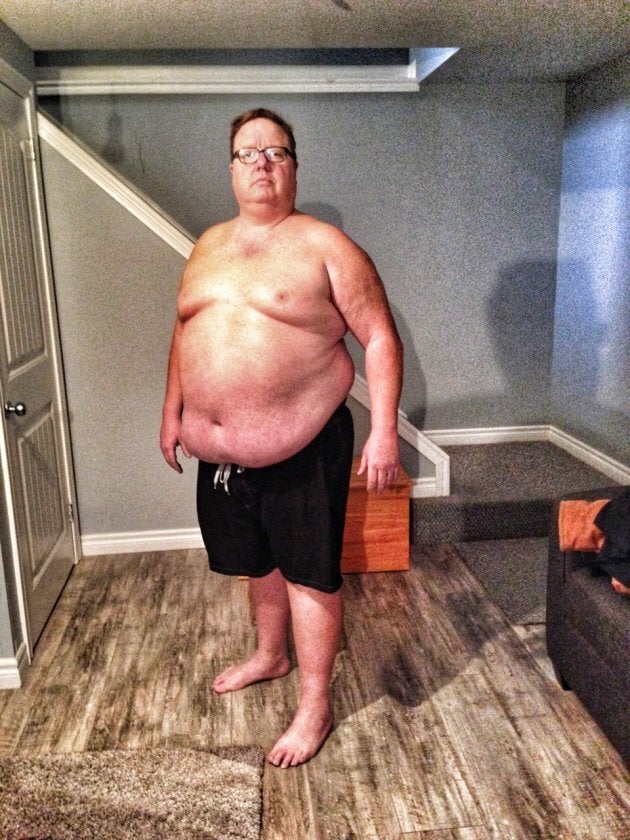 I was the big, happy guy, always fun, but my clothes didn't fit and I didn't want to shop at specialty stores any more. And some of my friends who were in better shape than I was were being diagnosed with diabetes but I hadn't yet been told that I was in a dangerous position.
I realized I could no longer climb the stairs to go bed without losing my breath. I'd be so winded that I wouldn't be able to sleep. I was more than 350 pounds four months shy of my 50th birthday. I knew it was time for a real change.
I was going to be proactive before I got my health notice.
Getting to work:
The very next day I booked in with a personal trainer and haven't looked back since.
I needed to go to the gym and meet with someone to keep me accountable so a personal trainer was the right solution. Once I was finally able to walk into GoodLife, I felt the positivity from gym associates and gym-goers. They created a welcoming atmosphere that encouraged me to return.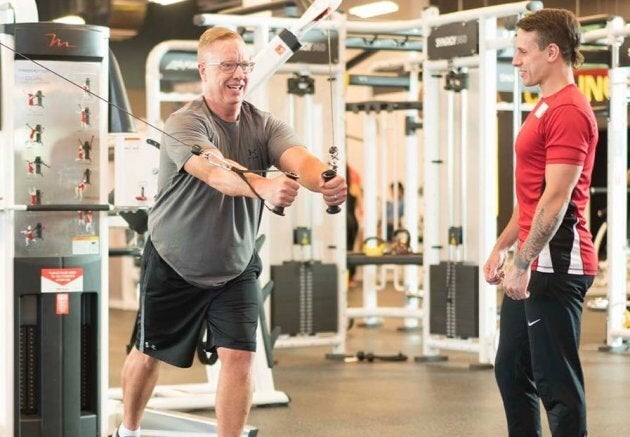 My trainer Kyle has always supported me. His encouragement and ability to constantly challenge me led me to believe in myself. I started by going to the gym at 5:45 a.m. three times a week.
Now I go to GoodLife six, if not seven days a week. It's my time. Seeing the constant results. I am very proud of what I've achieved but I am not done. There is more out there that I'm going to achieve.
The food element:
My eating is also much different now.
I eat to fuel my workouts instead of working out so that I can eat. I focus on meal preparation to ensure I eat healthy.
The result:
I lost 50 pounds by my 50th birthday! And have now lost more than 125 pounds. And instead of going with my wife and daughter to the gym, now they now go with me!
Seeing the constant results. I am very proud of what I've achieved but I am not done. There is more out there that I'm going to achieve.
How I stay motivated:
Being accountable to my trainer is enormously motivating. I began to lose weight, but that wasn't the only positive change that I experienced. I can now do a 70-pound incline bench press. I didn't think I'd ever be able to do that. My chest is also bigger than my waist! I was always strong, but I could never see my strength — until now. Gym associates gave me a place to achieve the biggest accomplishment I've ever achieved.
It is more like I feel as though there is nothing that I can't do. I am more determined than ever, even though I have already lost 125 pounds. Those first 100 pounds made it easier on my knees because before when we bought a new house, I couldn't even go to my own bedroom because of the pain.
The social media element:
I post my experiences on social media (losing 150 lbs in my 50s) to show more people that transformations like mine are possible.
I hear from people all the time who want their father to see my story, or their husband. I believe what I've done is relatable and inspiring to many men who are reaching their 40s and 50s and need to make a change.
What I'm most proud of:
I have a much more positive attitude now so the little things that used to bother me don't mean as much anymore. My transformation is the biggest thing that I have ever accomplished outside of my marriage and my three great kids.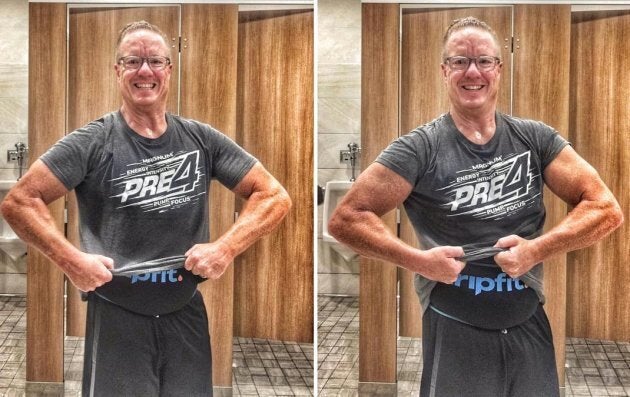 I have promised myself to make it a priority that I plan out my schedule so that I can eat right and get to the gym. I'm now experiencing more energy and a willingness to go out and do more, travel and enjoy life. I also now wear a large size shirt instead of a 5XL! Life is good!
Final thoughts:
I learned that you're never too old to make a change because without health, you have nothing. So get a trainer and let them challenge you! What is a better investment than yourself? Now I want to become stronger. Healthier. With a promising healthy future.