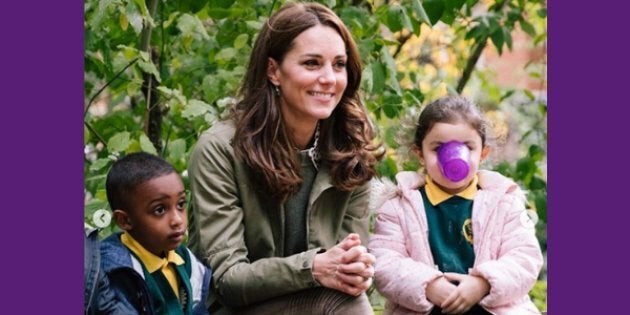 We live in a world that values unachievable perfection. And social media is usually one of the strongest, most powerful rods we use to punish ourselves for not reaching our unattainable goals: people are made insecure by seeing other people put on a carefully-staged display of supposedly carefree abandon; the cycle perpetuates.
That's why we need to call out a hero when we see one. Someone willing and able to embody the principles of sincerity, honesty, authenticity. Someone who's not afraid to be herself, even under the world's scrutiny.
We're talking, of course, about this kid who tipped a cup back onto her face when she met the Duchess of Cambridge earlier this week.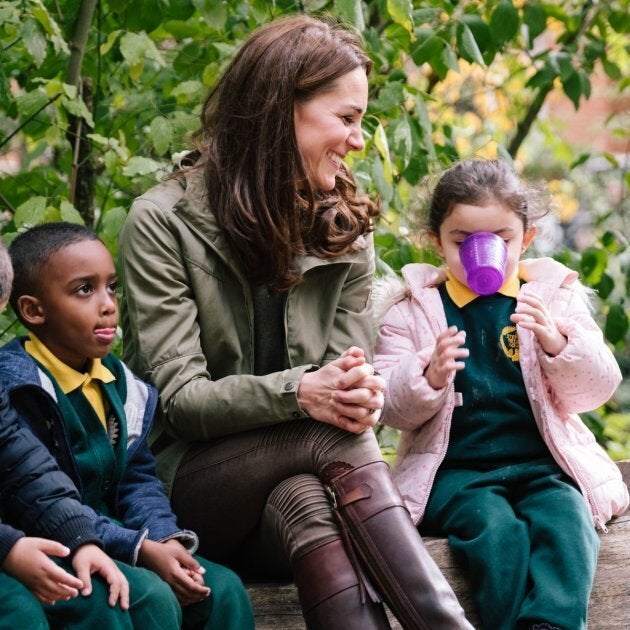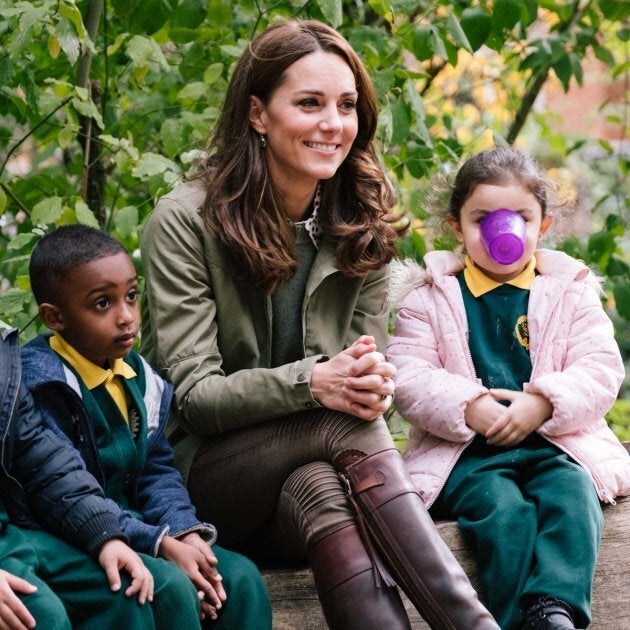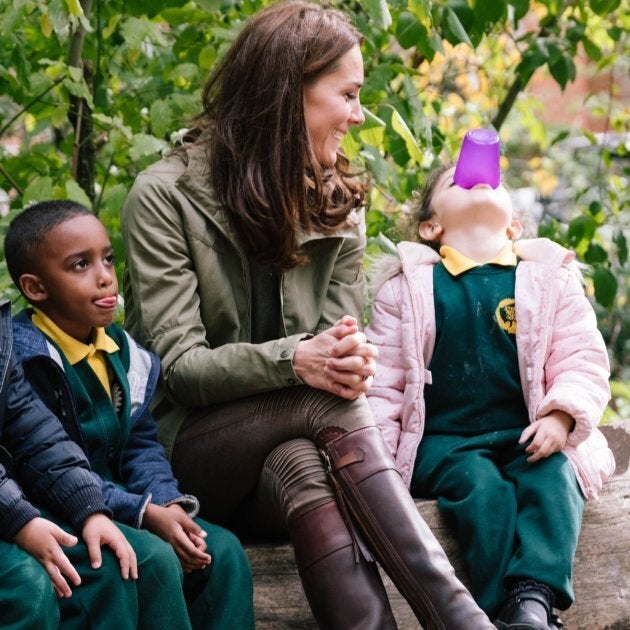 Kate has been on maternity leave since Prince Louis was born in April (yup, royals get mat leave, too!). She just started taking on royal engagements after several months off and, this week, visited several elementary schools.
On Tuesday, she went to St. Stephen's School in London, where she spent time playing with the kids, helped them make leaf crowns, and joined them to look for spiders, Marie Claire UK reports. While sitting with the school children as they listened to a story called "Monkey Queen," a little girl People magazine identified as Anwaar, 4, took a star turn when she drank from her purple cup hands-free. The results were priceless.
Watch: The Duchess visits a school to do some gardening with the kids. Story continues after video.
One day, when Anwaar grows up, we can only hope she appreciates the impact of her moment in the spotlight. It's easy to simply smile in a photo with the Duchess of Cambridge. What's hard is to be yourself — but that's what's most memorable.
Heroes come in many forms. Sometimes, in really tough news cycles, they're small children with cups on their faces.