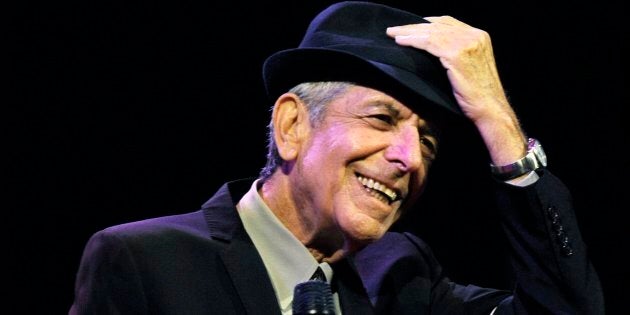 TORONTO — Leonard Cohen aimed his proverbial pen at Kanye West as he crafted a collection of poems in the final months of his life.
In the recently published book "The Flame," which also includes lyrics and illustrations by the late Canadian literary and music star, is a piece titled "Kanye West is Not Picasso."
Dated March 15, 2015, the poem is a cheeky point-counterpoint narrative surrounding the boastful nature of the hip-hop star, who once declared onstage: "I am Picasso."
"Kanye West is not Picasso. I am Picasso," starts Cohen's poem. "Kanye West is not Edison. I am Edison. I am Tesla."
The poem contains a couple of expletives, and also mentions rapper Jay-Z.
"Jay-Z is not the Dylan of anything. I am the Dylan of anything," says the poem. "I am the Kanye West of Kanye West. The Kanye West."
Poems in "The Flame" are said to have been selected and ordered by Cohen himself.
It's billed as the final volume of poems from the distinguished Montreal native, who died in November 2016.
In the foreword, his son Adam Cohen writes that the volume "was what he was staying alive to do, his sole breathing purpose at the end."