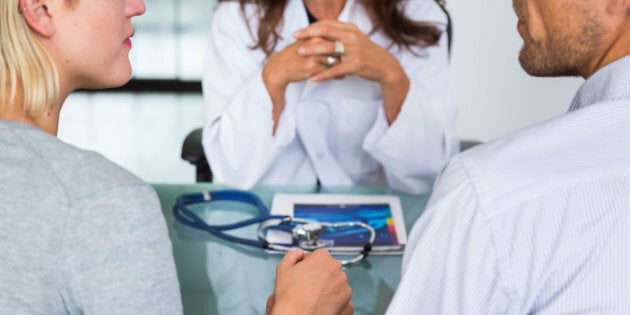 With marijuana now legal in Canada, a fertility clinic in Calgary is urging people hoping to become pregnant to think twice before toking.
"Lifestyle is an important part of optimizing your overall health throughout your fertility journey," the Regional Fertility Program tweeted last Thursday, along with a photo of a marijuana plant.
"Recreational drugs, even in small quantities can have adverse effects on fertility and fertility treatment, for both you and your partner."
The clinic cautions hopeful parents because strong data on how marijuana affects fertility in males or females is lacking, Dr. Joseph O'Keane, a fertility specialist at the Regional Fertility Program, told HuffPost Canada in a phone interview.
"But, in general, it's like smoking or drinking — less is better," O'Keane said.
His general recommendation to his patients is not to imbibe, although he recognizes it's a person's choice whether or not to use cannabis while trying to conceive. When a patient uses marijuana — either recreationally or medically — O'Keane recommends they at least decrease the amount, he added.
Studies on marijuana and fertility have had mixed results
The effect of marijuana on fertility has been the subject of several recent studies that suggest different outcomes.
In the new U.S. study, researchers found that men who used weed in their lifetime were more likely to have lower concentrations of sperm, and sperm that was abnormally shaped, the Daily Mail reports.
"Doctors need to be aware of the negative effect and counsel their patients about the negative effects," lead U.S. researcher Omer Raheem told the Daily Mail.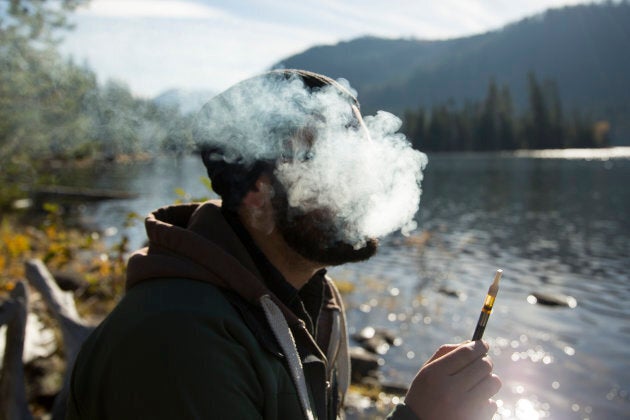 But another recent study found that marijuana use doesn't lower your chances of getting pregnant. The January study, led by researchers at the Boston University School of Public Health, found "little" difference between users and non-users in the probability of who became pregnant over the coming year.
Marijuana use in pregnancy is not recommended
"Evidence-based data has shown that cannabis use during pregnancy can adversely affect the growth and development of the baby, and lead to long-term learning and behavioural consequences," the Society of Obstetricians and Gynaecologists of Canada (SOGC) said in a May 2017 position statement.
WATCH: Women are using marijuana for morning sickness. Story continues after video.
Weed is already the most commonly used illicit drug used by pregnant women, the SOGC noted in 2017. The society said it feared legalization "may reinforce the reputation of cannabis being a harmless drug and result in an increase of use among pregnant women."
Given the recent legalization, the Regional Fertility Program thought it would be a good time to remind people of marijuana's potential effects on fertility, O'Keane said. Strong data is lacking, O'Keane noted, because researchers would need to do a blind, randomized trial of one group using cannabis and another not using it in order to truly analyze the impact on fertility.
"There's no good data showing detrimental effects, but overall it's probably better not to take it," he said.