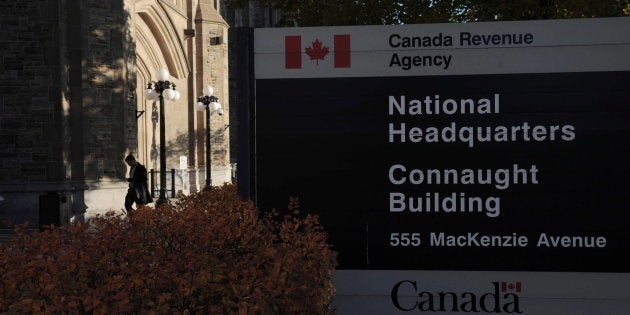 OTTAWA — Canadian charities whose status was targeted by prime minister Stephen Harper's Conservatives say they are concerned that changes the Liberals are proposing won't prevent a future government from going after them again.
Canada Without Poverty and the Sierra Club Canada Foundation told HuffPost Canada they were distressed to discover Prime Minister Justin Trudeau's government is not doing what it pledged to do this summer after an Ontario Superior Court judge found that the government had "no justification" in infringing on a charity's right to engage in public policy advocacy that supports its charitable purpose.
Instead of bringing legislation to "allow charities to pursue their charitable purposes by engaging in non-partisan political activities and in the development of public policy," as Minister of National Revenue Diane Lebouthillier's office promised in August, the Liberals are instead proposing new rules that recreate an untenable situation, said Gretchen Fitzgerald, the Sierra Club's national program director.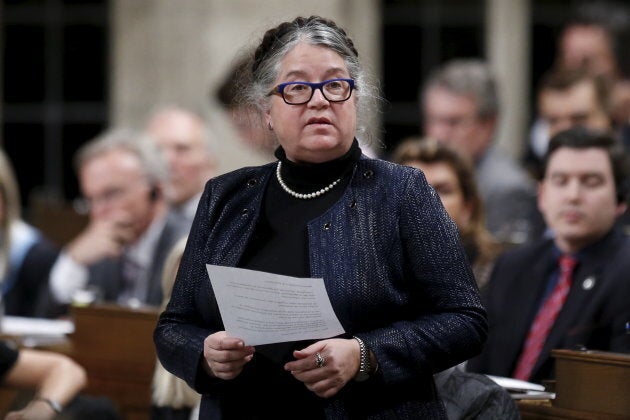 "The changes they are bringing leave it open to interpretation — which was the problem from the beginning," she said, with an exasperated laugh. "The CRA will continue to monitor any public policy advocacy by charities and revoke registration if such activities exceed what they deem acceptable," she said.
After Justice Ed Morgan struck down the previous law and ordered that charities be allowed "without quantum limitation" to participate in non-partisan political activity, the Liberals responded that they would appeal the ruling to address what they said were "errors in law." At the same time, they pledged to bring in new rules that would follow the third recommendation of the Liberals' consultation panel on the political activities of charities.
Back in March 2017, the panel suggested amending the Income Tax Act to "explicitly allow charities to fully engage without limitation in non-partisan public policy dialogue and development, provided that it is subordinate to and furthers their charitable purposes."
But draft legislation and explanatory notes released without fanfare by Finance Canada earlier this month don't say that.
'A little bit baffled, actually'
Fitzgerald, who discovered only on Thursday — two days before the Saturday deadline — that the consultations had been launched, said she's concerned that nothing in the proposed rules would prevent political staff, public servants or the politicians who direct them from going after other charities that they feel are engaging in advocacy work that goes against their own political agenda.
"We just don't understand, with such support from the public and from the sector involved, why this change is so hard to make," she said.
"The way this policy is written, it leaves a huge door for this policy to be abused."
Leilani Farha, the executive director of Canada Without Poverty, shared the same concerns and surprise.
"A little bit baffled, actually, that the government proceeded the way it has," she said. "Where did Recommendation 3 go? What happened to that?"
The way this policy is written, it leaves a huge door for this policy to be abused.Gretchen Fitzgerald, Sierra Club
Canada Without Poverty is the group that took the government to court after Canada Revenue Agency threatened to take away its charitable status. In 2015, after years of audits, CRA found that the small charity was breaching the rules by spending most of its time — 98.5 per cent instead of the allowable limit of 10 per cent — on non-partisan political activity.
Canada Without Poverty, whose primary purpose is non-partisan political activity, doesn't provide services to those in need but shares ideas on combating poverty through education and advocacy work. It argued that the CRA's rule limiting public policy advocacy to 10 per cent breached its Charter right to freedom of expression.
The proposed legislation doesn't include a cap on activity, but it says a charity can use its resources "within defined limits, for ancillary and incidental political activities" as long as those remain non-partisan.
Not only are the Liberals' proposed recommendations inconsistent with its own expert panel's recommendation, Farha said, they are also inconsistent with Justice Morgan's ruling.
Under these new rules, she said, her organization would be in the same position as it was under the Harper government.
"They've gone back to a place that allows for the monitoring and assessment of which activities qualify for what, etc. it's sort of like, whoa!" she said. "It's retrogressive. It is not moving us forward, which was the whole point."
Lebouthillier's office did not respond to a request for comment.
CORRECTION: An earlier version of this story identified the length of the consultation as 12 days. While the notice on the Canada Revenue Agency posted on Oct. 2 gave the public 12 days to participate until the Oct. 13 deadline, a notice on Finance Canada's website posted on Sept. 14 gave the public a month to respond.