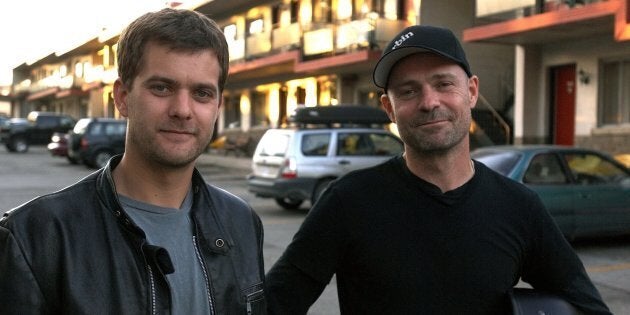 Oct. 17, 2017 is the day Canada lost its beloved poet son.
But trust Gord to have left us with a movie cameo from 10 years ago that is an almost prescient confluence of the two events.
Watch below — you'll see what we mean:
The clip is from the 2008 film, "One Week," starring fellow Canadian Joshua Jackson, of "Dawson's Creek" fame. In the movie, Jackson's character finds out he has cancer, and sets out on a mission to find himself by travelling across Canada, days before he's due to get married.
At a motel one night, Jackson meets a lone biker, played by Downie, who sidles up beside him and fires up a joint.
"You know marijuana's been medically approved for cancer patients?" Downie's character asks, to Jackson's surprise, who asks if he's psychic.
He's not, but the almost-coincidence in this clip is undeniable and a little heartbreaking. Downie has some wise words to say about love to Jackson's Ben, with his trademark poeticism.
On Wednesday, it will be one year since our Gord died. For some of us, it feels like one week. One day, even.