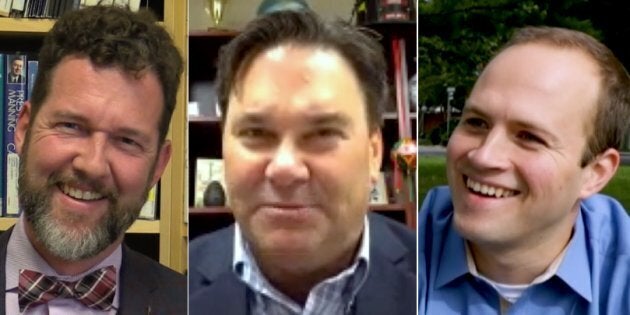 Well, the big day is here. Recreational marijuana is now legal in Canada.
There are already line-ups at stores across the country. People have been celebrating. The world is watching.
Prime Minister Justin Trudeau and his government are touting this big move as a "promise made, promise kept"— legalizing pot was a landmark campaign promise in 2015 — and we have a feeling we'll be hearing and seeing them pat themselves on the back for a good while.
But in some ways, it's a bit strange that Trudeau himself was the PM to pull this off.
Watch: "Backbenchers" Season 2, Episode 1
On the premiere of "Backbenchers" Season 2 — oh, yeah, we're back! — we take a look at Trudeau's journey from pot naysayer to ... um, yesman?
Then we talk to MPs about why the government refused to decriminalize pot before legalization, why it's still not allowing edibles and, most importantly, if they're going to light up now that it's legal.
Stick around to the end for a weed-themed music quiz with a Liberal MP.
Want to watch the first season of Backbenchers"? Click here.