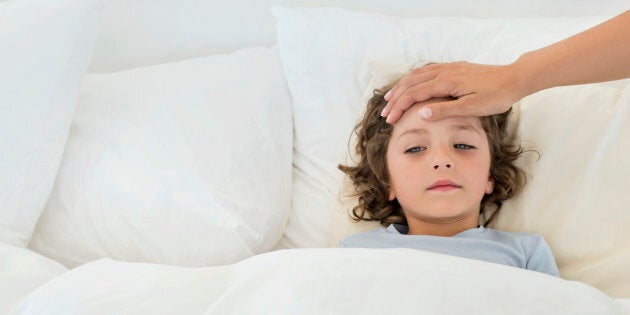 Cases of a rare polio-like illness causing weakness and paralysis in U.S. children are also on the rise in Canada, one doctor is warning.
Acute Flaccid Myelitis (AFM) is a "rare but serious" condition that affects the nervous system, according to the U.S. Centers for Disease Control (CDC). It causes sudden weakness in the arms or legs, facial droop or weakness, difficulty moving the eyes, drooping eyelids, slurred speech, and difficulty swallowing. It can lead to serious neurological problems, the CDC said in a statement last week.
WATCH: AFM cases on the rise in the U.S. Story continues below video.
More than 60 cases have been confirmed in the U.S. in 2018 so far, and the average age of those affected is four years old. In 2017, one child who had AFM died, CDC said. They've been seeing an increase in cases since 2014.
"I can confirm that since September, we have certainly seen an increase of patients with muscle weakness who also had a preceding viral illness," Dr. Jeremy Friedman, associate pediatrician-in-chief at the Hospital for Sick Children, told CBC.
"These symptoms are typical of acute flaccid paralysis (AFP) and increases of similar cases have been reported by many other North American pediatric centres."
AFP is the umbrella term used for "syndromes characterized by the acute onset of weakness of the limbs," including AFM, CDC notes.
Friedman said they've seen "fewer than 20" probable cases of AFP at Sick Kids.
HuffPost Canada has reached out to the Canadian Paediatric Society for comment.
Polio, West Nile ruled out as causes
Although the symptoms of AFM have been described as "polio-like," polio has been ruled out as a cause in the U.S. cases, CDC said in a press conference. West Nile Virus (which can cause paralysis) also hasn't been linked to any of the recent cases, CDC said.
"I am frustrated that despite all of our efforts we haven't been able to identify the cause of this mystery illness," Nancy Messonnier, director of CDC's National Center for Immunization and Respiratory Diseases, said last Tuesday.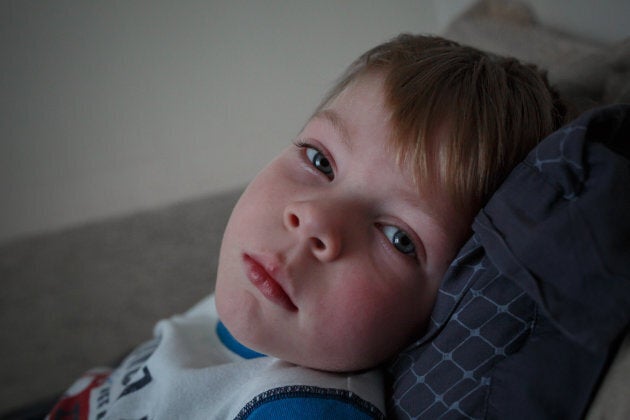 "We don't know who may be at higher risk for developing AFM or the reasons why they may be at higher risk. We don't fully understand the long-term consequences of AFM. We know that some patients diagnosed with AFM have recovered quickly and some continue to have paralysis and require ongoing care."
Viruses, environmental toxins, and genetic disorders may play a role, CDC noted. Several U.S. cases involved rhinovirus, which causes the common cold.
Seek medical help if your child shows symptoms
AFM is quite rare, but parents should be aware of the signs, CDC said. The symptoms include: sudden weakness in the arms or legs, facial droop or weakness, difficulty moving the eyes, drooping eyelids, slurred speech, and difficulty swallowing.
"I encourage parents to seek medical care right away if you or your child develop sudden weakness or loss of muscle tone in the arms or legs," Messonnier said.
If a child "develops weakness of a limb, especially in the context of cold-like symptoms or other viral symptoms, they should see their health-care provider immediately," Toronto's Friedman told CBC.