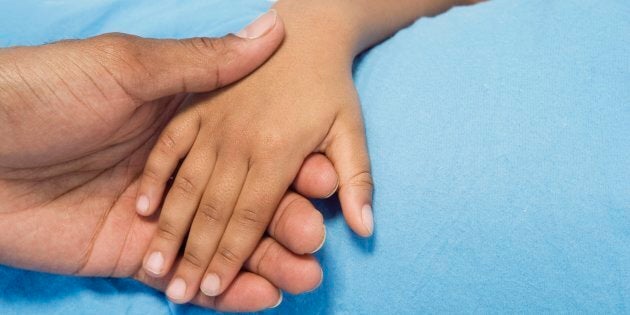 It's very hard to reassure parents about a rare illness causing limb paralysis in children because so little is known, according to the president of the Canadian Paediatric Society.
Several Canadian children's hospitals are now reporting an increase in cases of Acute Flaccid Myelitis (AFM). This rare but serious condition affects the nervous system, causing sudden weakness in the arms or legs, facial droop or weakness, difficulty moving the eyes, drooping eyelids, slurred speech, and difficulty swallowing. It can lead to serious neurological problems, according to the U.S. Centers for Disease Control (CDC).
WATCH: Learn more about Acute Flaccid Myelitis. Story continues below.
It has been a rapidly evolving issue in Eastern Canada over the last few months, Dr. Catherine Farrell, president of the Canadian Paediatric Society and who specializes in pediatric critical care medicine at Sainte-Justine Hospital in Montreal, told HuffPost Canada in a phone interview.
"It's very distressing both for parents and for the health-care professionals who care for these children to see a perfectly healthy child develop acute paralysis, which can be sufficiently severe to involve all of their limbs, as well as the muscles that are involved in respiration," Farrell said.
It's worrisome. This is not a minor illness.Dr. Catherine Farrell
A precise cause of the illness isn't yet known so there isn't specific treatment, Farrell said. Doctors also aren't sure about the long-term outcomes of the illness as some children seem to recover quickly, while others take much longer.
"We just don't know where things are going to go in terms of the number of cases, or in term of how we'll be able to refine a diagnosis and find suitable treatments," Farrell said.
"It's still very rare, but it's something that's very dramatic, and it's new. I can understand why parents are concerned ... it's worrisome. This is not a minor illness."
Reports of Acute Flaccid Myelitis in Canada vs. U.S.
Two children are receiving care at Montreal's Sainte-Justine Hospital, the Montreal Gazette reports, although Farrell could not confirm those cases.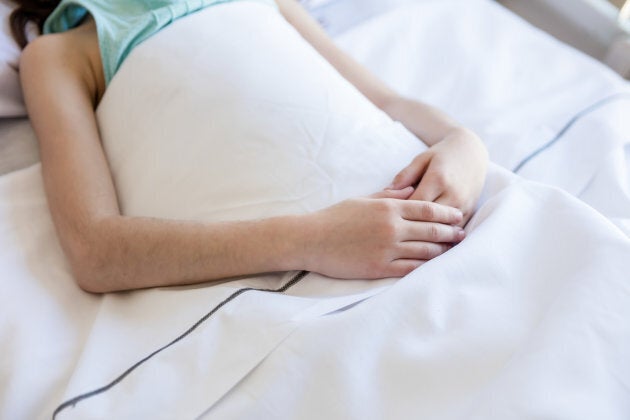 More than 60 cases have been confirmed in the U.S. in 2018 so far, and the average age of those affected is four years old. In 2017, one child who had AFM died, CDC said. They've been seeing an increase in cases since 2014.
"I've been working (in this field) for 14 years and I have not seen this before," Dr. Christos Karatzios, an infectious-diseases specialist at the Montreal Children's Hospital, told the Montreal Gazette.
"We do see neurological illnesses, you know. There's viral meningitis, they can come in with neurological illnesses following a viral infection. But I have not seen this kind of disease, and not only this kind of disease, but three cases in three weeks?"
Families of kids with AFM devastated
Rachelle Downton's four-year-old son Xavier has been hospitalized in Ottawa for seven weeks as he recovers from AFM. He's currently in a wheelchair and receiving intensive rehabilitation, the Ottawa Citizen reports.
His symptoms started with a fever over labour day weekend that progressed to pain in his arms and legs. Downton had to carry Xavier into the emergency room at CHEO a few days later. Soon, he was completely paralyzed and having trouble breathing.
"There are no words to describe it," Downton told the Ottawa Citizen. "Your heart is pulled out of your stomach so many times. You just want to trade places. I would rather it was me than him going through this."
The effect on the family has been "devastating," Xavier's uncle Brad Downton wrote in a Go Fund Me page he set up.
"It will take months or even years of treatment and rehabilitation for Xavier to attempt to reverse the nerve damage sustained, and regain control of his tiny body."
Parents should watch for these signs of muscle weakness
The signs and symptoms of AFM tend to evolve quite rapidly, Farrell told HuffPost Canada, often progressing over a few days or even hours. In some cases, a viral illness preceded the other symptoms.
A child with muscle weakness in the lower limbs may look or act tired, may drag a leg, be unable to walk upstairs, or they might complain that they can't do everyday activities, Farrell said.
Signs of upper limb weakness could include dropping things or being unable to manipulate an electronic device. If a child has drooping eyelids or cannot smile, Farrell said that might be due to impaired facial muscles.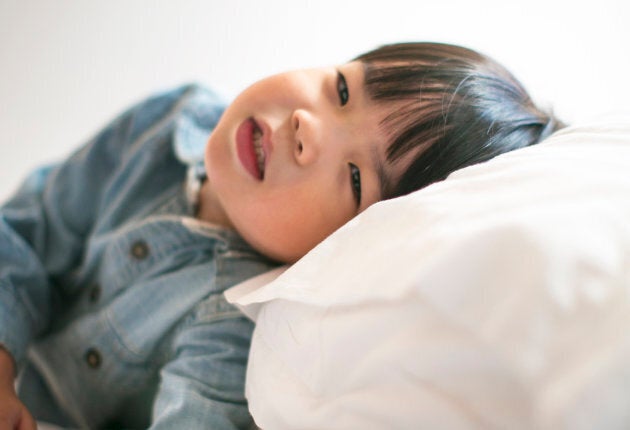 "More concerning are when there are signs and symptoms of respiratory muscle weakness — a weak cough, or any kind of choking when drinking or eating, coughing but not being able to clear secretions, and a sensation that they're breathing more rapidly or more shallowly," Farrell said.
If your child is tired but they've had an active busy day, that shouldn't be cause for immediate concern, she said.
"On the other hand, if your kid is tired, but is literally not able to get out of bed, well then, you better be hustling off to the emergency department pretty fast."