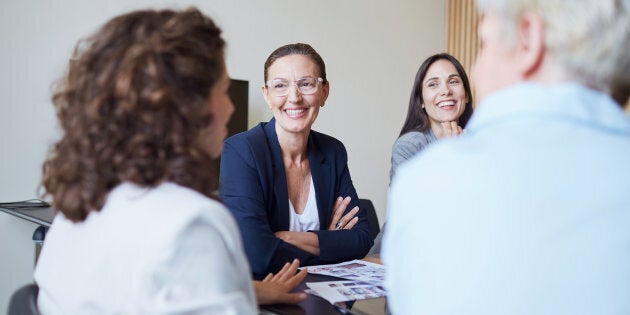 Fewer than 40 per cent of companies in Canada and the U.S. look at pay by gender, making it difficult to make progress on advancing women to leadership and management roles, according to a report from the Canada-U.S. group created by Prime Minister Justin Trudeau and Ivanka Trump.
The fifth and final report from the Canada-U.S. Council for Advancement of Women Entrepreneurs and Business Leaders also showed that nearly half (48 per cent) of Canadian companies don't even have an accurate picture of the number of women at the management level.
Watch: Justin Trudeau urges gender equality beyond pay parity. Story continues below.
Just over a third of Canadian companies have plans in place to advance women to senior leadership roles.
The report said surveys with human resource officers across Canada and the U.S. showed only half of companies are even focusing on diversifying their leadership teams, meaning prioritizing women isn't a goal for them at all.
It also noted a "critical gap" between intentions and actions. In oral interviews conducted with HR leaders, most said they supported diversity and inclusion.
However, companies are failing to treat the advancement of women in the workplace like they would any other business priority, report co-author and T&T Supermarkets CEO Tina Lee said.
"If we have a business problem like costs are increasing, and then we measure what our labour costs are, or what our production costs are, and then we will measure it deeply, we will track against it, we will implement action items to kind of fix that problem, and then we'll do it on a quarterly basis," she said.
But workplaces aren't actually doing the work on advancing women because they aren't even measuring how women can improve their bottom line.
"It's really too bad," she said. "People just don't really realize (involving more women) has a real financial and business performance return."
The report combined two research studies. One is a survey including the perspectives of 400 human resources officers in Canada and the U.S., and the other is a survey of more than 22,000 university-educated men and women in 34 countries.