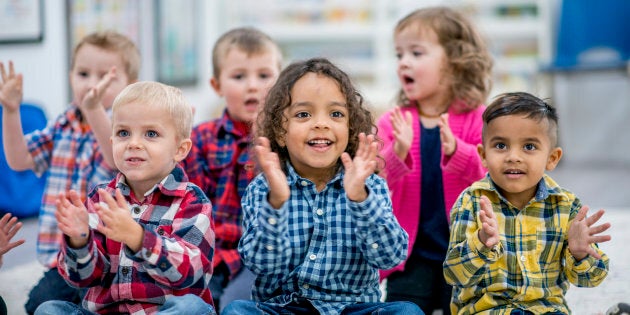 With Remembrance Day coming up soon, many parents will likely want to include their little ones in the annual ceremonies and activities to remember those who have served Canada during times of war.
Remembrance Day, which falls on Nov. 11 each year, is a solemn occasion to honour those who served in the First World War, Second World War, Korean War, and those who have served since then or continue to serve.
If a singalong is up your alley, here are five songs about Remembrance Day, poppies and peace to teach your kids.
1. "I've Got Peace In My Fingers"
This sweet song about peace by Susan Salidor also involves snapping — which is always fun.
2. "Little Poppy"
"Little Poppy" is actually a poem, but it can be sung to the tune of "Frère Jacques" (or "Are You Sleeping") if you repeat each line twice.
3. "Little Red Poppy"
This song (lyrics by Rob Kennedy) about remembering those who died is meaningful without being scary for little ones.
4. "A Song Of PEACE For Kids"
This song by Jack Hartmann — sung to the tune of the ever-popular "BINGO Was His Name-O" — helps kids understand what peace means.
Get the lyrics here (click "show more").
5. "See The Veteran"
Yet another one that can be sung to the tune of "Frère Jacques," this poem honours veterans and is fun for kids to sing, too.