When we were kids, the holiday season seemed magical. The lights, the snow and the knowledge that Santa was on his way made us feel like we were living in a fairytale. You can recapture that wonderment in Quebec City this Christmas. With its fortified walls, cobblestone streets and narrow alleyways, this region in Quebec, Canada becomes even more breathtaking in December. Take a romantic stroll on Avenue Cartier, shop at the German Christmas Market or explore the Christmas village at Petit-Champlain. Wherever you choose to explore, one thing remains consistent -- Quebec City will reignite your inner child.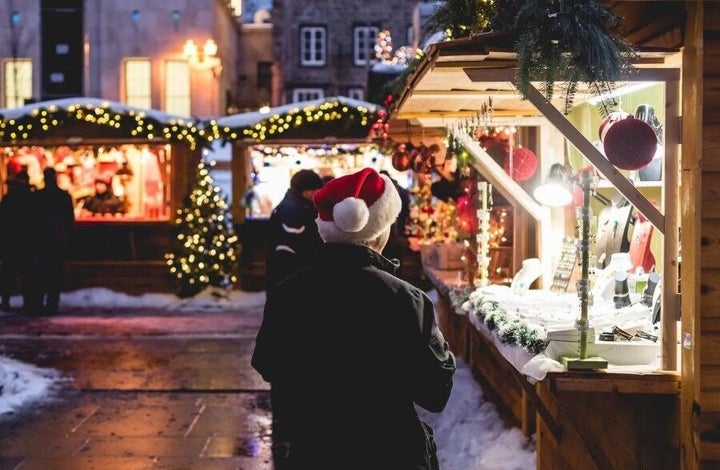 Take in the warmth and cheer of the German Christmas Market
There's nothing prettier than a Christmas market in Quebec City. Mulled wine, grilled bratwurst sausages, gingerbread and gifts for every person on your shopping list make the breathtaking surroundings all the more magical. The Christmas Market is a time-honoured German tradition that has been naturally implemented in Quebec City because of the region's European charm.
Spend a romantic evening strolling the streets
Quebec City is practically made for couples. With its quaint cafes, gorgeous vistas on the St. Lawrence River and fine-dining restaurants, romance is all around. There's literally an itinerary you can follow to catch a glimpse of the best decorations and the most beautiful holiday displays this time of year. From Place-Royale all the way to Avenue Cartier, which is a one-of-a-kind art district, Quebec City knows how to celebrate the season.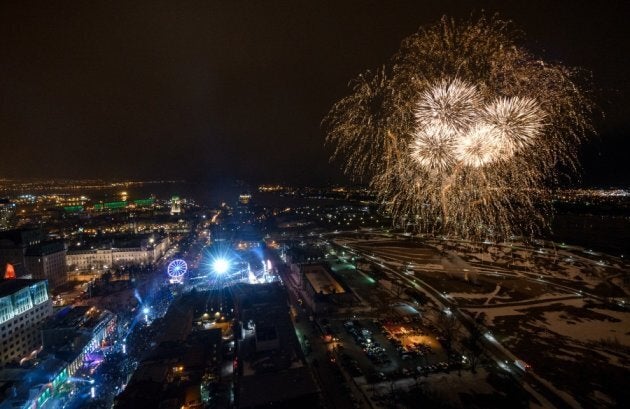 New Year's Eve in Quebec City
There's not a better place to ring in the New Year than Quebec City. Even CNN agrees, ranking the destination among the world's top 10 destinations for celebrating the holidays. A ferris wheel, an outdoor show at Place de l'Assemblée-Nationale in front of the Parliament Building and of course a fireworks display all make Quebec City the place you need to be from December 27 to 31. Get in the car now!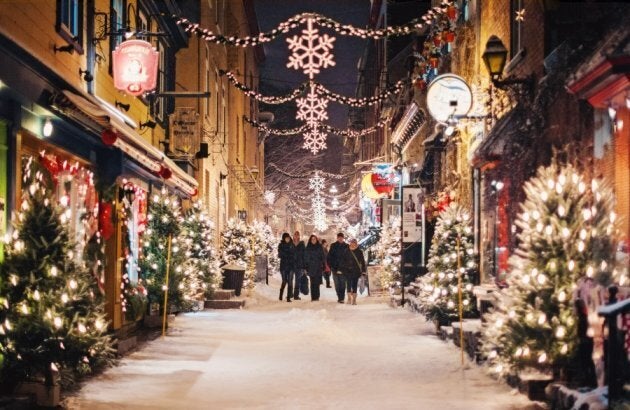 Shopping on rue de Petit Champlain
There's a reason this charming little street at the foot of Cap Diamant was voted Canada's favourite in 2014. With its unique boutiques and French bistros, it's the opposite of those overcrowded commercial malls people do most of their holiday shopping in. This is a slower-paced browsing experience that's only interrupted with café-au-lait breaks.
Enjoy Quebec's winter wonderland
It wouldn't feel right to be so close to Quebec's gorgeous winter landscapes and not take advantage of them. Just a few kilometres from the dazzling lights of the city, you can experience the pristine beauty of Parc de la Chute-Montmorency. Ride the cable car and take a walk on the paths and the suspended bridge over the falls. There's also Parc national de la Jacques-Cartier and la Vallée Bras-du-Nord-- landscapes ideal for cross-country skiing, snowshoeing and building snow people.
With its distinct old-world charm, historic cachet, modern urban destinations, and snow-covered winter beauty Québec City is the perfect fairytale setting and definitely a dream destination to celebrate the holidays.