Britain's royal family marked the 100th anniversary of the armistice that ended WWI with a special commemoration on Sunday.
Queen Elizabeth attended a service Sunday morning at The Cenotaph, a war memorial in London. Prince Philip, who retired from many of his public duties in the summer of 2017, did not attend. But her son, Prince Charles and his wife, Camilla, Duchess of Cornwall, were there, as well as the Duke and Duchess of Cambridge and the Duke and Duchess of Sussex. British Prime Minister Theresa May also attended, as did the German President Frank-Walter Steinmeier.
Prince Charles lay a wreath on behalf of his mother. Prince William laid his own wreath, as did Prince Harry.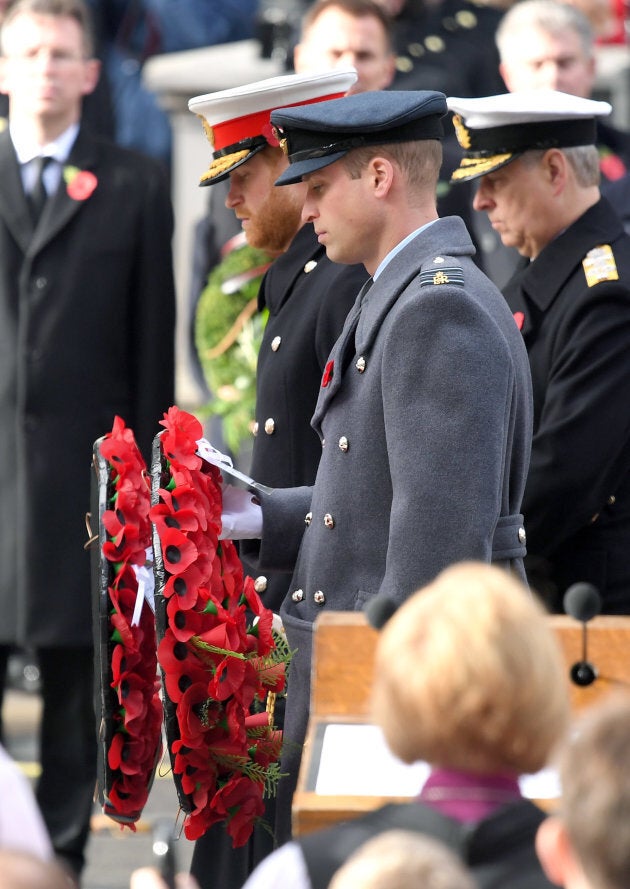 The Queen watched the service from a balcony, along with Camilla and Kate. Duchess Meghan was on another balcony with Elke Budenbender, the German president's wife.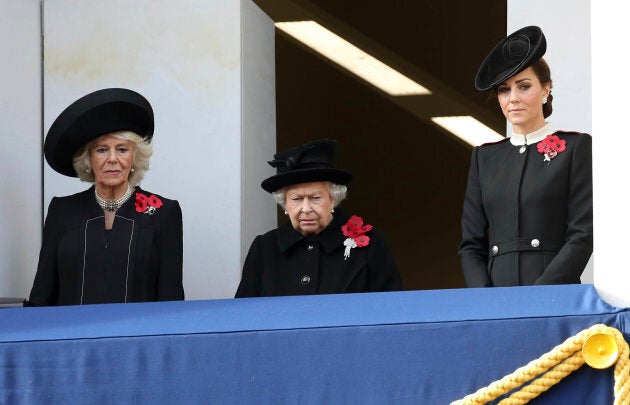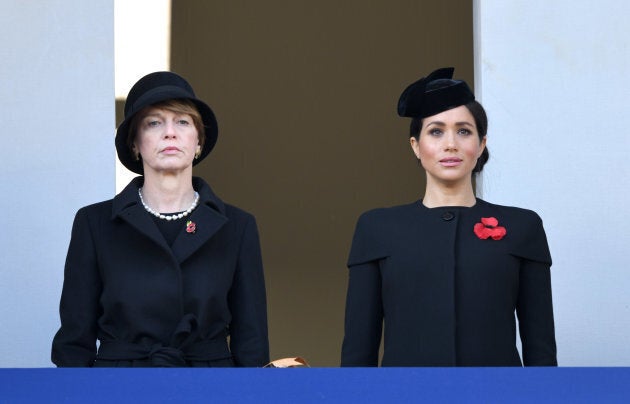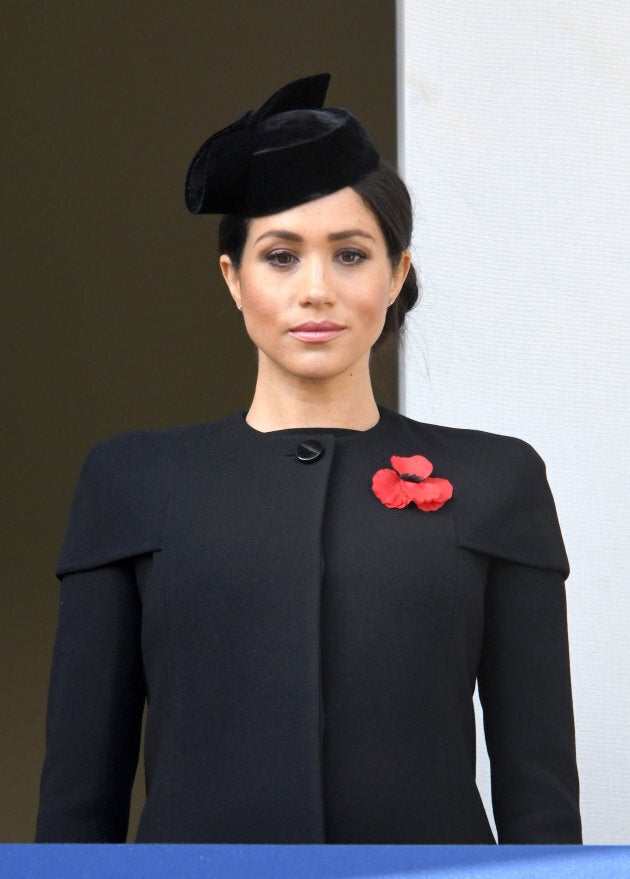 The royals previously attended another Remembrance Day event Saturday night. The Queen, Prince Charles, Camilla, William and Kate, Harry and Meghan, and several other members of the Royal Family attended the Festival of Remembrance at Royal Albert Hall, which featured performances from Tom Jones and the Central Band of the Royal Air Force.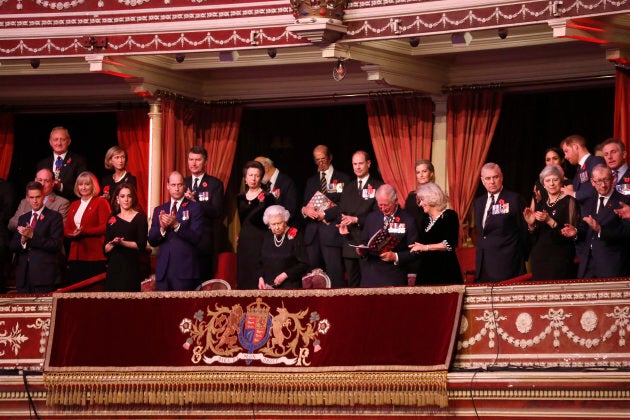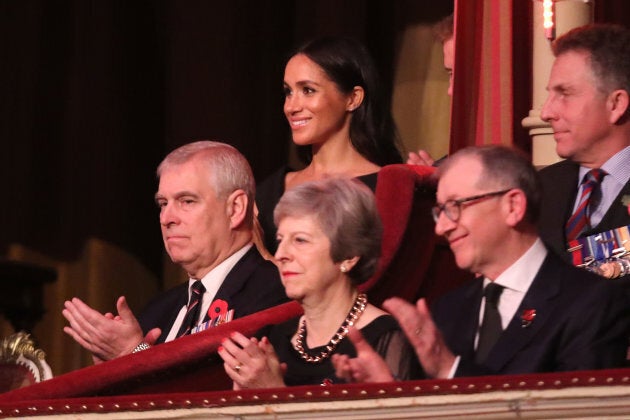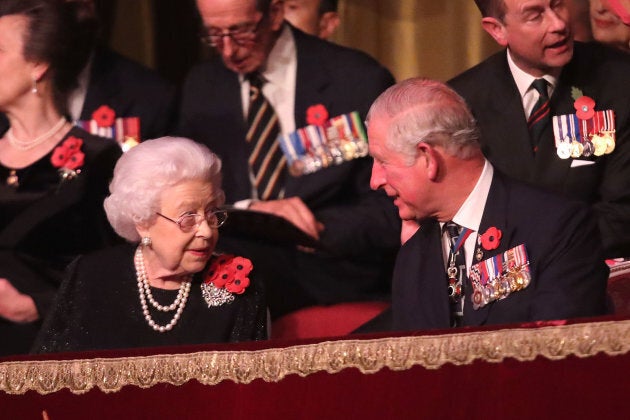 If you're wondering why the Queen wears so many poppies, by the way, there are a few theories about that: some people say her five flowers represent five branches of the military: the army, the navy, the air force, the civil defence, and women's troops. It's also possible that it's a custom-made brooch, rather than five individual poppies.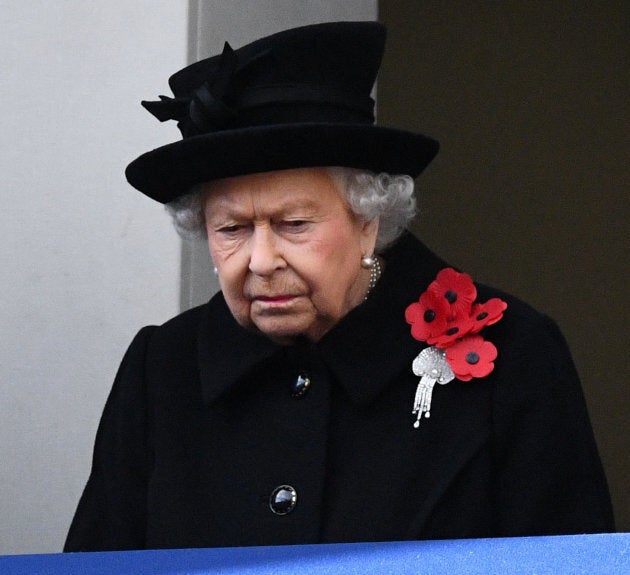 On Sunday evening, the royals attended a service to mark the Armistice at Westminster Abbey, where the Queen and the German president both laid flowers at the Grave of the Unknown Warrior in front of a congregation of about 2,000 people.