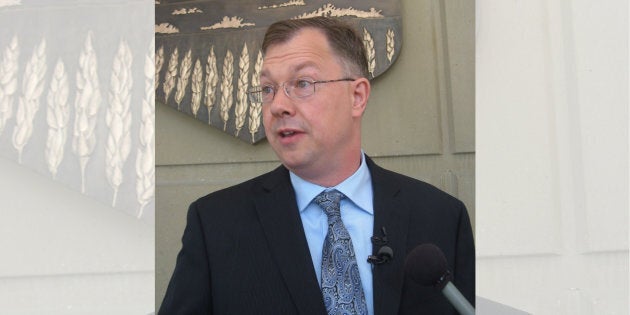 On Saturday, Carpay, a Calgary-based lawyer with the Justice Centre for Constitutional Freedoms, delivered a 20-minute speech on the topic of totalitarianism at a Rebel Live conference hosted by The Rebel Media, a far-right website that has been criticized for its stance on white supremacy.
He spoke at length about Alberta government Bill 24, which protects students from being outed by teachers if they join a gay-straight alliance. He took special issue with the expectation that schools remove religious language from their policies, calling it "nakedly totalitarian."
"This is what communists and Nazis have done," Carpay warns in the video, describing the policies as an "attack on parental rights."
But the comments that have garnered the most criticism come at the 14-minute mark.
"How do we defeat today's totalitarianism?" Carpay asks. "Because again, you have to think about the common characteristics. It doesn't matter whether it's a hammer and sickle for communism or whether it's the swastika for Nazi Germany or it's a rainbow flag — the underlying thing is a hostility toward individual freedoms. The underlying thing is a vision where the government is the master."
In a statement posted to the Justice Centre for Constitutional Freedoms' website, Carpay writes that the speech should be viewed "in its entirety," and that his intention was to ensure that "our latter-day attempts to perfect the rights of any historically wronged community" do not "trammel the rights of others."
"I unintentionally drew a broad comparison between the rainbow flag and the flags which bear the symbols of Communism and Nazism," the statement reads. "I should not have done so, and I apologize."
I unintentionally drew a broad comparison between the rainbow flag and the flags which bear the symbols of Communism and Nazism.John Carpay, UCP member
Carpay is the lawyer behind a lawsuit challenging Alberta's Bill 24. He once argued that gay-straight alliances are "ideological sexual clubs" that provide students with graphic information on gay sex.
"The gay rights movement has worked through legal, democratic means, often to overcome gross violations of basic freedoms by the state," he wrote. "To compare that in any way to genocidal totalitarianism is vile, particularly given the violent persecution of LGBT people under such regimes."
He went on to write that the "tendency to trivialize the unique meaning of Nazi and Soviet terror must stop. Genocidal totalitarianism has no relationship to political disagreements in our liberal democracy."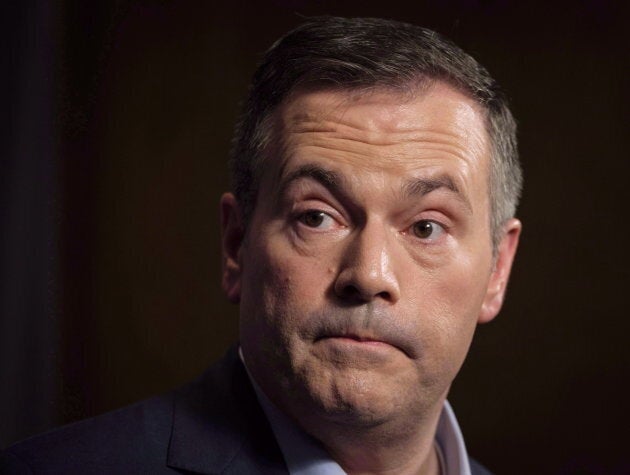 Kenney has faced increasing pressure to denounce extreme views within his party after recent mediareports that his former campaign worker, Adam Strashok, was involved in a website that sold white supremacist memorabilia. Strashok's membership was cancelled.
Speaking to reporters at the Alberta legislature last week, Kenney acknowledged the reports and suggested that his team would look into a "database of those people" in order to "exercise due diligence."
"What we can maybe do is look into the dark corners of the internet to some of these hate sites, come up with names of people who are associated with some of these extremist organizations," Kenney said. "But we're not going to bat a thousand on this."
Last month, the UCP came under fire after Edmonton-West Henday candidates Nicole Williams, Lance Coulter and Leila Houle posed for photos with members of Soldiers of Odin, an anti-immigration group founded in 2015 by Mika Ranta, a self-declared neo-Nazi. The members are pictured wearing "S.O.O." hats and hoodies.
"I was completely unaware of what 'S.O.O.' stood for," Williams wrote on Twitter.
'Outrageous opinion'
Alberta Premier Rachel Notley addressed Carpay's speech on Tuesday. She said the suggestion that people who promote LGBTQ rights are detrimental to free speech is an "outrageous opinion." She also encouraged Kenney to made good on his vow to expel extremist views from the UCP.
"If Mr. Kenney wants to convince Albertans that they should not be worried about the long-term agenda of the UCP, then he needs to demonstrate it by suggesting that Mr. Carpay doesn't have a home in that party.''
The premier also said that Kenney's comparison of Carpay to Rosa Parks was "the second-most insulting thing that I heard of on the weekend," after the pride flag comments.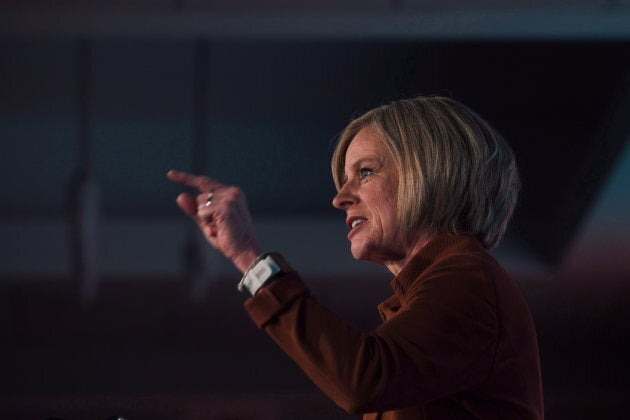 Despite acute criticism of Alberta's policies, Carpay concluded his Rebel Live speech by conceding that the government was not the biggest threat to Canada.
"The biggest danger in Canada is self-censorship," he said. "That's something we can all do. No self-censorship."
Other speakers slated to speak at the event included Lindsay Shepherd, a teaching assistant who rose to international prominence for a free-speech controversy at Wilfrid Laurier University in Waterloo, Ont.; and Maxime Bernier, People's Party of Canada leader and former Conservative cabinet minister.
Asked if the party has plans to revoke Carpay's membership, a spokesperson for Kenney declined to comment.
With a file from The Canadian Press
UPDATE: This article has been updated to include Rachel Notley's comments.