What do you get for the man who will someday be king? Prince Charles, who celebrated his 70th birthday on Nov. 14, must be a pretty hard guy to shop for. But apparently he had a great birthday party, his mother, Queen Elizabeth, said at a reception at the Anglo-Norse Society in London on Thursday. Phew.
The Queen hosted Charles and his wife Camilla, Duchess of Cornwall, for a birthday party at Buckingham Palace on Wednesday night.
There are no publicly-available photos of their entire outfits, but the Prince of Wales' immediate family looked pretty spiffy as they showed up to the party.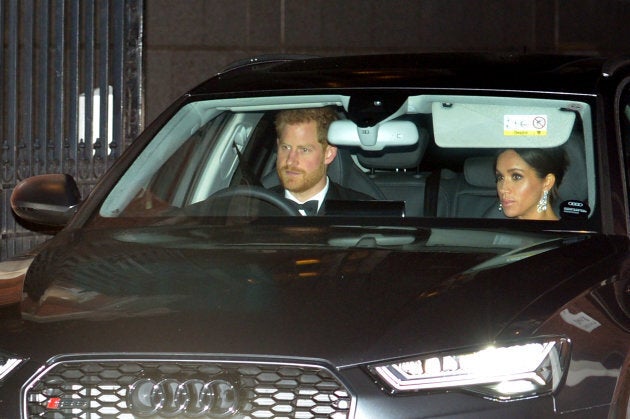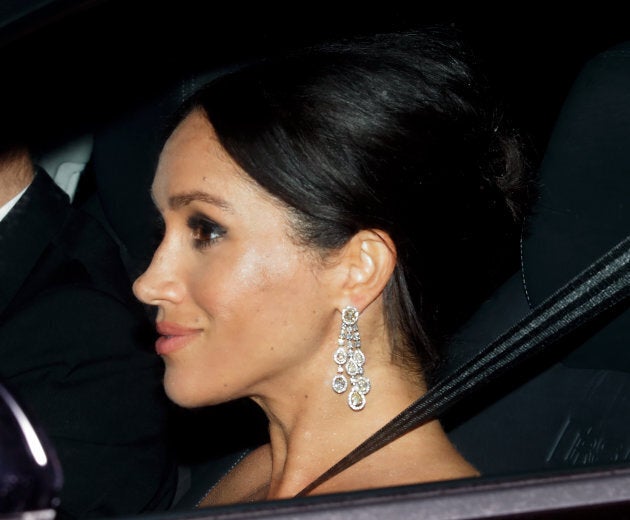 The Duchess of Cambridge opted for a similar look, at least from the neck up — she wore her hair back, with dramatic earrings. There doesn't seem to be any information on where Kate's earrings came from, either. Let's get some investigative reporting on this, stat.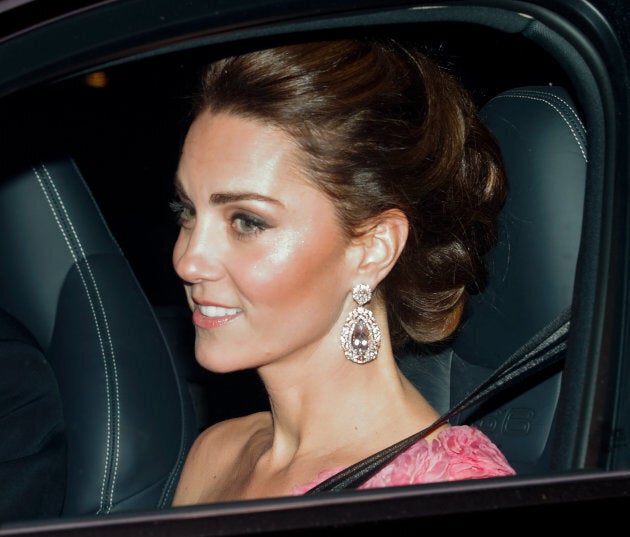 Newly weds Princess Eugenie and her new husband Jack Brooksbank were there, too, along with Princess Beatrice.
The celebration also included several friends of Prince Charles' two sons, Princes William and Harry. James Meade, a good friend of Prince William, who happens to be one of Charlotte's godfathers, was invited. So was Thomas van Straubenzee, who also has the distinction of being Charlotte's godfather. Thomas's brother, Charlie van Straubenzee was present too.
Charlie is a good friend of Prince Harry's — you might remember that Harry and Meghan attended his wedding this past summer. (It was on the same day as the Duchess's birthday!) Hugh van Cutsem, another friend of William and Kate's, was also at Prince Charles' party with his wife Rose.
A number of European royals also attended the party, including Queen Mathilde of Belgium, Prince Frederik and Princess Mary of Denmark, King Juan Carlos and Queen Sofia of Spain, King Harald and Queen Sonja of Norway, and Prince Albert of Monaco.
Inside the party, the Queen reportedly gave a heartfelt speech. "It is a privilege for any mother to be able to propose a toast to her son on his 70th birthday," she said, according to People magazine. "It means that you have lived long enough to see your child grow up. It is rather like — to use an analogy I am certain will find favour — planting a tree and being able to watch it grow."
She also called Charles "passionate" and "creative," and paid tribute to his wife, who she said has "sustained" him.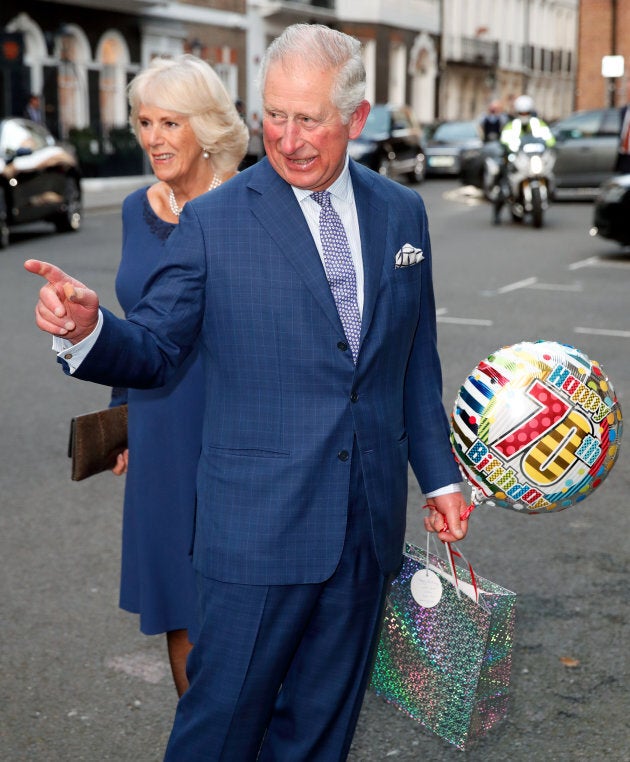 Earlier that day, reporters asked Prince Charles if he'll start slowing down at age 70. According to the Telegraph, he responded, "You may see it, slowly but surely." But Camilla was quick to chime in: "I doubt it."