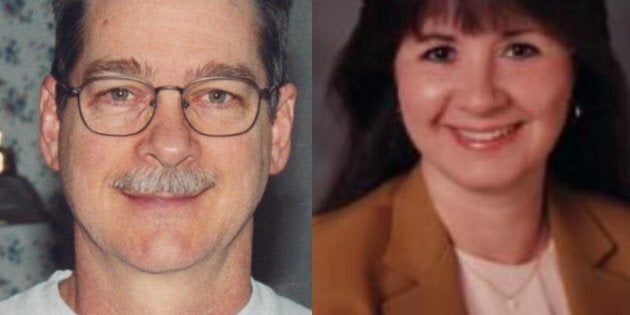 A Canadian woman is reeling after her uncle and aunt perished in a deadly California wildfire, but that's not stopping her from helping others find their missing loved ones.
From Lewisporte, N.L., Megan Janes began asking the public for help last weekend through Twitter, as her family grew increasingly concerned if her uncle Randy Dodge and his wife Paula Dodge were OK. The Dodges, in their late 60s, lived in Paradise, Calif., a town that's been incinerated by the wildfire named Camp Fire.
A few days later, Janes and her family found out the Dodges' home had been burnt to the ground and they had died. The family is waiting for official results from the coroner, but are trying to accept the loss.
"We have peace, we know he's gone," said Janes about her uncle. As she grieves, she's returning her attention to the search, sharing other people's tweets pleading for help to find family members, friends and pets.
"We have to come together and we are one big family. Some of us are going to have wondrous news. I'm not giving up," she said.
So far, Camp Fire has claimed 63 lives and 631 people are missing, making it California's deadliest fire on record, reported the California Fire office Friday. Close to 10,000 homes are destroyed, along with 2,400 other buildings. The fire has burned 142,000 acres. Smaller fires continue to burn across the state, including the Woosley Fire linked to three fatalities near Malibu.
When Penticton, B.C. residents Destee and Paul Klyne learned the Paradise Airbnb they had planned to vacation in had burned to the ground last week, they didn't cancel their trip. They booked new accommodations in the area and traded a rejuvenating trip full of yoga and massages for long hours over a grill, cooking up thousands of burgers, quesadillas and pulled pork to feed to people who've lost everything in the wildfire.
"Two weeks ago I said to Destee, I want to give more, and here the opportunity came, so we gave," said Paul.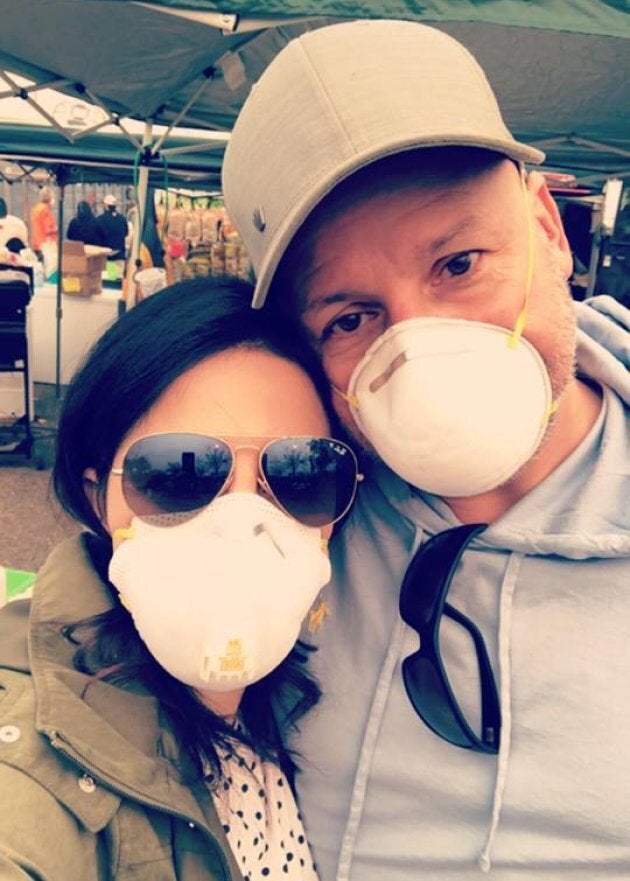 The couple is working out of a makeshift evacuee tent city in a Walmart parking lot close to Paradise where food truck owners and volunteers provide free meals, and people drop off supplies by the carload. Victims displaced by the fire have settled in tents around the parking lot. They wear masks as the heavy smoke continues to blanket the area.
"To see people show up with SUVs packed with brand new blankets and just walk around and hand them out... it has inspired me to give," said Destee. "It is a beautiful thing to be able to say we love you, we are your neighbours, we care for you."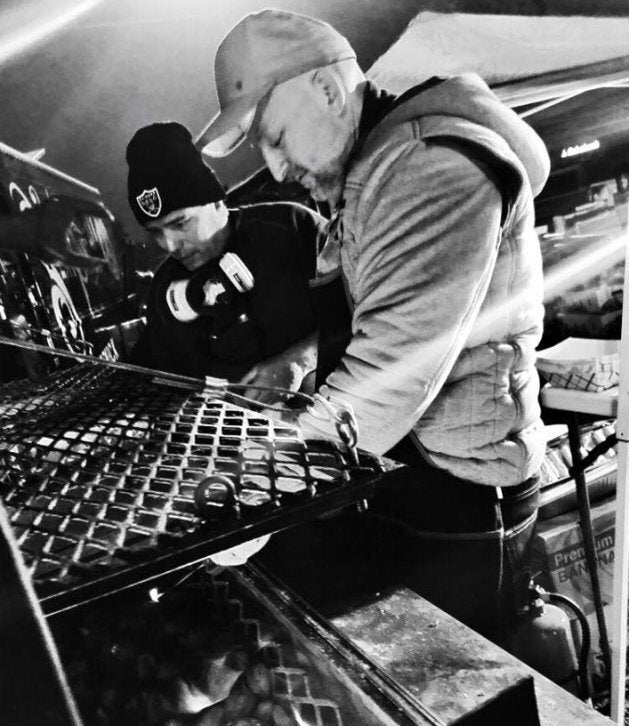 Global Affairs Canada issued a statement Thursday, saying the government continues to monitor the situation and will assist California if needed. Canadian citizens in the affected areas should monitor travel advisories and local media.
"We also urge Canadians in the area to contact their loved ones," the statement said.
Canadians requiring emergency consular assistance should contact the Consulate General of Canada in San Francisco by calling 1-844-880-6519. Canadians can also contact Global Affairs Canada's 24/7 Emergency Watch and Response Centre in Ottawa by calling toll-free 1-888-949-9993 or by sending an email to sos@international.gc.ca.