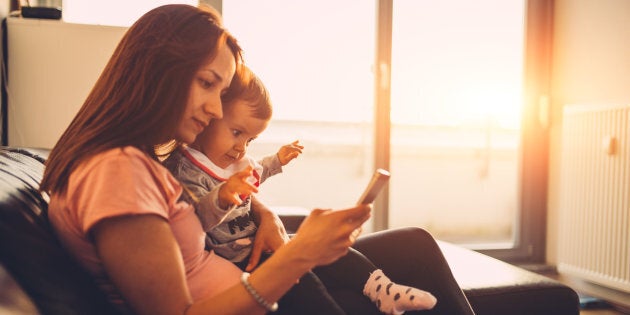 It's natural to want the person you've hired to look after your children to be an attentive caretaker. But how many restrictions are reasonable to impose on a nanny?
The "nanny smartphone ban" made waves in the U.K. in early November, when The Independent reported that several nanny agencies have introduced regulations around smartphone use, with many of them banning caretakers from using their phones on the job. The rules were put into place after complaints from parents.
A 'contentious issue'
These kinds of regulations are certainly not limited to Britain, according to Ian Minton, business manager at the Execu-Nannies agency in Toronto. He also says they aren't solely a product of the social media age, either: nannies taking phone calls on the job have become a "contentious issue" between caretakers and their employees since the late 1990s.
"It became common that excessive cellphone use was a reason for employees being fired," Minton told HuffPost Canada. "As a result of that trend, we started guiding our nannies to put their phones away during work hours as it would be a risk to their job."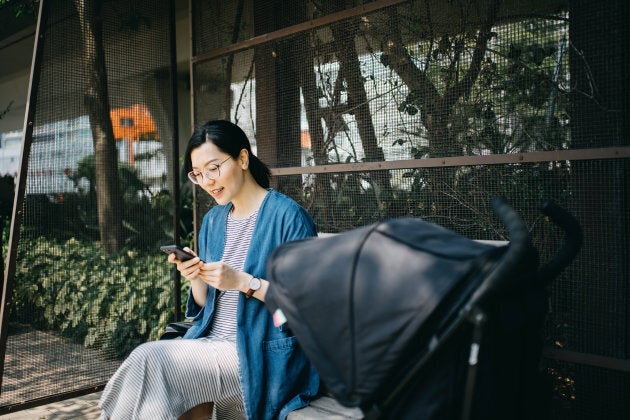 Kensington Nannies, which operates in an upscale part of London, has its nannies sign a contract that includes a social media clause, The Independent reported. Nannies must put their personal phone away while they're at work and communicate solely through a work phone that's been provided for them.
Louise Taylor, a consultant for the company, told the paper that the point of the clause is "to stop that thing where a neighbour says: 'I saw your nanny walking down the street and she was talking on the phone and no one was paying attention to the child.'"
Kate Baker, co-founder of London-based Abbeville Nannies, told the U.K. paper The Times that about 20 parents had requested smartphone clauses in the last three months.
Like the British agencies described in the Independent piece, Execu-Nannies sets out rules for its employees regarding cellphone use. "It's part of our agency agreement, it's listed in the job description for each of our assignments and we discuss it in our interviews," Minton said. "It's certainly a paramount concern for employers these days."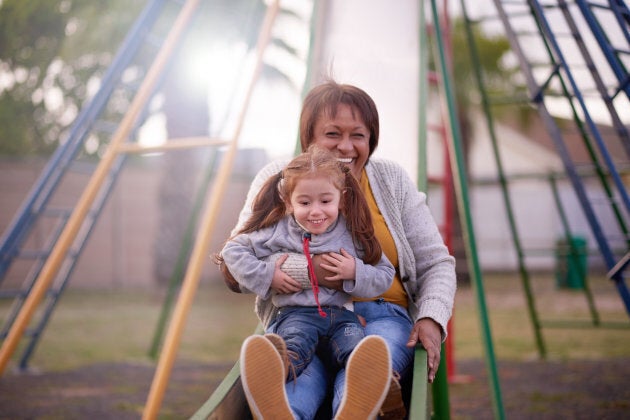 In October, the New York Times published a feature about the conundrum faced by nannies in Silicon Valley, where the people working as nannies for high-powered tech types are forbidden from using any screens in front of the children they're looking after.
"Most parents come home, and they're still glued to their phones, and they're not listening to a word these kids are saying," said Shannon Zimmerman, one of the nannies interviewed for the piece. "Now I'm the nanny ripping out the cords from the PlayStations."
'Nanny spies'
Silicon Valley isn't the only area full of forums where "nanny spies" can engage in "nanny outing." There are many private groups where people post photos of caretakers on their phone in the hopes of "outing" a nanny for illicit phone use. This is simply a higher-tech version of what Minton says started in the 90s, when employers would tell their neighbours face-to-face that their nanny is on the phone at the park.
Some of the nannies interviewed for the New York Times piece feel the extreme scrutiny put on their phone use is unnecessary. Some employers put impossible standards on their nannies by banning them from using phones, but also expecting regular updates about their child's welfare, they said.
Minton says the newest issue dividing nannies and employers involves nannies posting on social media about their locations or about the children, something employers complain can be invasive or even dangerous. Execu-Nannies "guides" nannies not to do this, Minton says, but it's not included as part of their contracts — at least not yet.