If you're looking for a consumerist detox following the manic frenzy of Black Friday, Cyber Monday, and crushing credit card debt, there's an easy and constructive solution: Tuesday, Nov. 27 is "Giving Tuesday."
"After those days of shopping and consuming, the idea was to change the conversation back to the community and thinking about others," says Lys Hugessen, an organizer for Giving Tuesday Canada.
The concept of Giving Tuesday started in 2012, when two New York-based social innovation programs encouraged people to volunteer, donate to charity, or otherwise work to improve their communities. It quickly spread around the globe, and became a formalized movement the following year.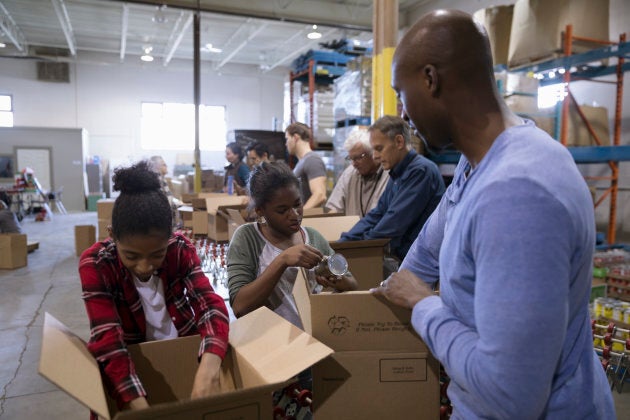 The day has now spread from being a mere response to shopping days, Hugessen told HuffPost Canada. Most of the 150 countries that celebrate Giving Tuesday don't recognize Thanksgiving, or even Black Friday/Cyber Monday. "It's really bigger than that," she says. "It's a whole global day to really celebrate generosity and giving."
How to give back
Donating and volunteering are the simplest ways to get involved, Hugessen says. (The Giving Tuesday website lists volunteer centres across the country.) She encourages people to think about causes that matter to them — maybe a specific health charity or an issue they're passionate about, like women's rights or services for refugees.
Donations don't have to be large amounts of money to help: in fact, many charities will match donations they receive on Giving Tuesday, Hugessen says, "so it's a fantastic time to make a donation and have it go farther."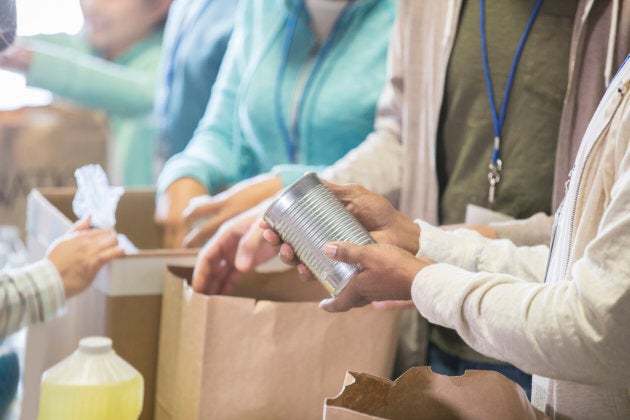 There are lots of "individual acts of kindness" that can be significant, too. Donating gently-used clothes to a shelter or thrift store is also an option, or donating non-perishable food to a food drive. People who are eligible can donate blood, or sign an organ donor card. Picking up litter or organizing a community cleanup is helpful, too. "Every way counts," Hugessen says.
And if you're in the market for holiday shopping, there are lots of generosity-oriented options. My Kindness Calendar is a Canadian-run business that encourages children to perform acts of kindness like "make dinner as a family" or "donate to a food bank". Plan International lets you buy specific items that will help communities around the world, like five malaria-preventing bed nets for $40 or training for a female health worker at $47.
The future of Giving Tuesday
Hugessen says that in 2017, about six million Canadians participated in Giving Tuesday. This year, she expects it will be even bigger.
"We envision the day when everyone will have heard of Giving Tuesday, and everybody will find ways that they can get involved," she says.
And while it might not be a direct response to the commercialism of this time of year, it can feel like a answer to what some people are looking for. "The world is pretty tough these days," she says. "To have something that feels good is fantastic."