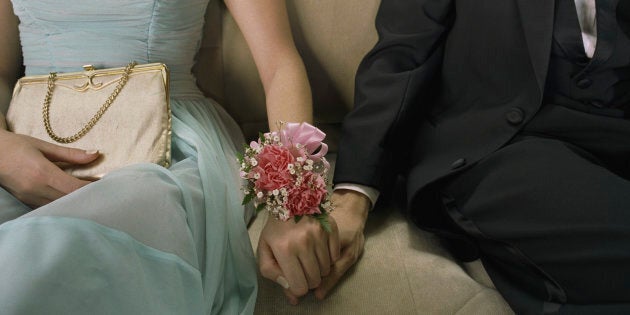 A high school in St. John's, N.L., made a bold decision about prom that's being both applauded for its inclusivity and criticized by some for taking a milestone experience away from graduating teens.
In an effort to make prom more affordable for everyone, Holy Heart of Mary High School has decided to cancel the formal sit-down dinner portion of the graduation festivities, according to an update posted to their school website last week. The school is also ending the event at midnight, five hours earlier than usual, for safety reasons.
"Traditionally we have fundraised upwards of $15,000 towards a meal that was attended by students and guests only and then proceed to our school theatre for some fun awards. This year we are not having the formal sit down meal and therefore there will be no fundraising required," the update reads.
"While we realize that change is not always popular, we feel it important for all involved to seek out parent volunteers from previous years to get a sense of the event and the challenges that the organizers face and balance that with safety for the participants."
WATCH: The Canadian boutique helping teens afford prom. Story continues below video.
Originally, the school had also planned to cut the dance, but students said they wanted to keep it, CBC News reported. Now it looks as though the prom will consist of a two-hour free meet and greet for parents, students and guests, followed by a "safe grad" at a local community centre, according to the school's memo. The cost of the safe grad will depend on the fundraising efforts.
There will be food and awards at the safe grad, and it will end at midnight instead of its traditional 5 a.m. cutoff, which "provides for better control for safety of all participants," the memo noted.
Some students have filed a petition to keep prom the way it was, according to CBC. But principal Sheldon Barry said the costs have just been too much.
"It has certainly, in our opinion, gotten a little extravagant," he told CBC News. "Parents who have gone through that would understand that."
Not all families can afford traditional proms
"What we're hearing from our families and what we're hearing from our administrators is it's the social aspect of [the] ever-climbing prom ceremonies that really challenge parents financially," Darryl Feener, an assistant director with the Newfoundland and Labrador English School District, also told CBC News.
"When we look at the social justice umbrella, this impacts a lot of students."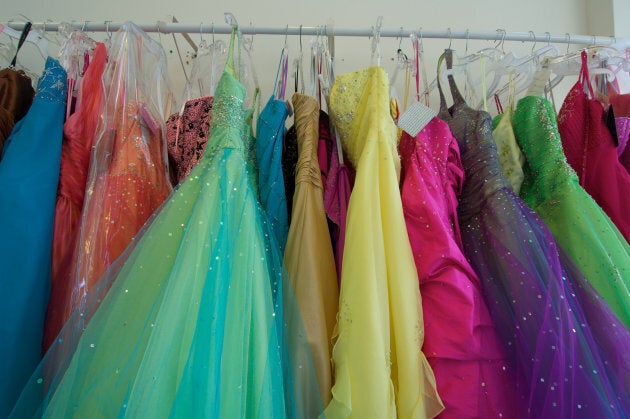 Responses to the school's decision have been mixed, with some Facebook users saying it takes the fun out of the night.
"How disappointing. It's been a long time since I graduated high school, but still have those prom memories ... It's terribly sad that these grads have been looking forward to this for years and they'll be missing out on this experience that many graduating classes have had before them," one person wrote on Facebook.
"Look prom should not be taken away these teens deserve to feel special and celebrate their achievements. What needs to change is the teens expectations on the dress ... I have one child left to graduate in 4 yrs and I'd like to have her experience the magical night like most have and to have her moment. If it changes I'll throw her and friends a prom myself and rent out a place," another person wrote.
But many people applauded the high school and said it was about time someone reigned in the spending. Several Newfoundland and Labrador high schools tweeted their support and said they were looking at making similar changes to their own proms.
"Thanks Holy Heart. Many high school in the province feel as you do," Holy Spirit High, a school in Conception Bay South, tweeted.
"Holy Trinity High will also be looking at Prom and we will also be looking at making changes moving forward," a school in Torbay chimed in.
"Waterford Valley High will be looking at this too in the coming months," the St. John's high school tweeted.
"Gonzaga will definitely be part of the conversation. Changes are necessary for many reasons. We can find a better way," another high school in St. John's tweeted in support.
A U.K. high school made headlines earlier this month with an announcement that it was banning Canada Goose jackets to end "poverty shaming." Students without the expensive winter gear can feel upset and stigmatized, the school's headteacher noted.