SIMCOE, Ont. — An incident that occurred over the weekend has prompted Ontario Provincial Police to issue a reminder to parents and caregivers to talk to children about making 911 calls.
The OPP's Norfolk detachment says that on Saturday officers responding to a 911 call rushed off to a residence in Simcoe, Ont.
But when they got there they found that a nine-year-old girl had dialed 911 because she was upset that a parent had asked her to clean up her room.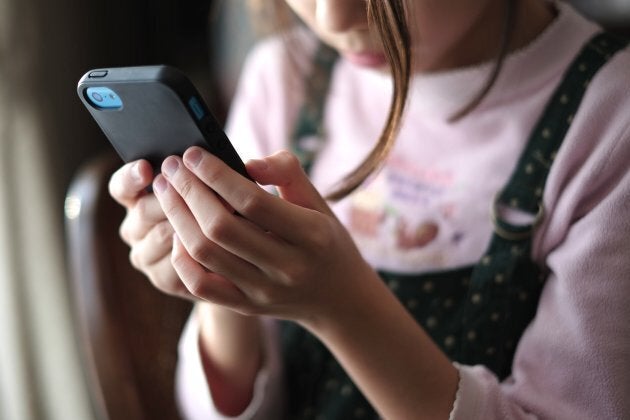 The message police want to get out to kids, and some adults too, is that 911 should only be used in emergency cases.
They say that on average, it takes at least two officers about 30 minutes to investigate a 911 call — and responding to non-emergencies puts enormous pressure on police resources.
Non-emergency 911 calls are not uncommon
At that time, RCMP spokesman Cpl. Dal Hutchinson said the incident was not the first and that they receive inappropriate calls like these "on a regular basis."
"Sometimes it takes us to a location out of our coverage area that is at the opposite end of where an actual real emergency call may come in," Hutchinson said.
Adults are making inappropriate calls, too
There's no official database that tracks the number of non-emergency calls made in Canada, according to Diane Pelletier, director of the New Brunswick 911 Bureau and chair of the Canadian Next Generation 911 Coalition. However, Ont.'s Peel Regional Police reports that less than 60 per cent of the calls they receive are real emergencies.
WATCH: Ont. woman calls 911 because her pizza is late. Story continues below.
"Every second counts when someone is waiting for an emergency communicator to pick up a 911 call and dispatch police, emergency medical services or fire [department]."
When to call 911
It's important for kids (and adults) to know when to call 911. An emergency, according to KidsHealth, is when someone needs immediate help because they are injured or in danger. Examples include a fire, someone choking, or when a crime — such as a robbery — has just occurred.
When calling, be prepared to answer questions about what happened, where you are, and who needs help. Visit KidsHealth for more tips on talking to your kids about dialing 911.
With files from Isabelle Khoo