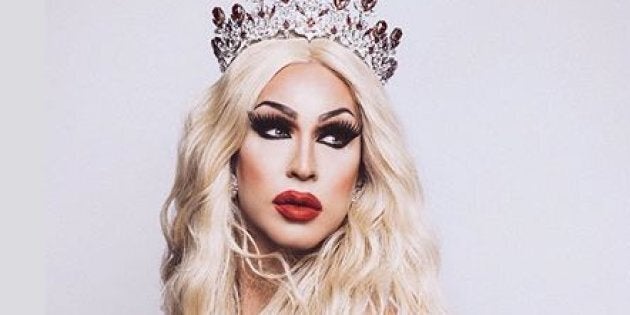 There's been a lot of excitement about "RuPaul's Drag Race" getting its first-ever Canadian contestant since the season lineup was announced last month.
And the enthusiasm has only grown since Canada's official Twitter account posted a message of congratulations to Brooke Lynn Hytes in early February. Despite the very American name, the drag queen — née Brock Hayhoe — is a native of Etobicoke, just outside Toronto.
After that, much of the excitement shifted from Brooke Lynn Hytes herself to appreciation for the Twitter account — as several people pointed out, it's not every country that would celebrate a drag queen's success.
Before pursuing a career in drag, Hayhoe studied at Toronto's National Ballet School (that training will likely come in handy during one of "Drag Race"'s dance challenges). In 2014, a drag performance of Britney Spears' "I'm a Slave 4 U" helped Brooke Lynn Hytes win the Miss Continental drag pageant. After that, she relocated to Nashville, where she has a regular club gig.
And the drag queen is coming home for the season premiere of the show's 11th season on Feb. 28.