With each new year comes new opportunities to travel. But rather than sticking to the tried and true, make this the year you mix it up with some outside-the-box vacation destinations. You'll be able enjoy new sights and reasonable prices without sacrificing the level of comfort and hospitality you'd expect at typical vacation spots.
Here are Cheapflights.ca's 10 alternatives to add to your travel bucket list for 2016:
Colombia instead of Cuba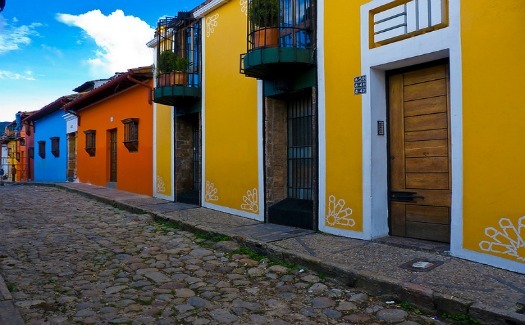 Image: Diego F. Garcia P., True Colors of La Candelaria via Flickr CC BY 2.0
If you were contemplating booking a trip to Cuba this year, consider Colombia instead. Like Cuba, Colombia boasts well-preserved colonial cities to explore, where you can really get a sense of the country's history as you stroll cobblestone streets. Once you have had your fill of history, hit the beach or go trekking in the jungle. You might not realize it, but Colombia boasts some beautiful stretches of white sand, as well as opportunities for eco-adventures.
Hershey, Pennsylvania, United States, instead of Orlando, Florida, United States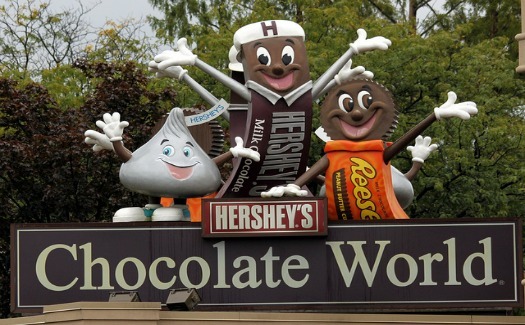 Image: Prayitno, Hersey's Chocolate World via Flickr CC BY 2.0
We all know that Orlando is a popular family vacation destination, but if you've been there and done that a few times, consider adding Hershey, Pennsylvania, to your must-visit list. Like Orlando, Hershey is a year-round destination perfect for families looking to have a little fun. Not only does the "Sweetest Place on Earth" have Hersheypark, an amusement park filled with rides, shows, and lovable characters, but chocolate lovers will go cocoa for Hershey's Chocolate World, where you can treat your senses to all things chocolate. You'll also find spas, golf courses, museums and great shopping in this fun-filled destination.
Boston, Massachusetts, United States, instead of London, England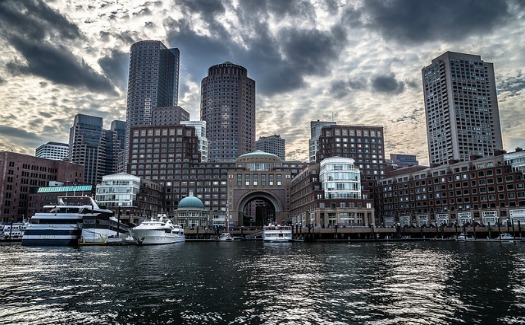 Image: Jonathan Miske, Archway via Flickr CC BY-SA 2.0
London may be filled with attractions for every type of traveller, but if you are looking for a good (and perhaps closer) alternative, Boston is an exciting option with a similar vibe. More than 18 million people visit Boston annually, and with good reason. The city is filled with museums and galleries, offers incredible shopping, numerous historic attractions, and diverse neighbourhoods. Whether you're exploring Boston National Historical Park, touring a local brewery or walking the Freedom Trail, there will be no shortage of ways to spend your time.
San Francisco, California, United States, instead of Vancouver, British Columbia, Canada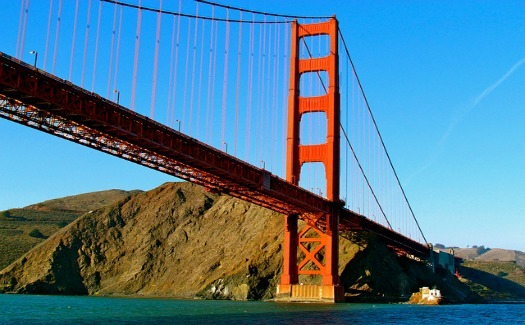 Image: Jeff Gunn, San Francisco via Flickr CC BY 2.0
You might be surprised to learn that a lot of what you can find in Vancouver -- outdoor activities, beaches, and parks -- you can also easily find in San Francisco. If you've never been to this California city, make 2016 the year you plan your visit. Visit the iconic Golden Gate Bridge, explore Chinatown, shop your way through Union Square, and cruise to Alcatraz Island for just a taste of what San Francisco has to offer.
Nashville, Tennessee, United States, instead of Los Angeles, California, United States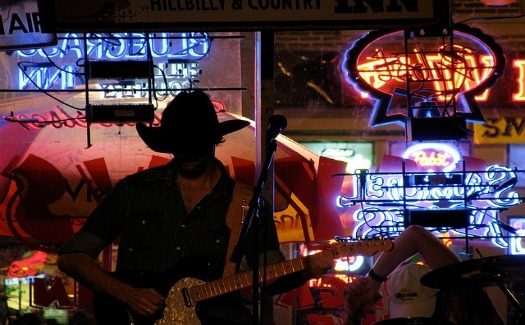 Image: Alex Ford, Country band in Old Stage Bar, Nashville via Flickr CC BY 2.0
It's no surprise that Los Angeles is a popular a vacation destination. The diverse California city offers a lot in the way of attractions, fame and glamour, but there's also a lot of fun to be found in Nashville. Music fans won't want to miss out on a tour of Music Row or a visit to the historic RCA Studio B, where some of the biggest names in music have recorded. While listening to amazing live music is a must in Music City, be sure to try the fantastic local barbecue and hot chicken, explore unique museums and shop until you drop. Also, keep an eye out for any famous musicians you might run into...
Asheville, North Carolina, United States, instead of Phoenix, Arizona, United States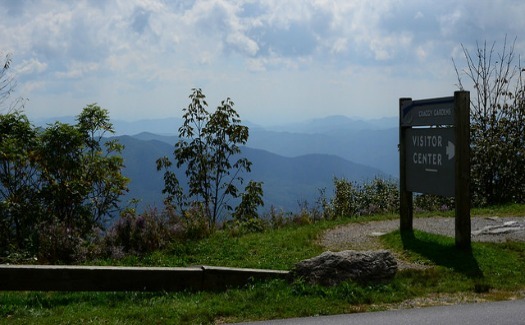 Image: matthew macpherson, Craggy Gardens, Asheville, North Carolina via Flickr CC BY 2.0
Nature-lovers planning a vacation in the coming year should consider Asheville, North Carolina. Like Phoenix, Asheville has a thriving arts scene and an abundance of activities to make any outdoor enthusiast happy. Hikers can wind their way up the highest peaks of the Appalachian Mountains or explore kilometres of trails. Art and music fans will be happy with the thriving arts scene and the chance to catch live Bluegrass shows in the bars and music halls downtown. Asheville also has some great shopping and a burgeoning food scene.
Dominican Republic instead of Jamaica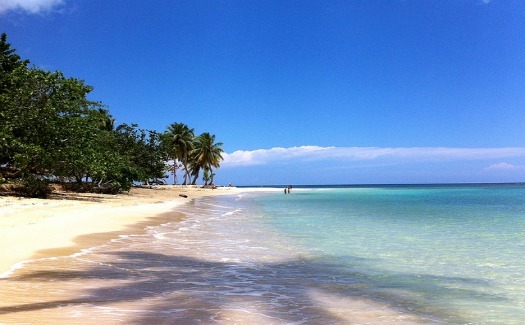 Image: Antonio Castagna, SantoDomingo_01 via Flickr CC BY 2.0
All beach destinations are not created equal. While Jamaica is a Caribbean jewel, make 2016 the year you invest some time in getting to know the Dominican Republic. Aside from beautiful beaches -- of which there are many -- the Dominican Republic is also a great destination for outdoor adventures like hiking to waterfalls, ziplining, kitesurfing (or kiteboarding) and mountain biking. If that's not enough to entice you to book a ticket, the Dominican Republic is the number one golfing destination in the Caribbean and also home to historical sites and plenty of opportunities to dive and snorkel.
Denver, Colorado, United States, instead of Calgary, Alberta, Canada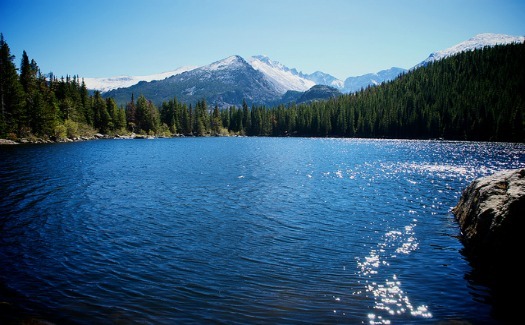 Image: ND Strupler, Rocky Mountains via Flickr CC BY 2.0
Choosing to visit Denver is a great way to get your Rocky Mountain high. The big sky, mountain views, and abundance of outdoor activities are enough to make anyone who loves Calgary fall for Denver too. The Mile High City is also home to enough museums, galleries, bars and restaurants to keep travellers of all ages and interest levels happy.
Winnipeg, Manitoba, Canada, instead of Edmonton, Alberta, Canada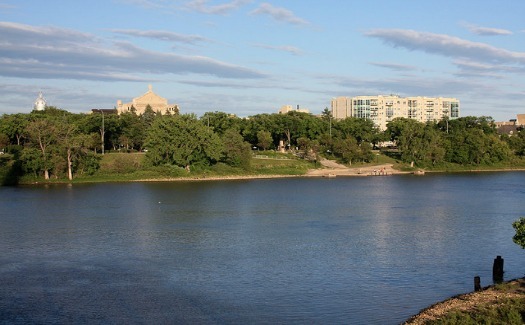 Image: Scazon, Winnipeg MB via Flickr CC BY 2.0
Known as two of Canada's coldest cities come wintertime, Edmonton and Winnipeg have lots in common. These two capital cities both offer great, river-front downtowns with plenty to keep you busy both inside and outside. If you opt to mix it up and head to Winnipeg, be sure to visit The Forks. This Winnipeg hot spot is where you'll find 56 acres of parks, shops, gardens, historic sites, restaurants, and attractions all in one place. It's no surprise that The Forks is Winnipeg's most popular tourist spot.
Ibiza, Spain, instead of Cancun, Mexico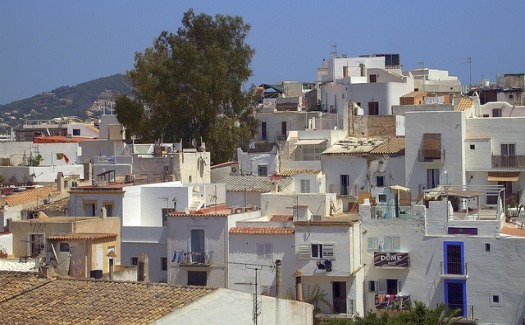 Image: Jim Bowen, Downtown Ibiza Town via Flickr CC BY 2.0
If you've already been to Cancun, go a bit farther in 2016 and get your sand and surf fix in Ibiza. Ibiza is the perfect place for people who like to do nothing more than plunk down on a patch of beautiful sand with a cocktail, but it also puts you close to a legendary party and nightlife scene, vibrant markets, interesting historical sites and great food.