Ratnakorn Piyasirisorost via Getty Images
There are 196 countries in the world, but most travellers will only see a small fraction of them in their lifetime. It doesn't have to be this way. While international travel can be more expensive than domestic travel, a bit of research, timing and luck can help lower the cost of trips abroad, meaning your suitcase doesn't have to collect dust this year. Keep your travel dreams alive with destinations from capital cities to off-the-beaten-path locales where the Canadian dollar is holding its own. Cheapflights.ca highlights ten that won't break the bank.
South Africa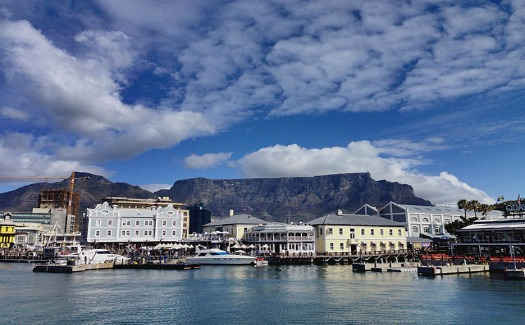 Image: Loren Kerns,V & A Waterfront, Cape Town, South Africa via Flickr CC BY 2.0
Getting to South Africa from Canada might be a long journey, but the loonie has a pretty good edge over the South African rand making it a great time to book a surprisingly budget-conscious trip to an epic destination. Discover a revitalized Johannesburg (complete with thriving arts scene), head to laid back, yet cosmopolitan Cape Town and hike or cable car your way to the top of Table Mountain, or hit the beach in Durban and make time to spot the Big Five (lion, elephant, rhino, cape buffalo, leopard) on a safari.
Japan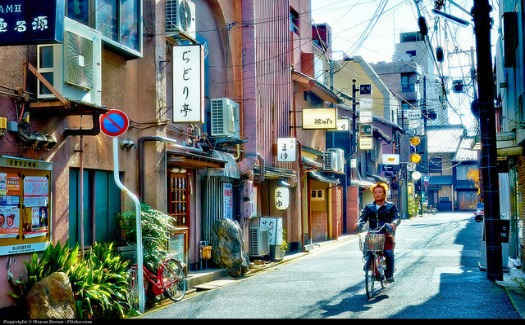 Image: Moyan Brenn, Kyoto via Flickr CC BY 2.0
Japan is another far-flung destination where your loonie can go far. You won't be paying backpacker prices, but, if you go this year, you can stretch your travel dollar a lot further as $1 gets you around 84 yen. Japan is a multifaceted destination with so much to see and do in terms of history, culture, food, fashion and nightlife. History buffs will want to head to Kyoto for the impressive 17 UNESCO World Heritage Sites as well as numerous temples and shrines. Foodies should take note that UNESCO added Japanese cuisine to its Intangible Cultural Heritage List, an honour shared only with French cuisine. And there are plenty of places to taste the unique food on the cheap. In addition, you can bar hop and shop your way through buzzing Tokyo, hike Mount Fuji and make a visit to the island of Naoshima with its many art galleries, sculptures and public installations.
Iceland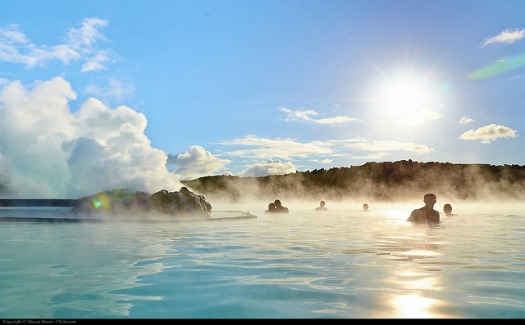 Image: Moyan Brenn, Iceland via Flickr CC BY 2.0
With the Canadian dollar currently having a lead on the krona, plus discount carrier WOW air now offering some low- (and even a few extremely low) priced seats on flights to Reykjavik, a trip to Iceland won't break the bank this year. Spend some time getting to know the country's capital with its plethora of bars, shops, restaurants and cafes, take a dip in the famed Blue Lagoon (children ages 2 - 13 are free), witness the stunning scenery in one of Iceland's three national parks, go whale watching, or get up close and personal with a glacier (Iceland has some of the largest glaciers in Europe). If you go during the right time, you might get lucky and spot the northern lights, one of Mother Nature's stunning free gifts to the world.
Argentina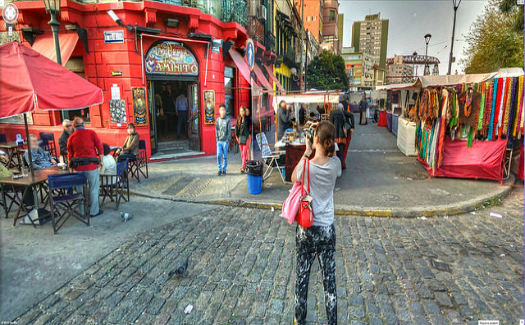 Image: Kevin Dooley, Buenos Aires street photography via Flickr CC BY 2.0
With a current exchange rate of $1 to 11 Argentine pesos, the loonie can get you far in Argentina should you be craving a South American adventure. Start in Buenos Aires for a European vibe (minus the European prices) and take a tango lesson (or just be mesmerized by a tango show), zip to Mendoza to taste some amazing wines and snap some selfies by wondrous Iguazu Falls or explore the area further via a boat tour.
Czech Republic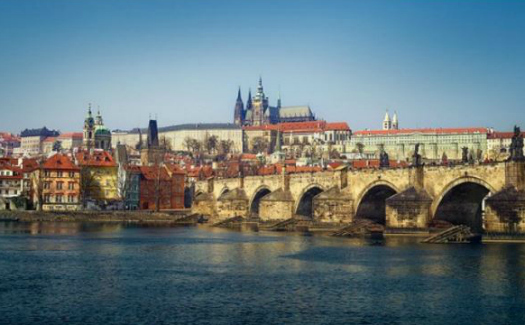 Image: Thomas Cat, Prague Old Town via Flickr CC BY 2.0
While the Czech Republic might be part of the EU, it doesn't use the euro. And your loonies will convert pretty favorably to the local currency, the Czech Koruna. Stick to mid-range hotels (there are plenty to choose from) or even opt to rent an affordable apartment on a site like Airbnb where you can also save money by preparing some of your meals in. Be sure to take advantage of cheap beer between checking out the awe-inspiring architecture of Prague's Old Town, castles in Moravia or laid back Plzeň, where you can sample some Pilsner Urquell beer.
Poland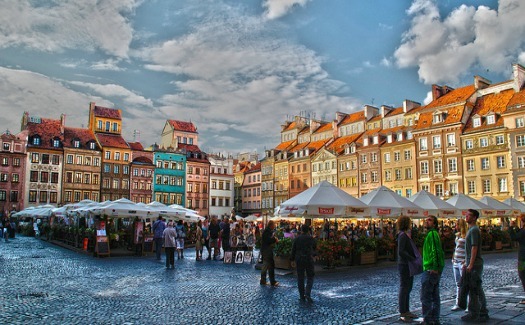 Image: Gabriela Fab, Warsaw via Flickr CC BY-SA 2.0
Like the Czech Republic, Poland still uses its own currency rather than the euro, and the loonie can take you farther here than in most European countries. If you've never thought about Poland as a vacation destination you might want to reconsider. Krakow and Warsaw offer a balance of rich history and a cosmopolitan pulse. Get outside these cities and you'll have your choice of mountains, lakes, beaches and forests. While it may seem like an unconventional choice, Poland has something to please almost anyone.
Thailand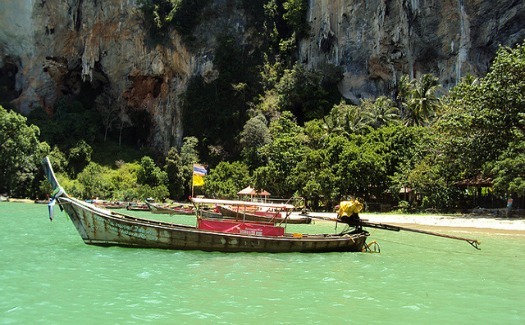 Image: Lubo Jurik,Tonsai Beach, Krabi, Thailand via Flickr CC BY-SA 2.0
The Canadian dollar, no matter how low it dips, always seems to go the distance in Southeast Asia, especially once you're on the ground. Thailand, in particular, is a great destination for budget-friendly travel with your biggest expense being the plane ride over. Getting around is easy and affordable. Food and beer are exceptionally easy on the wallet and accommodations come in a varied range, from hostels and guest houses to larger hotels and resorts. Bask on a beach in the south of the country, shop and eat your way through bustling Bangkok or head north to Chiang Mai and Chiang Rai for a more laid back pace and the chance to do some jungle trekking.
To read about other international destinations where the Canadian dollar goes a little farther, go here.
Follow HuffPost Canada Blogs on Facebook