StrikingPhotography via Getty Images
Canada Day is coming up, and while it's always fun to head to a huge celebration in a big city, it can also be a good time to get off the beaten (and crowded) path for a more relaxed and local experience. If you're craving a more laid-back Canada Day experience there are many options all over the country. Here are Cheapflights.ca's picks for celebrations in smaller towns that are alternatives to joining the crush and chaos in the big cities.
Blue Mountain, Ontario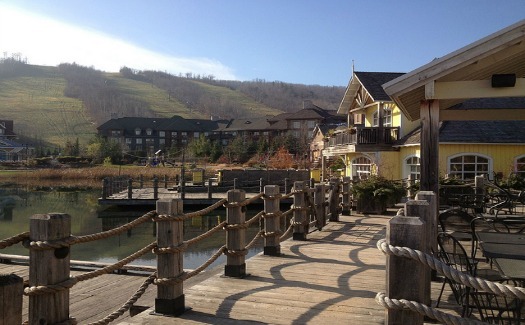 Image: CK Golf, Blue Mountain, Ontario via Flickr CC BY-SA 2.0
Just 90 minutes northwest of Toronto, you'll find Blue Mountain Village, a sprawling resort offering year-round activities ranging from skiing and snowboarding in winter, to waterslides, mountain biking, golf and zip lining in summer. With a range of accommodations, it's easy to spend a weekend here. Take advantage of their three-day Canada Day celebration, a birthday bash happening July 1 to 3 that includes live music, a scavenger hunt, fireworks, face painting and much more.
Richmond, British Columbia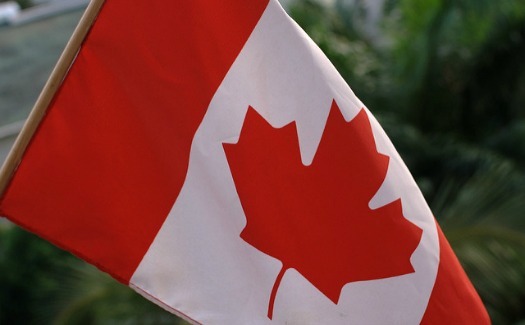 Image: Ruben Schade, Happy Canada Day! via Flickr CC BY-SA 2.0
If you don't want to celebrate Canada Day right in the heart of Vancouver, you can drive 20 minutes south to Richmond. Head here to check out the annual Steveston Salmon Festival, dubbed "Canada's Biggest Little Birthday Party." The all-day party begins with a pancake breakfast followed by a Canada Day parade through historic Steveston village. In addition, there will be a craft fair, children's festival, kids' bicycle parade, car show, food fair, horticulture show and a salmon barbecue.
Beaumont, Alberta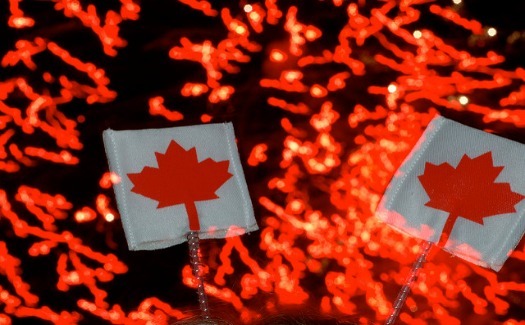 Image: Richard Kelland, Happy Canada Day via Flickr CC BY-SA 2.0
Rather than Edmonton, spend Canada Day in Beaumont, Alberta, located just 30 minutes to the south. Celebrations here include a whole host of fun activities and events, from food trucks to laser tag, bumper ball soccer, graffiti art workshops, circus performance workshops and, of course, fireworks.
Muskoka, Ontario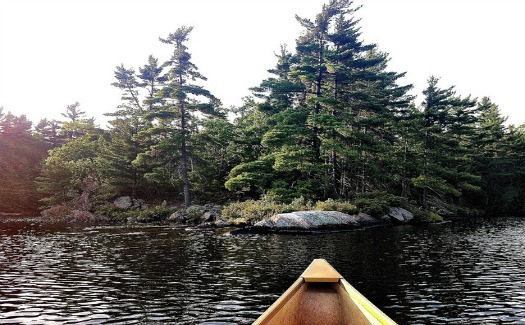 Image: Mathew Ingram, Muskoka via Flickr CC BY 2.0
Muskoka is home to a wide range of Canada Day celebrations, and the destination itself is one of the best to visit in the summertime thanks to numerous outdoor activities, beaches and laid-back vibe. Driving time from Toronto is around two-and-a-half hours and, once you arrive, you can take your pick of celebrations and fireworks displays taking place throughout the Muskoka region in larger centres like Gravenhurst, Huntsville and Bracebridge. If you'd prefer to be on the water, Sunset Cruises and Muskoka Steamships are offering special fireworks cruises on July 2.
Souris, Prince Edward Island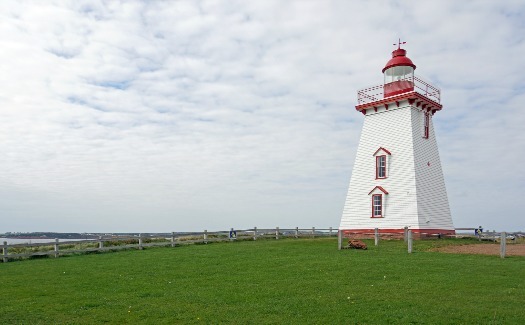 Image: Dennis Jarvis, Souris East Lighthouse via Flickr CC BY-SA 2.0
Charlottetown might be the largest city in PEI, but that doesn't mean it's the only spot to celebrate Canada Day. The pretty town of Souris, just over an hour from Charlottetown, is a worthwhile stop on any PEI itinerary thanks to the abundance of white sand beaches. Canada Day festivities here include Canada Day cake, cookies, kids' area, inflatables, a barbeque and more all happening noon to 4 p.m. Following the daytime fun, there will be music on the beach and a fireworks display.
Saint Andrews, New Brunswick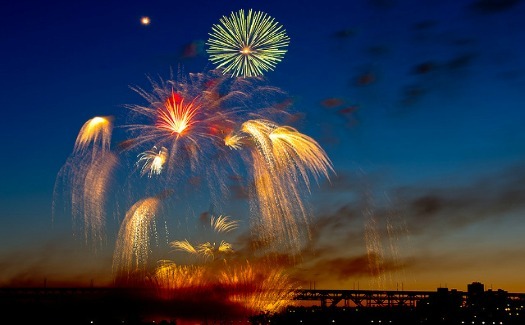 Image: Kurt Bauschardt, Stages of explosion via Flickr CC BY-SA 2.0
Charming St. Andrews is Canada's oldest seaside resort town and most visitors are smitten as soon as they arrive. Not far from Saint John or Fredericton, St. Andrews is filled with things to see and do, from white sand beaches and boat tours to galleries, gardens and museums. Celebrate Canada Day here where you can wander quaint streets closed for markets, vendors, games, a parade, kids' games and fireworks.
Kanata, Ontario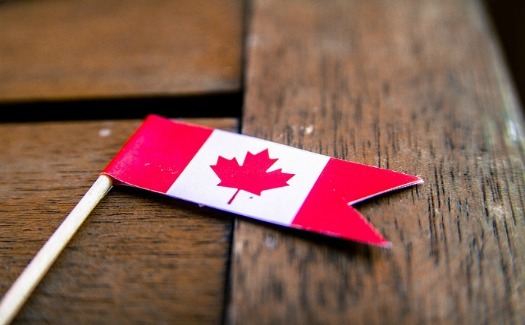 Image: Andreas Ivarsson, DIY Canadian cupcake flags for Canada Day via Flickr CC BY 2.0
Canada Day in Ottawa, the nation's capital, is understandably a big deal. But just outside of Ottawa you'll find Kanata, which hosts its own Canada Day celebrations with something for everyone including many family-oriented activities. Enjoy live music on the main stage with shows happening June 30 and July 1, head to the family fun zone for crafts and face painting, do yoga in the park, relax in the beer garden, grab a bite to eat in the food court and generally enjoy the afternoon celebrating Canada's birthday.
Coquitlam, British Columbia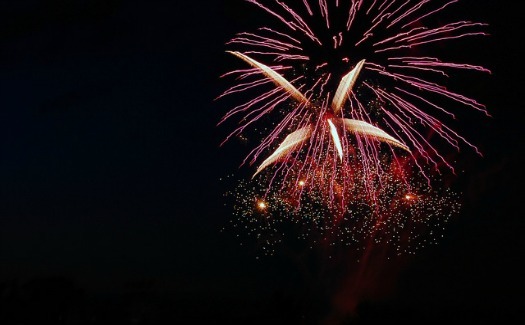 Image: Holly Zade, Celebrate via Flickr CC BY-SA 2.0
Coquitlam, just 45 minutes from Vancouver, was designated a Cultural Capital of Canada in 2009 and is home to more than 70 parks and nature areas. Make your way there on July 1 for a fun-filled Canada Day celebration from noon to 10:30 p.m. There will be entertainment on three stages, an adventure park running from noon to 8 p.m., food vendors, beer garden, art activities and much more. Cap everything off with a firework show beginning at 10 p.m.
Lunenburg, Nova Scotia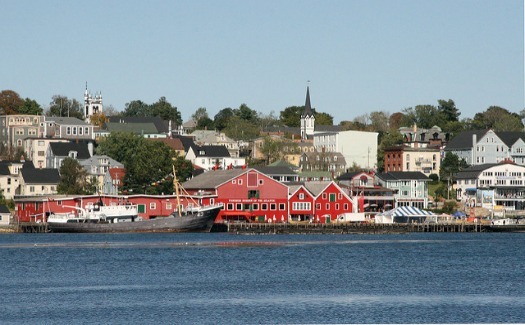 Image: Patrick Dinnen, Lunenburg, Nova Scotia via Flickr CC BY-SA 2.0
For a particularly scenic Canada Day, head about an hour and 15 minutes southwest of Halifax to Lunenburg. This UNESCO World Heritage Site and National Historic District is known as one of the prettiest towns on Canada's east coast. Canada Day celebrations here begin with breakfast, followed by a children's parade, street parade, a garden party and an evening fireworks display starting at 10:30 p.m. While you're visiting Lunenburg, make sure to check out the many artisans and galleries in town, crafting everything from pottery to ship models.
Laval, Quebec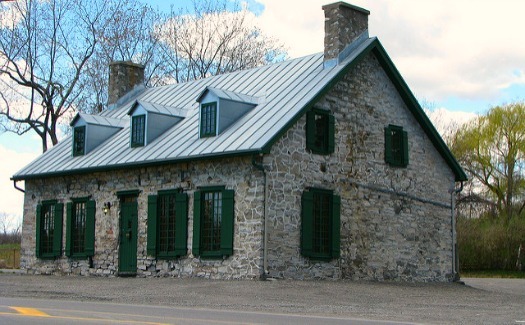 Image: Gilles Douaire, Boulevard Lévesque, Laval, Québec via Flickr CC BY-SA 2.0
Just 40 minutes outside of busy Montreal you'll find Laval, a good option if you're on the hunt for an alternative to a big city Canada Day celebration. There's a Canada Day bash being held at the Laval Nature Centre that will include a variety of events ranging from creative workshops (painting, creating an eco-friendly bag) to dancing, inflatable games, live music and fireworks.
Port Hope, Ontario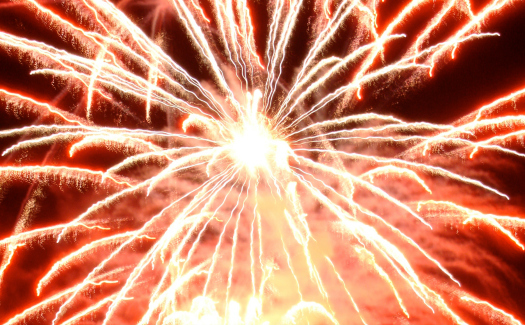 Image: daryl_mitchell,Canada Day fireworks via Flickr CC BY-SA 2.0
Less than 90 minutes from Toronto puts you on the shores of Lake Ontario in pretty Port Hope, where there's a Canada Day celebration happening throughout the day on July 1. The fun includes an antique car show, a parade beginning at 11 a.m., live local entertainment all day, as well as food booths and a beer garden in case you feel like imbibing. You can also catch the fireworks display happening around 10:15 down at Waterfront East Beach.
Follow HuffPost Canada Blogs on Facebook
MORE ON HUFFPOST: