Holiday shopping is always a challenge, and shopping for frequent travellers can be even more difficult. If we've seen one list of "travel gifts," we've seen them all, amirite? How many monogrammed travel pouches, passport covers and decorative globes does one person need? Sure, it's the thought that counts, but why not combine thoughtful with genuinely useful this holiday season?
Cheapflights.ca has compiled a list of travel gear that will make great gifts for the frequent flier in your life -- from tech-savvy stocking stuffers, to can't-believe-we-didn't-think-of-that travel gadgets, to a few big ticket items that every traveller should own. And to make sure we covered all our bases, we consulted some globetrotting travel bloggers on the products they love and the ones they'd love to receive to bring you a list of gifts that real travellers will actually use. And, to avoid all the hassle of Black Friday, these gifts are all available online right now. All prices listed are Canadian dollars unless otherwise stated. Happy shopping!
The perfect carry-on luggage:
Tough and tech-savvy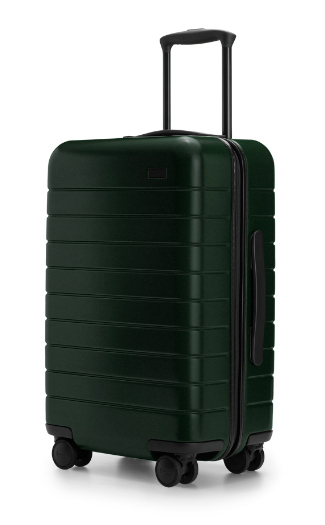 Image: Away
That perfect carry-on is hard to find. Either it's too big, too small, too difficult to organize or too uncomfortable to lug around the airport. The Away carry-on is perfectly sized and boasts an impenetrable shell, features compartments for all your stuff and offers a built-in battery to conveniently charge your USB devices. Tessa Juliette from Where To Next? is a huge fan of this sturdy, multi-tasking carry-on: "It's durable, spacious and the exact dimensions for every airline's carry-on allowance.
The best thing about it, and also the biggest time saver at the airport, is the charging ports that are on the luggage itself. That means I can grab food without having to worry about finding a plug before or after my flight. Serious piece of mind." While the price tag on this carry-on is a little steep (just under $370 with shipping), it may be a worthwhile investment. As Juliette shares: "Even if you're an occasional traveller it pays off in so many ways."
Durable and affordable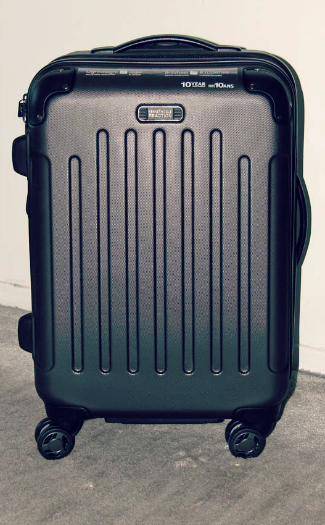 Image: Paul Marshman
Another carry-on to consider with a bit of a lower price tag is Kenneth Cole Reaction Out of Bounds 20″ Molded Upright Spinner. It's lightweight and sturdy with a retractable handle and multi-directional wheels and comes in a variety of fun colours. And, costing less than $100, this carry-on is durable and affordable.
For Paul Marshman of The Travelling Boomer, this carry-on is a must: "I find I can fit in enough clothes for a whole week, with special compartments for shoes and toiletries. And if I buy things on my trip, the case expands about an inch to accommodate the extra volume. Some people like the soft-sided cases, but I prefer the hard because it protects the contents better -- I could even put a camera lens in there."
Packing made easy:
Keeping it together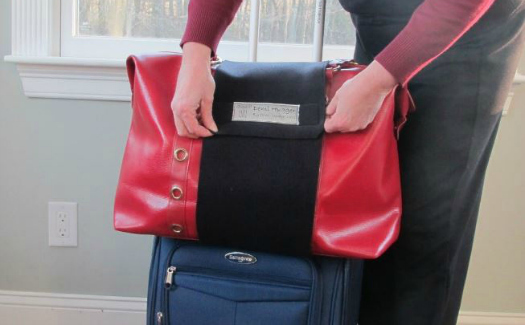 Image: Demi Hugger
You know that feeling when you're juggling a rolling suitcase, a shoulder bag and a laptop bag, diaper bag or purse through the airport? Everyone's done it, and everyone's watched other people do it. Save your loved ones the trouble by gifting them the Demi Hugger. It's a strong neoprene strap that attaches to the handle of your rolling suitcase, keeping other bags placed atop it secure. For less than $55 including shipping, travellers can avoid inconveniently juggling luggage through the airport terminal.
According to Tracey Nesbitt of Solo Traveler, this "new type of luggage strap is completely adjustable and attaches items snugly to your suitcase handle. I'm usually travelling with a laptop, and in colder months, a coat, and I need to have my hands free for my boarding pass, phone, coffee, etc. when maneuvering through the airport. This product makes my travel life a little bit easier."
Go-to gadget organizer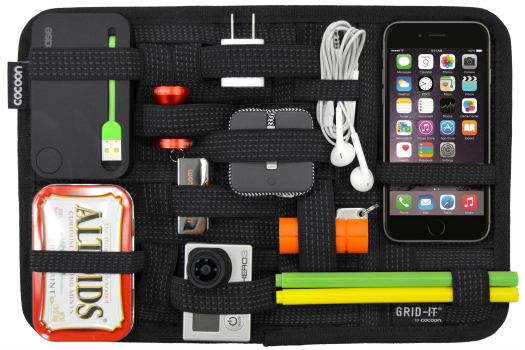 Image: Cocoon Innovations
Even the least digitally savvy among us travel with a number of devices. From phones to tablets and e-readers to laptops, it can be hard to keep track of all the chargers, adapters, headphones and other easy-to-lose items. The Cocoon Grid-it comes in a variety of sizes, with options specially crafted for different tablet and laptop sizes. Prices vary but start around $16, not including added charges for shipping to Canada.
Keep all your gadgets organized and accessible, with cords untangled and headphones and other small items easy to find. Matilda Geroulis of The Travel Sisters swears by this organizational must-have: "Most people travel with a large number of electronics and accessories. This electronics organizer keeps all your digital devices and accessories organized and readily available."
Multitasking clothing:
Change of Clothes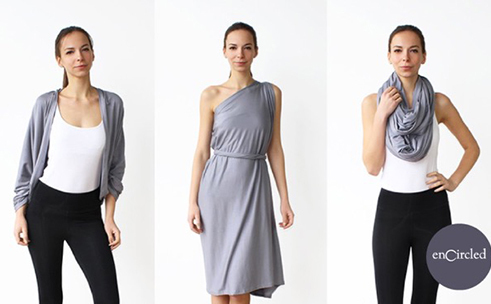 Image: Encircled
Travellers are always looking for ways to pack less without sacrificing style. The Chrysalis Cardi does just that. It is one item that can be worn eight-plus ways, including as an infinity scarf, wrap dress, cardigan, poncho, beach cover-up and airplane blanket. Made in Toronto, Canada from eco-friendly, Modal fabric, the soft multi-way travel garment costs $138 and is wrinkle-resistant and easy to transform -- hidden snaps along the hemline and a belt help facilitate the various looks.
Smart outerwear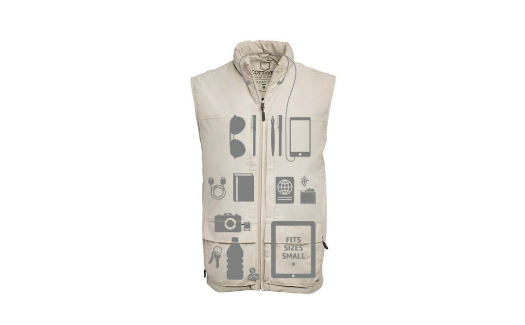 Image: Scottevest
The Scottevest RFID travel vest boasts a surprising number of hidden pockets given its tailored look. Carry everything you need on your person and feel safe from high-tech skimmers with an RFID-blocking pocket. Johnny Jet is "a huge fan of Scottevest [travel vests] because of their multiple hidden pockets. They not only keep my valuables safe but the jacket also acts as an extra carry-on. I use their products every time I travel." The vest starts around $135, plus international shipping charges, and comes in multiple colours with styles for men and women.
Go here to find more than a dozen other ideas is these categories and others such as "mats and towels with purpose," "airplane necessities," "kid-friendly gear" and "travel pillows 2.0."
Follow HuffPost Canada Blogs on Facebook