Uwe Krejci via Getty Images
The holidays are a happy time of year. Days are filled with entertaining, shopping, gift wrapping, baking and decorating. But how much does all that festive fun cost? All of it comes with a price tag, no matter which holiday you're celebrating, where you're celebrating or who you're celebrating with. Have you ever stopped to think about what else all that seasonal spending can get you? Perhaps a closer look at your budget could be the key to a different type of holiday cheer. After all, if Santa gets to travel around the world for Christmas, why can't you? With that in mind, Cheapflights.ca is here to show you how far your festive spending can take you.
Decorating a Christmas tree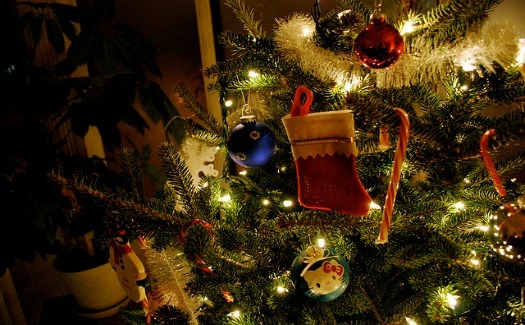 Image: Laura Bittner, Christmas tree via Flickr CC BY 2.0
The price of a Christmas tree varies depending on height, but after looking at several vendors, the average cost is around $43 for a real tree. When it comes to decorating that tree, a box of ornaments costs around $30, a tree-topping star is $20 and a package of GE StayBright 50-Count Indoor LED Mini Christmas String Lights will set you back $10. All of that adds up to $103. Skip the tree and, instead, put that money towards two Air Canada Maple Leaf Lounge passes ($50 each if you purchased a Flex fare).
Sending holiday cards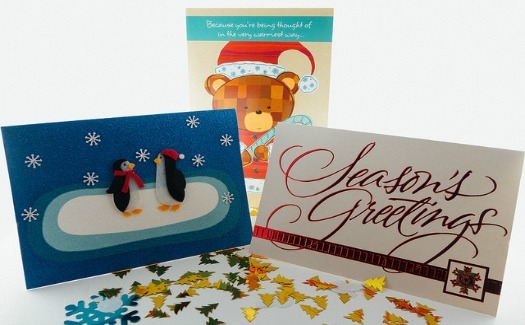 Image: UnknownNet Photography, Day 349 - CY365 - Christmas Cards via Flickr CC BY-SA 2.0
The average cost of a holiday card is around $4. Skip buying a card and you could use that $4 on earbuds, a can of Pringles or a bottle of water on a WestJet flight. If you're planning to send cards to more than one person, say to 15 of your closest friends and relatives, that's $60 plus postage. That money could get you two checked bags on Air Canada or Delta, both of whom charge $25 for each checked bag.
Decorating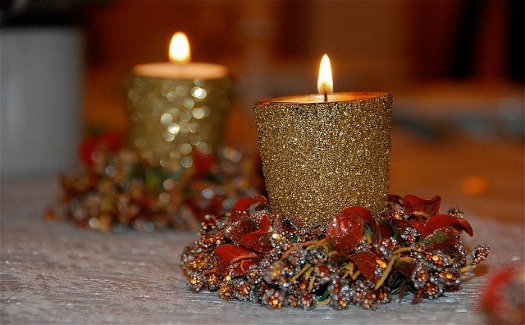 Image: Stephane Mignon, Christmas via Flickr CC BY 2.0
Giving your home a seasonal face-lift can be fun, but it can also be costly. Decorating for the holidays comes down to taste and preference. Suppose you go to Canadian Tire and spend $40 on a wreath, $3 on a pack of gold bows, $10 on a pack of holiday tea lights and $25 on a decorative snowman. That adds up to $78 in holiday decorations. Alternatively, $78 would also cover a spa treatment or a car rental.
Entertaining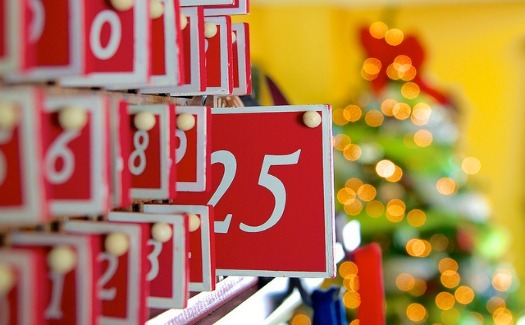 Image: Jamie McCaffrey, Another Christmas day comes to an end via Flickr CC BY 2.0
Playing host to loved ones during the holidays can really add up. According to projections made by BMO Financial Group about what Canadians would be spending over the holidays in 2014, $211 was allocated to entertaining. Rather than getting your home ready for company, you could use that money on a weekend getaway or a whole day at the spa if you really want to treat yourself.
Festive food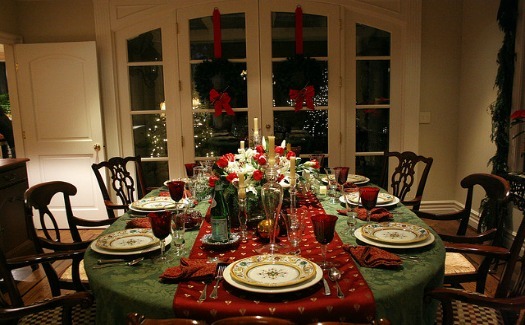 Image: Austin Kelmore, Christmas Dinner Setting via Flickr CC BY-SA 2.0
The holidays are synonymous with food - cooking it, eating it, talking about how much of it you consumed. And all that food doesn't come cheap. If you're cooking a holiday dinner you may, for example, purchase a 15-pound turkey, two pies and three bottles of wine. If the wine costs around $12 a bottle, the pies cost $9 each and the turkey runs you around $45 (based on Loblaws pricing), you're looking at spending just under $100. If you opt out of hosting a holiday dinner, you could use that money on one night in a hotel overlooking Niagara Falls or a couple of nights in a budget-friendly Airbnb room.
Gift giving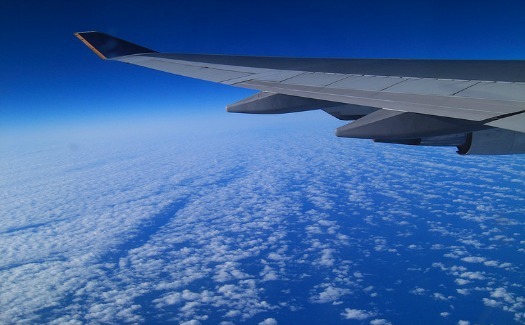 Image: Swaminathan, Over the Pacific via Flickr CC BY 2.0
Instead of buying presents for everyone from your mom to your great aunt, why not give yourself the gift of travel? According to projections made by BMO Financial Group about what Canadians would be spending over the holidays in 2014, $551 was allocated to gifts. That money could be spent on a round-trip flight from Toronto to Cancun, Mexico, or Fort Lauderdale, Fla.
Host/hostess gifts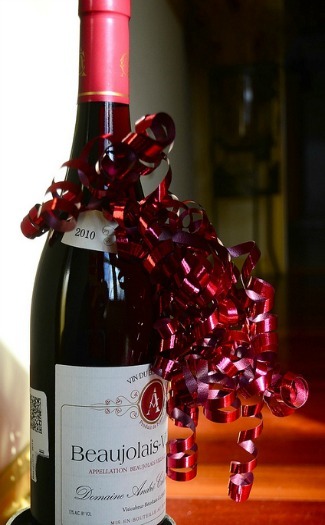 Image: slgckgc, A bottle of red via Flickr CC BY 2.0
In addition to the gifts you buy for family and friends, celebrating the holidays also means going to various parties. For most people, this means bringing a little something for the host(s) of the event. One of the easiest things to bring is a bottle of wine. A decent, but not overly, costly bottle will run you around $15. If you're skipping the festivities and don't have to fork over money for the wine, you can spend that $15 on a tablet rental on a United flight for some personal inflight entertainment.
Family travel
Instead of travelling to see your relatives, take the money you would spend and fly to Europe or the Caribbean instead. Send your family a postcard and, instead of holiday gifts, get them a cool souvenir. Or, even better, get the whole family together somewhere new. Trade all the flights home for the holidays for tickets to Florida, and pool gift-giving money to rent a house for the celebration.
The whole holiday season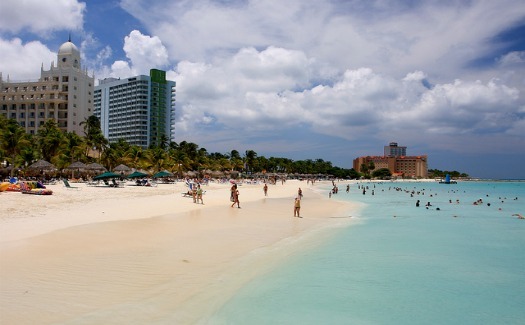 Image: TravelingOtter, Beach at Westin Aruba via Flickr CC BY-SA 2.0
This season, if you don't spend money on the seasonal items and scenarios we've listed, you could save up to $1,107. That money could easily be spent on a flight to a warm and sunny destination like Aruba or Hawaii. Now, if that doesn't put you in the holiday spirit, we don't know what will!
MORE ON HUFFPOST:
Tropical Vacations Perfect for Escaping Winter's Wrath