DragonImages via Getty Images
With plush bedding, velvety bathrobes and bathtubs for two, hotels provide the perfect excuse for a steamy weekend away. And, with the next installment of "Fifty Shades of Grey" hitting the screens, some couples will be jonesing for a naughty night on the town. To cater to those adventurous souls who want to take it a step further, some hotels now offer intimacy kits, quite often right in the minibar, that will put some added spice into a stay.
What is an intimacy kit, you ask? Think anything designed to make a night with your significant (or insignificant) other that much spicier. Running the gamut from condoms to kink, these kits are a surefire way to heat up your hotel experience. So, whether you forgot to pack your own toys before takeoff or you're gearing up for "Fifty Shades Darker," there's no time like the present to explore the sexier side of the hotel minibar.
While The Drake Hotel in Toronto is thought to have pioneered this type of offering (with a pleasure menu of curated items from local sex shop Come As You Are), more and more hotels are adding this sexy amenity to their roster.
To give you a peek at some of the eye-popping items on offer, Cheapflights.ca has unwrapped (literally) a selection of sexy kits from hotels around the world filled with accessories ranging from the risqué to the romantic to the downright personal.
Hotel Max, Seattle, Washington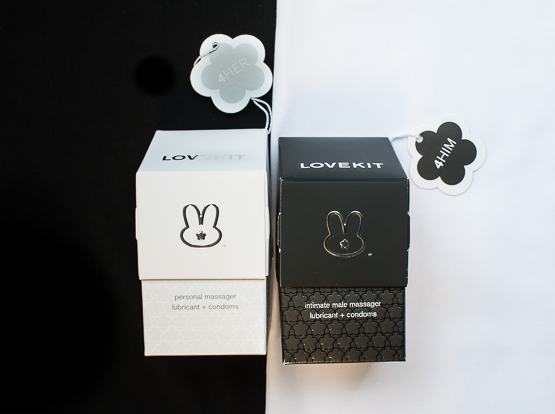 If you're a fan of the "Fifty Shades" books, Seattle may be just the destination for you to get in touch with your inner Christian Grey. And Hotel Max, with its in-room Crosley Record players and daily complimentary craft beer happy hour, is certainly a grown-up place to play, especially if you opt to try the Bunnyjuice Lovekits. With kits for him (wildhare) and her (wildbunny) that include condoms, lubricant and a male massager for him or mini-vibrator for her, Hotel Max makes it easy and discreet for anyone to spice up a stay in Seattle.
Inn at Laurel Point, Victoria, British Columbia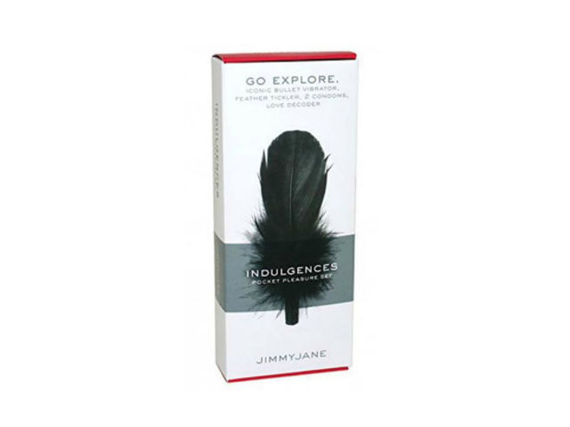 If you're looking for a relaxing getaway with your S.O., the Inn at Laurel Point in Victoria, British Columbia, may be just the thing. With in-room spa treatments, including couple's massages, and farm-to-table dining and local vintage wines with a waterfront view, romance is key. Throughout February, take advantage of the Inn's many romantic specials, including the "Naughty Romance" package, which includes a bottle of The Velvet Devil merlot, a rose-petal covered bed, breakfast delivery, late check out and an "Indulgences Pocket Pleasure" intimacy kit by Jimmyjane, which contains a feather tickler, a mini vibrator, two condoms, lubricant and a love decoder game. The intimacy kit is only available as part of the package, but the hotel's "Month of Love" celebration also features love quotes placed on guest room pillows, a signature "Love Potion" cocktail and a "Love Board" in the hotel lobby, where guests can post their own love notes.
Absalon Hotel, Copenhagen, Denmark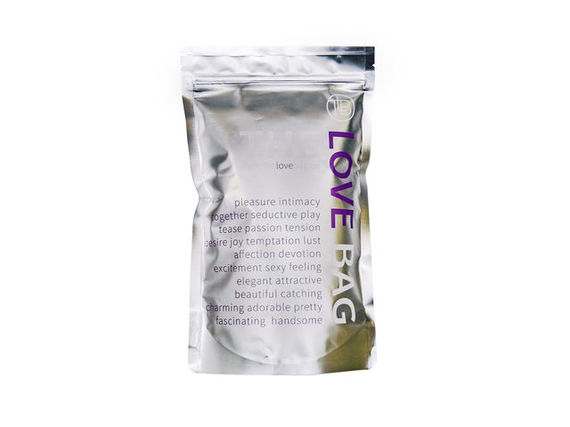 Located in the centre of Copenhagen's lively Vesterboro neighbourhood, the Absalon Hotel is close to shops, bars and galleries. Rent a bike from reception and explore the city like a local before returning to a warm and welcoming respite where couples can find romance in luxe guestrooms decked in rich purples. Take advantage of the "Valentine Timeout" package, which includes petit fours, sparkling wine, a breakfast buffet and the hotel's "Lovebag," an intimacy kit that contains two condoms, lubricant, massage oil, a vibrating ring, a tickler and a blindfold. The kit can also be purchased individually for DKK 150 (CA $28).
Mama Shelter, Lyon, France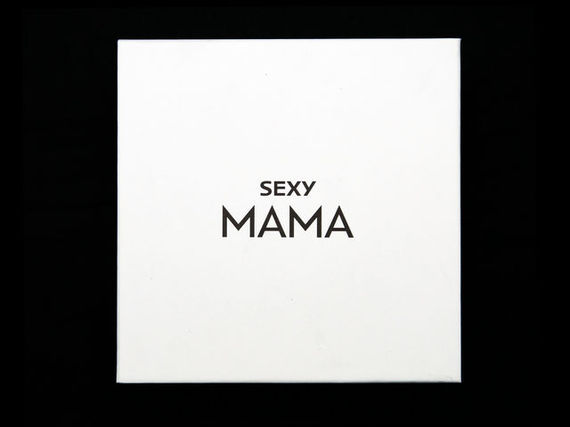 Mama Shelter may be one of the coolest hotels out there - modern and lively, colourful and sexy. While there are locations in six cities around the world, the Lyon, France, location is one of a kind. An in-room iMac offers free movies on demand as well as access to AirPlay, Skype and a video or photo booth - perfect, since guestrooms include fun, cartoon masks of characters from Batman to Tweety Bird. Also setting this hotel apart is the "Sexy Mama Box." The box costs €39 (CA $55) and contains two sexy dice games, a feather duster, three condoms, foam lubricant, a vibrating ring and massage oil. You can order the box on the hotel's website, as well as in display cases at reception (confirm prior to your stay, as they are popular).
Hotel Pelirocco, Brighton, England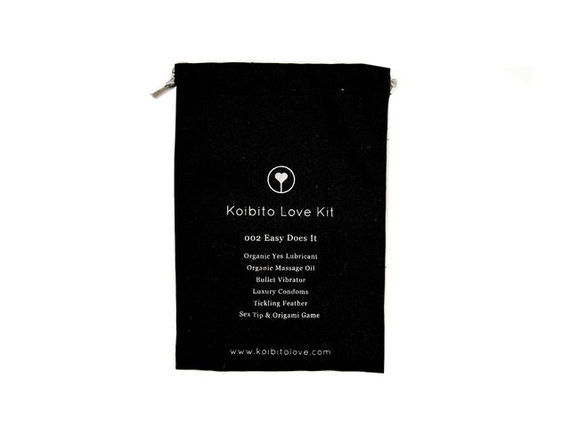 Hotel Pelirocco - "England's most rock 'n' roll hotel" - is a boutique accommodation with a sexy twist. Close to the seafront and within walking distance to the town's centre, this Brighton, England, hotel is a great jumping off point for exploring the city. But it's also an entertaining destination in its own right. Every aspect of a stay, from the rich colours and textures of the 19 individually themed rooms to in-room massages and boudoir photo shoot opportunities, exudes sex appeal. So too does the range of available intimacy kits. Plural. Hotel Pelirocco offers a menu of options from Koibito. The six "love hampers" range in price from £25 - £250 (CA $41 - $408) and are all named after songs. Think "Like a Virgin," "Sexy MF" and "Slave to Love" among others. Pictured is the "Easy Does It," which includes massage oil, lubricant, a mini vibrator, condoms, a feather tickler and a sexy origami game and costs £24 (CA $39.25).
To get the inside scoop on 10 more sexy amenity kits, go here.
Follow HuffPost Canada Blogs on Facebook