Studying abroad is a popular way for students to combine education and travel. What better travel adventure is there than immersing yourself as a student in a destination that captures your imagination? There are many popular study abroad destinations that each offer something different in terms of culture, pace and education. And the best part is, once you find yourself in a particular destination, you're also within easy reach of other travel opportunities, even if you're travelling on a student budget.
This guide from Cheapflights.ca will help you take advantage of studying abroad, with advice on where to travel for a fun break from your study city.
Studying in: London, England
Get away to: Amsterdam, Netherlands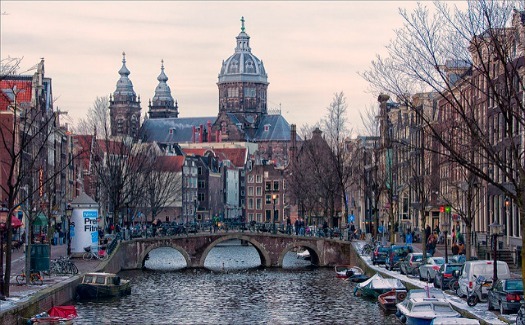 Image: Bert Kaufmann, Amsterdam sunset via Flickr CC BY-SA 2.0
London is one of the most popular spots to study abroad for a number of reasons. There are 43 universities located within the city's limits, so finding a place to study and a program that suits your needs shouldn't be too hard. Not to mention, London is filled with more than enough things to see and do (from museums to massive parks to galleries) to keep you plenty busy outside of class time. However, the time will come when you need a change of scenery, and, fortunately, the city of Amsterdam is just a quick one-hour flight away.
Why go? Amsterdam is small enough to explore over a weekend, and the relaxed pace could be just what you need after spending time in busy London. Wander the canals or, better yet, hop on a bike and explore some of Amsterdam's eclectic neighbourhoods, like the narrow streets of Jordaan or the art-filled Museumplein, where you'll find the Van Gogh Museum.
Studying in: Edinburgh, Scotland
Get away to: Brussels, Belgium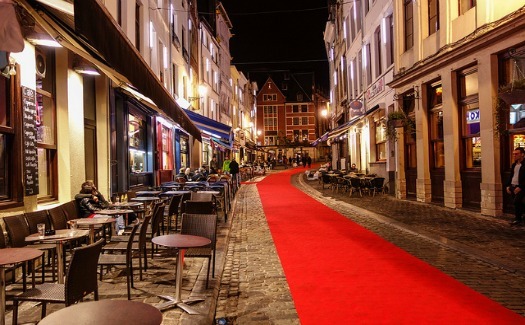 Image: Nan Palmero, Brussels via Flickr CC BY 2.0
Edinburgh might not come close to London in terms of size, but there are still many top-rated universities in the Scottish capital, making it a good option for studying abroad. The easily walkable city is rich with history and culture and offers a unique blend of ancient sites with modern amenities and attractions. It's also an easy 90-minute flight away from Brussels, another European capital with its own line-up of treats. If a love of history attracted you to Scotland in the first place, there's more where that came from in Brussels. However, there's plenty that sets the city apart from Edinburgh too. Cutting-edge museums, exciting nightlife, plenty of green space, outdoor markets and amazing shopping are just a few reasons to visit. Oh, and of course, there's the chocolate. Remember to stock up on the chocolate.
Studying in: Barcelona, Spain
Get away to: Lyon, France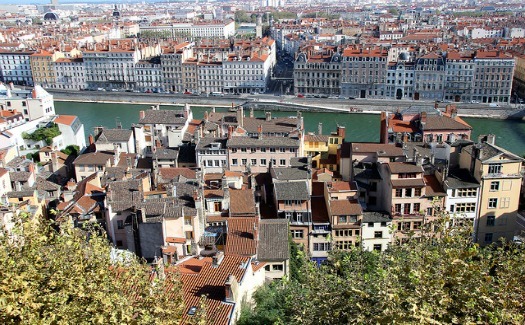 Image: Matthias Haas, Lyon, France via Flickr CC BY-SA 2.0
Studying abroad in Barcelona means having access to golden sand beaches, fresh seafood, more than 60 city parks and the opportunity to soak up the laid-back Spanish lifestyle. Numerous universities, including the University of Barcelona and Polytechnic University of Catalonia (Barcelona Tech), offer many education options.
When you have some free time, switch things up with a quick trip to the lovely city of Lyon, France. The third largest city in the country, Lyon was recently voted "Europe's Leading City Break Destination" at the 2016 World Travel Awards. It's only about an hour flight, or just under five hours by high-speed train, from Barcelona. Lyon oozes charm and is home to 2,000 years of history. It's also the birthplace of cinema and the second largest Renaissance city after Venice. When you get hungry, fret not - Lyon is a foodie paradise (similar to Barcelona in that respect) and is known as one of the great culinary capitals of the world.
Studying in: Paris, France
Get away to: Prague, Czech Republic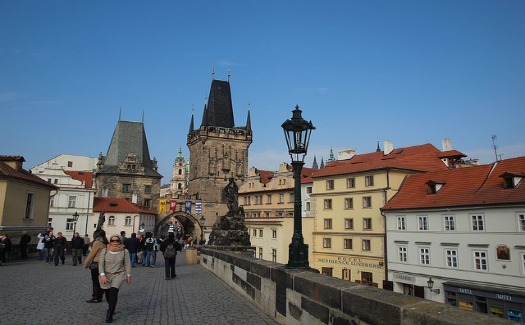 Image: Alejandro, Prague, Czech Republic via Flickr CC BY 2.0
The City of Light is one of those destinations that ends up on plenty of bucket lists - with good reason. Art, history, shopping, food (oh, the food) and café culture are just the tip of the travel iceberg. In terms of studying, there are a number of schools to choose from, including prestigious universities like the Sorbonne and SciencesPo.
If you find yourself studying abroad in Paris, a good getaway is Prague, a quick hour and 40-minute flight away. You'll see some similarities between the two cities, but might find Prague a bit more laid back and manageable to explore. Prague is also known to be cheaper than Paris, especially when it comes to beer, something the city, with its 28 breweries, is famous for. In addition, Prague offers stunning architecture in a variety of styles (from Gothic to Art Nouveau), meandering cobblestone streets made for aimless wandering, the beautiful Vltava River and numerous parks and gardens to explore.
Studying in: Melbourne, Australia
Get away to: Auckland, New Zealand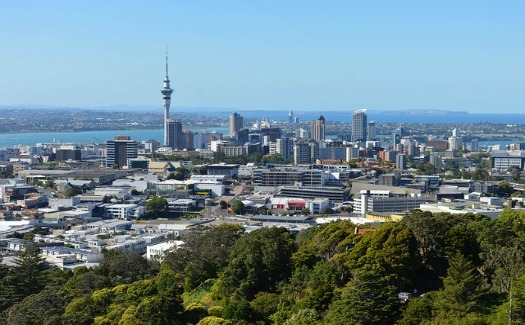 Image: Francisco Anzola, Auckland via Flickr CC BY 2.0
Several universities in Melbourne make this culturally rich city a popular study abroad destination. Any time not spent hitting the books may well go to exploring the city's many laneways, which are filled with a plethora of funky street art, cool cafés, bars and boutiques. And that's just scratching Melbourne's surface. But if you want to hop on a plane and do some more travelling, why not add Auckland, New Zealand, to your list? A three-and-a-half-hour flight puts a new country stamp in your passport and lands you in close proximity to wineries, scenic hiking spots, beautiful beaches, volcanoes and loads of opportunities for getting your adrenaline pumping with activities like bungee jumping, skydiving and canyoning.
Studying in: Beijing, China
Get away to: Seoul, Korea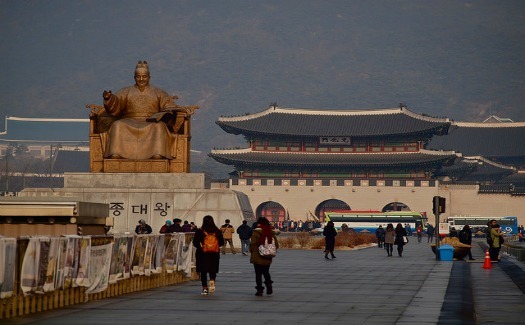 Image: Alejandro, Seoul, Korea via Flickr CC BY 2.0
Whether your studies lean more towards the Chinese language, Asian studies, history, business economics or something in between, there's likely a program suited to you in Beijing, a city that has become a huge hub for international students. The massive city is filled with seemingly endless historical and cultural attractions to keep students busy. When it's time to travel, hop on a two-hour flight to Seoul, South Korea, where you can take a break from some of the hectic buzz of busy Beijing. Seoul has a lot to offer, including temples, museums for every interest (from history to traditional Korean art to kimchi), the world's largest indoor theme park and a 24-hour culture to keep you on-the-go and exploring any time of day or night.
To learn about some other weekend trips for students studying abroad, go here.
Follow HuffPost Canada Blogs on Facebook