martin-dm via Getty Images
Summer is prime time for travel, and people across Canada are busy making vacation plans and trying to figure out the best destination for an unforgettable trip. One important factor for many Canadians when it comes to deciding where to go is cost. Knowing cheap flights are available is one thing, but it's even better knowing exactly where your best options are for a budget-friendly flight. That's where we come in. Cheapflights.ca has done the legwork, digging into our data to find out where airfares are down (or downright affordable) this summer, and there are some sweet deals to be found.
Read on to discover the destinations where you should go while the airfares are low.
Faro, Portugal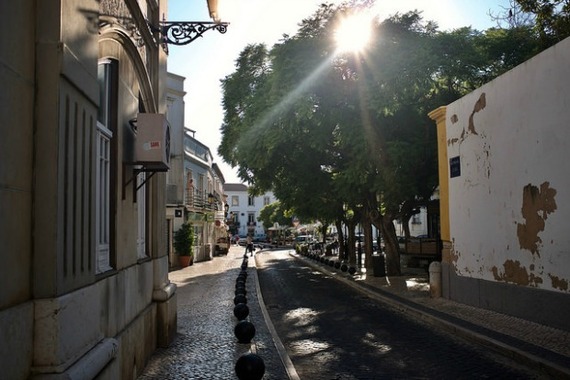 Image: Aleksandr Zykov, Faro via Flickr CC BY-SA 2.0
If you've ever dreamed of travelling to Portugal, this summer might be the best time to do it, as airfares are down nearly 24 per cent from last year, with an average flight costing $805 roundtrip. The capital of Portugal's Algarve region, Faro is a beautiful spot to base yourself for a vacation, with nearby beaches, a picturesque old town and many outdoor cafés made for long afternoons relaxing with a glass of local wine. This quieter town is also the perfect jumping off point for accessing some of the Algarve's other seaside gems - like Albufeira, Benagil and popular Lagos - all of which are a quick train ride away.
Beijing, China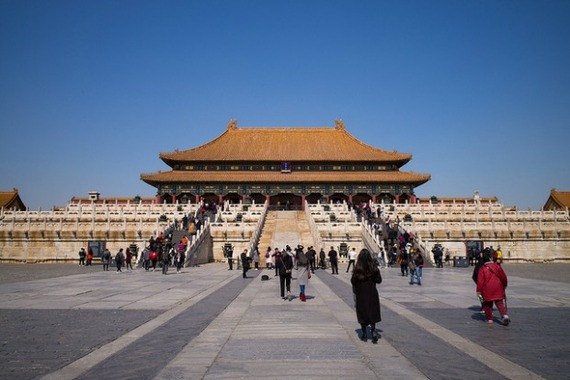 Image: Roman Boed, Forbidden City, Beijing via Flickr CC BY 2.0
Cross the Great Wall of China off your travel bucket list with a summer trip to attraction-packed Beijing. Flights are averaging $1,050 roundtrip, which is down almost 14 per cent from last year. In addition to the imposing must-see that is the Great Wall, Beijing is home to ornate temples, leafy parks, grand palaces, bustling markets filled with locals and tourists alike, and historic hutongs (traditional neighbourhoods laid out among narrow, winding alleyways).
San Juan, Puerto Rico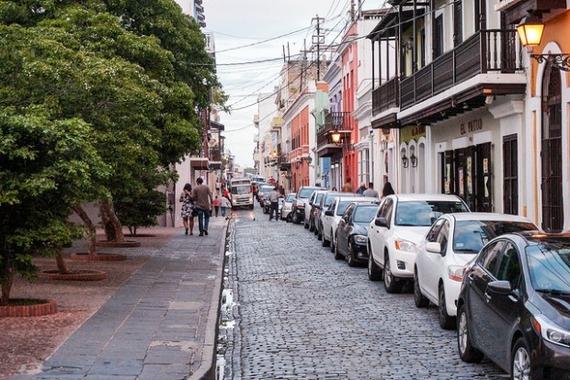 Image: chaosplay.com, Old San Juan, Puerto Rico via Flickr CC BY 2.0
The colourful capital of Puerto Rico is a destination well worth visiting any time of year, but this summer flights are averaging a wallet-friendly $435 roundtrip, down almost 10 per cent from last year. Just a short three-hour flight from many major North American cities, San Juan boasts beautiful beaches, historic forts, amazing food and a laid-back vibe perfect for days of leisurely exploring. You may find yourself never wanting to leave charming Old San Juan, with its pastel-hued homes and charming cobblestone streets. However, the beaches, rainforest and warm Caribbean Sea will give you plenty of reason to explore the rest of the island.
Phuket, Thailand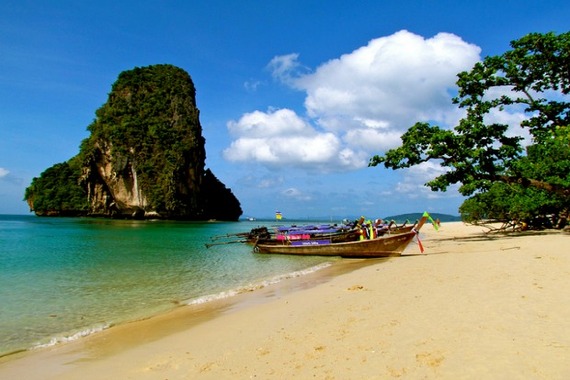 Image: Jeff Gunn, Phuket, Thailand via Flickr CC BY 2.0
Beaches on the brain? Spend some time this summer soaking up the sun in Phuket, home to some of the most beautiful stretches of golden sand in Thailand. Still need some incentive? The average cost of a roundtrip flight this summer is $1,370, down just over eight per cent from last year. When you're not beach-hopping, check out what's going on under the sea with a diving or snorkelling trip, souvenir shop in Phuket Town, take in a Thai boxing (muay Thai) match, visit some nearby temples or relax with a cold beer at one of the many bars you'll find all over the island.
San Jose, Costa Rica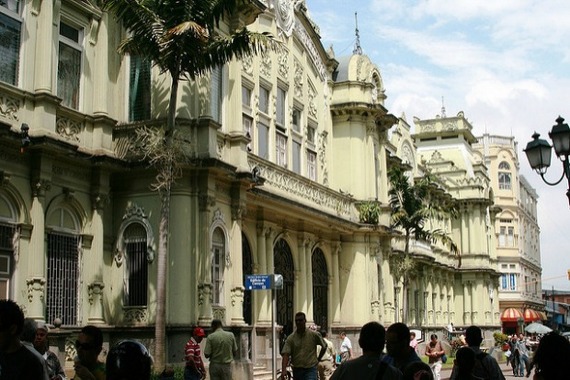 Image: Carlos Adampol Galindo, San José, Costa Rica via Flickr CC BY-SA 2.0
A summer vacation in Costa Rica is never a bad idea, especially when the average cost of a roundtrip flight is just $540, down over seven per cent from last year. As Costa Rica's capital and largest city, San Jose is home to historic neighbourhoods, museums, parks and restaurants. The city makes for a good jumping off point for anyone interested in visiting some of Costa Rica's best beaches or national parks.
Ho Chi Minh City, Vietnam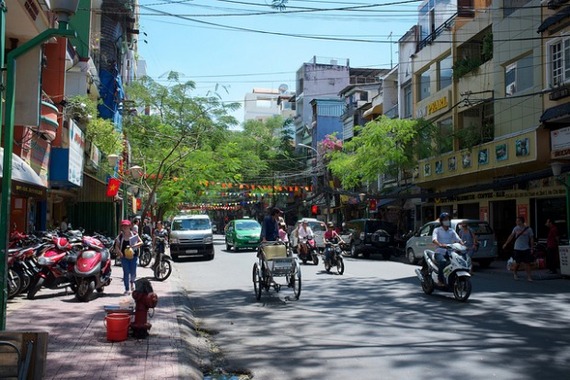 Image: Aleksandr Zykov, Ho Chi Minh City via Flickr CC BY-SA 2.0
Energetic, bustling and culturally-rich, Ho Chi Minh City is a destination that grabs you as soon as you set foot on its busy streets. But for every crowded corner filled with food stalls and chit-chatting locals or photo-snapping tourists, you'll find a secluded alley to explore or a quiet café to spend some time refuelling. Whether you're looking to bargain your way through the city's markets or to search for the best steaming bowl of pho (and you'll have plenty of contenders), this summer is a great time to go. Flight costs are down just over seven per cent from last year, with airfare averaging $1,275 roundtrip.
Singapore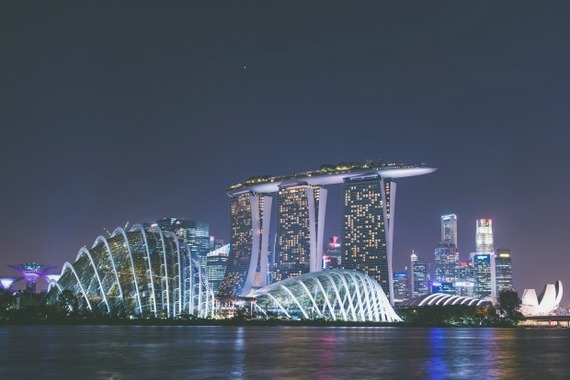 Photo credit: Sven Scheuermeier
Singapore may have a reputation for being expensive, but flying there doesn't have to be, especially this summer when airfare is down seven per cent and a flight to the stunning city-state is averaging $1,150 roundtrip. Once you're there, there's so much to see and do, your only concern will be deciding what to add to your itinerary. Some highlights include walking through the tranquil (and free) Singapore Botanic Garden, filling up on Indian food in bustling Little India, shopping your way along Orchard Road or winding your way through colourful Chinatown.
Manchester, England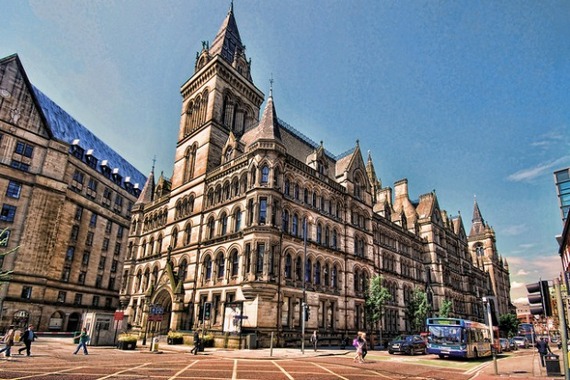 Image: Stephen,Manchester Old Town Hall via Flickr CC BY 2.0
London might get the bulk of the travel attention when it comes to visiting England, but don't discount Manchester, a city well worth visiting. And this summer is a good time to go, with average roundtrip airfares sitting at $920 (not to mention the added buying power of the Canadian dollar in the UK these days). Head here to lose yourself among the city's many museums (like the interesting People's History Museum or the National Football Museum) and impressive art galleries, as well as a whole host of great restaurants and bars. You're also going to want to try and take in a Manchester FC game, souvenir shop, fill up on street food at Levenshulme Market and spend some time walking along the Rochdale Canal.
Continue reading here to learn about more value destinations for this summer.
Follow HuffPost Canada Blogs on Facebook