When travelling, fine print is everywhere. From booking a flight to reserving a hotel room to signing for insurance, there are plenty of paragraphs of tiny text that few travellers take the time to read, let alone understand. But sometimes it can pay to know what's said in the little lines. You can save yourself money, know when you might be charged extra or even find ways to have money returned to you.
But let's face it, you're not about to start reading all those long lines of little text. That's where Cheapflights.ca comes in. We've sorted through the paragraphs and PDFs to help you understand what your rights are and what you might need to know to save time, money and sometimes sanity.
Credit card fine print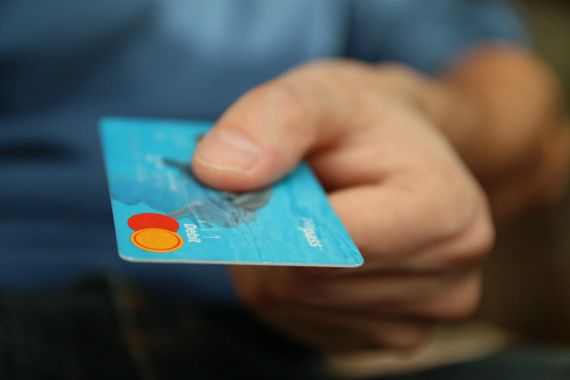 Know the perks of your card: There are more than 75 travel rewards cards available to Canadians, but not all cards are created equal. What might appeal to you in credit card perks will depend on what type of traveller you are.
Do you spend your money on dining and entertainment? Then the Scotiabank Gold American Express card -- with its four points for every dollar spent on gas, groceries, dining and entertainment - might be for you. Are you a business traveller looking to lounge before your flight? You might be interested in the BMO World Elite MasterCard, which grants holders access to Priority Pass lounges. Got a big trip coming up quick? With the Capital One Aspire Travel World Elite Mastercard, you get 40,000 bonus reward miles when you spend $1,000 in the first three months of opening your card.
Either way, knowing which benefits you're looking for, as well as which spending habit you might be able to monetize, can pay off in the form of travel points.
Travel Insurance Fine Print
Plan ahead: Almost all travel insurance policies require that you purchase insurance while you're still in your home country, so be sure to have your coverage booked before you head out on your trip.
Know when you're already covered: Have one of the credit cards mentioned above? Your card might already have insurance that will cover your health and travel expenses should things go wrong. The Capital One Aspire card includes travel emergency medical insurance and trip cancellation insurance, so cardholders can save on buying extra coverage. Some cards like the American Express Air Miles Credit Card even offer coverage for domestic trips outside of your home province.
Fine print while travelling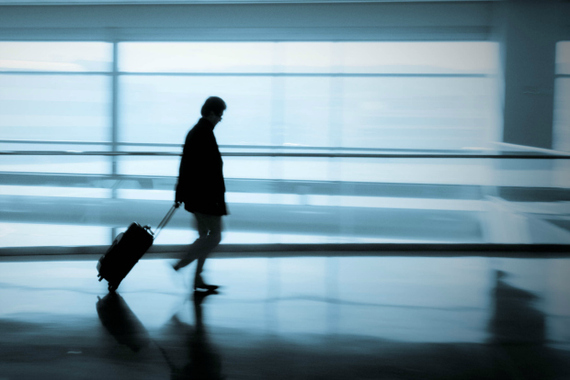 Image: David Wan, Traveler via Flickr CC BY 2.0
Accommodation costs: If you've ever stayed in a hotel with a mini-bar, it's safe to say you're familiar with the idea of getting charged for the bag of chips or mini bottle of wine awaiting you in your room. But, in some cases, you may be surprised by what is not included in the cost of your room. Be sure to check before booking whether or not hotel and hostel extras like breakfast, towels and luggage storage are included in your price or are available at an extra cost, so that you can plan and pack accordingly. Also be aware that leaving your room or home stay in an extremely messy state or lost keys can sometimes incur extra cleaning charges or loss of security deposit.
Data plans: If you're travelling abroad with a phone, be sure to turn off your cellular data or stick within your allotted minutes and data limits to avoid surplus roaming and usage charges. Download offline maps, sync music to your phone and be vigilant about Wi-Fi in order to avoid running into these costly traps.
Travel bookings and reservations
Not checking in early enough: Passengers must meet the airline's check-in deadline by checking in with the airline within the airline's stated times. Some airlines require passengers to be at the ticket or baggage counter by a certain time while others require passengers to get to the boarding area by the stated time. Some airlines require that time deadlines at both the ticket or baggage counter and boarding area be met.
Missing or skipping one of your flights: If you are holding confirmed reservations that you can't or don't plan to use, contact the airline. If you don't, the airline will cancel all onward or return reservations on your trip. Similarly, if you've booked multi-city travel and only plan on using a portion of your trip, be prepared to forfeit all onward and returning trips booked as part of the same reservation.
Seeking compensation
For lost luggage: If your bag is declared permanently lost, you will have to submit a claim, generally within a few days or weeks of the luggage being lost. Airlines don't automatically pay the full amount of every claim they receive. Be sure to double (and triple) check with the airline that all claims forms have been submitted because missing the deadline for filing it could invalidate your claim altogether. Once you settle your claim with the airline, the airline may offer you a cash payment or free tickets on future flights. If you opt for the travel voucher, be sure to confirm any restrictions, such as blackout dates, destinations and voucher expiration.
For a flight delay: Generally speaking, there is no legislation (yet) for Canadian travellers that offers entitlements based on delayed flights. On a case by case and airline by airline basis, there are a few ways the airlines try to compensate passengers for delayed flights. They range from free reservation changes for delays of two or more hours on Air Canada to travel vouchers for delays over 12 hours. If you do find your flight delayed for any significant period of time, many airlines will also offer meal vouchers.
Making a claim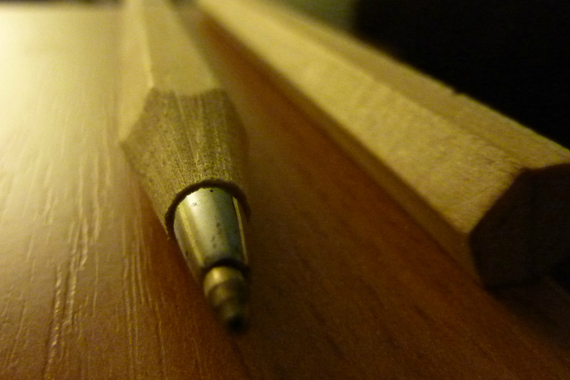 Image: Sean MacEntee, pens via Flickr CC BY 2.0
Keep the paperwork: Receipts, invoices, emails or any written documentation of the event will be necessary to offer as proof of what went wrong as it was going wrong, and what financial charges you may have incurred.
Contact the government: If you have filed a complaint, and either not heard from the company or been denied compensation but still feel entitled to some form of settlement -- or if you want to take steps to make sure your experience is not repeated for other customers -- you can file a complaint with government bodies. The Canadian Transportation Agency allows travellers with air travel complaints to submit a complaint online. Some other government bodies, like the Travel Industry Council of Ontario, also allow travellers to file formal complaints, so be sure to do your research to find out who you can reach out to.
There are plenty more opportunities hiding in the legalese for savvy travellers to save money, avoid charges or make sure they get any refunds or compensation they are due. Learn about more ways it pays to read the fine print here.
Follow HuffPost Canada Blogs on Facebook