Chris Jackson via Getty Images
In case you hadn't heard, this week Canada is playing host to the youngest brood of British royals, The Duke and Duchess of Cambridge and their children, 3-year-old Prince George and 16-month-old Princess Charlotte.
For Will and Kate's second royal tour in Canada, which began on Sept. 24 and will run through Oct. 1, the focus of their itinerary will be on the western half of the country. For their last visit in the summer of 2011 -- a more romantic Canadian trip for the newlywed couple, long before babies Georgie and Charlotte came along -- the royal couple's official itinerary kept them mostly in Eastern Canada. For this visit, the royal family will visit British Columbia and the Yukon territory, rounding out the provinces and territories they missed last time around.
One of the perks of being a royal -- in addition to the celebrity status, fancy clothes and general global adoration - is that Will and Kate, and increasingly George and Charlotte, get to travel all around the world meeting with their international constituency and foreign friends.
In 2014, the royals made their first official visits to both the United States and New Zealand, which caused searches for travel to New Zealand by Brits to more than double on the family's first day of their tour. It's no surprise, then, that in the first days of the royal quartet's visit to Canada, flight searches to The Great White North made by our cousins in the United Kingdom increased by more than 40 per cent on Cheapflights. And here we thought Brexit would have things working the other way around.
Whether you're a lucky royal or a humble Canuck like the rest of us, you can take a cue from the family's well-planned itinerary when it comes to your own travels. From making a point to experience local fare, to hitting both major cities and spots further off the beaten path, Will and Kate (or probably their well-equipped administrative staff) know how to plan a trip right.
Here are nine ways you can take the royal approach next time you're heading on holiday.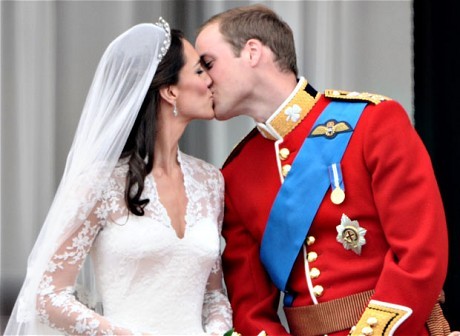 the Royal Kiss by Whitney via Flickr CB BY 2.0
See a new side of an old favourite
It's no surprise The Duke and Duchess wanted to make a return trip to Canada, as they enjoyed themselves so much the first time. But like any seasoned travellers, Will and Kate decided to take a new look at a country they've already been to.
If you love a country enough to want to make a return trip, but your traveller's remorse is chiding you for double dipping in the same city when there's a whole big world to explore, strike a balance of the new and familiar by visiting a new city or region of a country you've already been to. Within countries as large as Canada, the United States and Australia, geographical differences in scenery, culture and way of life make return visitors feel like they're in uncharted territory. And within smaller countries with rich and long-lived histories and cultures, even a short geographical distance can create a vastly different architecture, local cuisine and art scene. The royals knew what they were doing when they planned their visit, which includes many of Canada's top trending destinations, so do a bit of research to find some up-and-coming areas to hit before you go.
Let the locals be your guide
Okay, so maybe you won't be greeted with open arms by thousands of flag-waving fans as you disembark from your flight, as the royal family was. But you should still make use of the fact that no one knows a place like the people who grew up there, and often no one is more proud and ready to show it off to interested visitors. Not sure how to get to that museum you're trying to find? Ask a local. Can't figure out how much money all those weird sized coins in your pocket add up to? Ask a local. Want a great place to sample local fare? Ask a local and see the side of a city that most tourists might miss out on with their noses stuck deep in guide books and eyes glued to smartphone screens.
Visit a mix big cities and off-the-beaten-track spots
They might have started out in Victoria and Vancouver, but the Duke and Duchess are also getting out into areas of Canada that are often overlooked by tourists, including Whitehorse and Carcross in the Yukon.
While big cities might have the colourful nightlife, renowned museums and impressive architecture, the less populous and less touristy areas of a country offer visitors a unique view of daily life in a foreign place, without the air of inauthenticity that can sometimes accompany popular tourist experiences in larger cities. Rent a car or take a train or bus out to the countryside to gain a more well-rounded experience, and balance out the fast pace of city life with a more low-key, relaxed vibe.
Find nature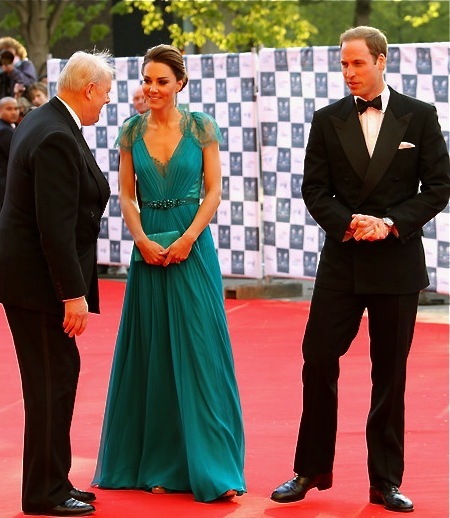 Prince William and Duchess of Cambridge at Olympic Gala to Mark Countdown of Olympics by Jennifer Su via Flickr CC BY 2.0
Sure, a big part of the anticipation of the royal visit is to see what Kate Middleton is going to wear at the couple's many events (did you guys see that emerald green Dolce & Gabbana dress she wore in Kelowna?), but it's not all red carpets and five star dinners for the royals. Kate and Will also have time set aside to get out into Canada's abundant and wild outdoors. Their itinerary includes a visit to the Great Bear Rainforest and a canoe trip in Haida Gwaii. Hiking, walking and other excursions into the great outdoors will add to your trip and bring some exercise back into your possibly indulgent "it's vacation, treat yo' self" lifestyle, all at a relatively low cost.
Research a local cause
It's a lucky thing to get to travel, and often it leaves us with a sense of gratitude. So what better time to give back and give thanks than while travelling? Kate and Will agree. That's why they set aside time in their trip to visit the Immigrant Services Society of British Columbia, which provides settlement, education and employment services to over 25,000 immigrants and refugees annually. The royal couple will also be closing out their trip with a visit to The Cridge Centre for the Family and the Kelty Mental Health Resources Centre, both in Victoria.
Voluntourism has been an increasingly popular way for travellers to not only travel on the cheap but to also connect with a community in a way that tourists often miss out on. Visit websites like www.wwoof.net, which offers volunteer work exchange opportunities on organic farms around the world, and other local tourism and volunteering websites to find out how you can contribute to a foreign community while you travel.
Experience a new culture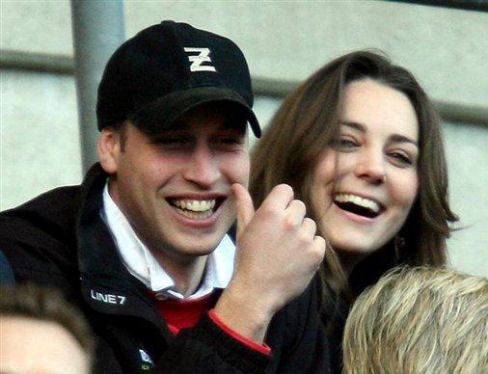 prince_william_kate_middleton by nothingtoomuch via Flickr CC BY 2.0.
Local cultures often exist in their most authentic state in the less trodden paths a country has to offer. Will and Kate know that, which is why they're taking advantage of their time in the Yukon to visit with members of the First Nation, participating in celebrations honouring aboriginal students and artists, experiencing highlights of the Yukon's cultural diversity through music and dance, and gaining appreciation for native art and rituals like totem poles and elder blessings. In many countries, native culture offers an unexplored opportunity to experience a way of life completely unique to that country, so do yourself a favour and seek out these opportunities to experience a culture within a culture.
Leave room for adventure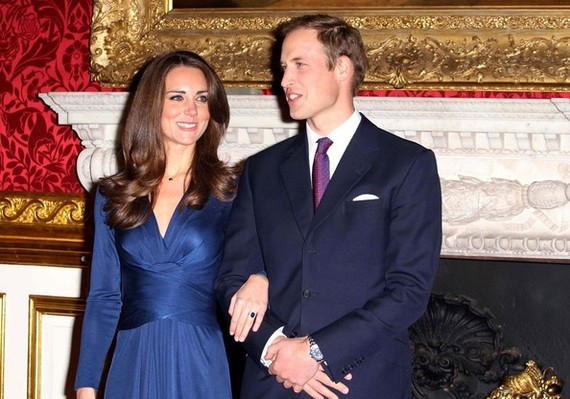 Royal-wedding-Prince-William-to-marry-Kate_middleton-2 by Charles LeBlanc via Flickr CC BY-SA 2.0.
It's hard to picture the well-groomed royals taking part in a mountain biking demonstration, getting their fingers wet on a canoe trip or coming in hot on a seaplane landing, but that's what you do on vacation, you leave a little room for the kinds of things you don't find yourself doing at home. Take a walk on the wild side while you travel. Maybe that means bungee jumping in South Africa, or sandboarding down a volcano in Nicaragua or paragliding over the Great Barrier Reef. You jumped on a plane to chase some new experiences, so why not crank it up a notch and jump out of the plane instead?
Seek out festivals of all kinds
While in Whitehorse, Will and Kate will stop by the Youth Art Festival to see highlights of the Yukon's best young talent on display. Whether they showcase art, music, food, wine or something else, festivals are a great way for visitors to mix and mingle with proud locals while experiencing the very best of their destination. While there are great and well-known international festivals - think Carnival in Rio de Janeiro or Mardi Gras in New Orleans - local or regional festivals can add some of that off-the-beaten-path charm missing in the larger celebrations. Seek out local municipal calendars of events to get a clue as to what will be going on in your destination, no matter its size.
Take some time to yourself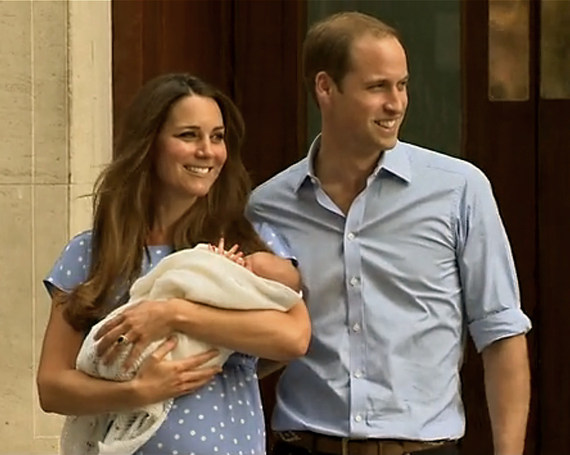 Duke, Duchess, and Prince of Cambridge by Global Panorama via Flickr CC BY-SA 2.0.
Whether you're travelling with family, a group of friends or solo, take time to yourself (or with your partner away from the big group) and add some calm to a potentially overwhelming social situation. It can be exhausting trying to figure out where to go, what to do and where to eat if you're travelling in a pack. Even more so if you're travelling with kids. Take a cue from Will and Kate - who will be parting from George and Charlotte for a short time as they venture North into the Yukon - and take some time for yourself. It's no fun returning from a trip exhausted, wishing you had another vacation to actually relax. Even if it's just a meal, a walk or a short excursion away, it can recharge your mental batteries and leave you better prepared for the next adventure.
Follow HuffPost Canada Blogs on Facebook