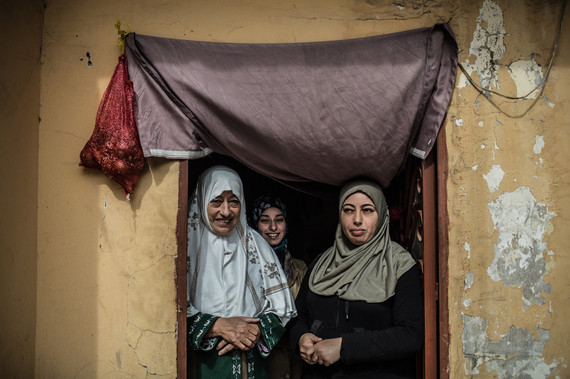 Zahia, Sarah and Hanadi fled the Palestinian refugee camp of Yarmouk in Damascus. They now live in the Beddawi refugee camp in Tripoli. Photo: Pablo Tosco/Oxfam
Written by Melanie Gallant, Oxfam Canada Media Officer
At this time last year I was visiting informal Syrian refugee settlements in Lebanon's Bekaa Valley. Now, as I begin watching beautiful fall colours appear on Ottawa trees, I am reminded that refugees in those settlements will begin worrying about surviving yet another winter in cold makeshift tents.
Although I missed being with my own family for Thanksgiving, I will forever be thankful for the many moments when women who had lost everything shared what little they had with me. Little cups of sugary coffee in hand, we sat in circles on tarp floors and they opened up their lives and hearts to me, sharing painful, yet hopeful stories about life as a refugee.
I am proud to see Canada's leadership in welcoming tens of thousands of Syrian refugees and hope that we inspire other rich nations to open their doors.
A whole year has passed since then, and with the failure of yet another ceasefire in Syria, I know that life for these women will not be getting any easier.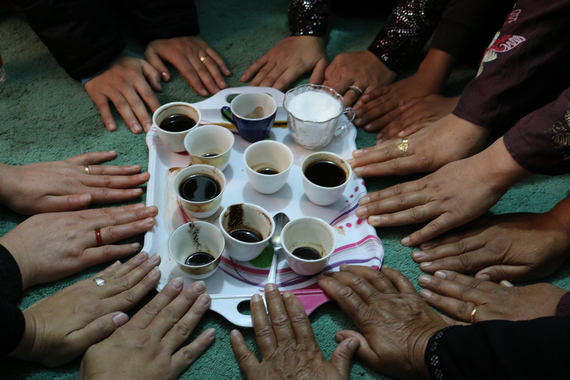 Syrian women in Lebanon talk of life and the challenges they face living as refugees. Photo: Melanie Gallant/Oxfam
The UN and Obama summits on refugees and migration that took place earlier this week in New York could not have come at a more crucial time. The United Nations High Commissioner for Refugees (UNHCR) has reported that 65 million people have fled their homes because of conflict, persecution and violence; the highest level since records began.
I am proud to see Canada's leadership in welcoming tens of thousands of Syrian refugees and hope that we inspire other rich nations to open their doors. I also welcome the increase in humanitarian aid announced by Prime Minister Trudeau this week.
But resettlement and money alone will not resolve this crisis.
Women and girls fleeing conflict, crisis and natural disasters face specific threats -- including human trafficking, exploitation and sexual violence. These risks are often made even worse by others factors like age, race or disabilities.
The global refugee crisis, which has so many negative impacts on the rights of women and girls, needs a feminist solution.
Unfortunately, recent studies have shown that refugee programs in Turkey, Jordan, Lebanon, Greece and the Balkans are failing to prevent and respond to violence against women and girls, and that access to sexual and reproductive health services for displaced women are below minimum standards or in many cases, non-existent.
Despite these challenges, displaced women are forming organizations that work tirelessly to support aid delivery and protection efforts, such as establishing safe spaces for women and children.
Last week I met Muzna Dureid, a Syrian human rights activist who is in Ottawa as part of The Nobel Women's Initiative sister-to-sister mentorship program.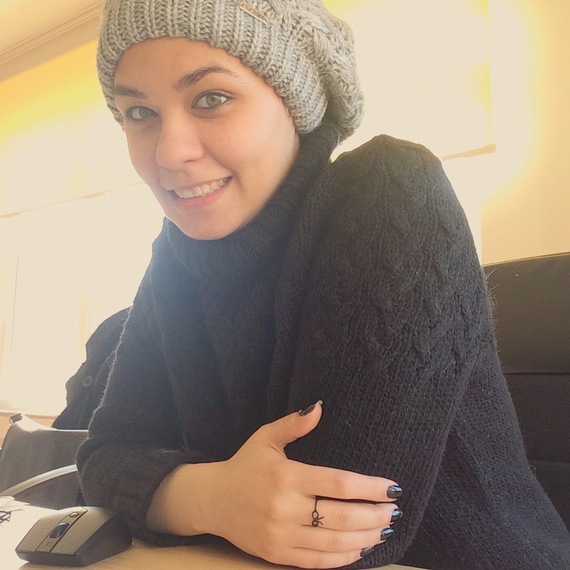 Muzna Dureid is a Syrian human rights activists who works with women and girl refugees inside Syria and in neighboring countries.
She works as a Project Coordinator for the Badael Foundation, an organization committed to the development and strengthening of civil society groups in Syria. Muzna, who fled her home just south of Damascus after several members of her family disappeared, is channeling all her energies into ending child marriages and ensuring that perpetrators of violence against women and girl refugees are held to account.
I asked her what she thought about the summits.
"I hope that world leaders will think of the challenges faced by women and girl refugees at their meetings in New York City," she said. "All refugees have a difficult life, but for women it is even harder. Many girls are forced to get married when they are very young, and there are a lot of problems with violence and people taking advantage of women when they are in bad situations."
Oxfam has witnessed and supported the resourcefulness, resilience and courage of women like Muzna who work on the frontlines of humanitarian responses. They are a key part of the solutions to a growing global displacement crisis. Yet in many ways they remain voiceless, marginalized and their efforts often receive little support or recognition from donors and policymakers.
We are still waiting to see what Canada's commitment to putting women's rights at the heart of our international assistance will deliver.
"I am happy that people are talking about the problems of refugees, and what I would say to leaders is: You need to support us, because we are the ones who know the situation and can work with those who need the most support, like women and girls," said Muzna.
She added, "I want to believe that this will happen, but I worry that once again it is just words and women and local organizations will not really get more support."
I told Muzna that progress is being made. Canada for example, has pledged to take a feminist approach to international assistance and humanitarian responses. This would mean more support for local organizations like hers, and a higher percentage of aid dollars going specifically to programs that address the needs of women and girls.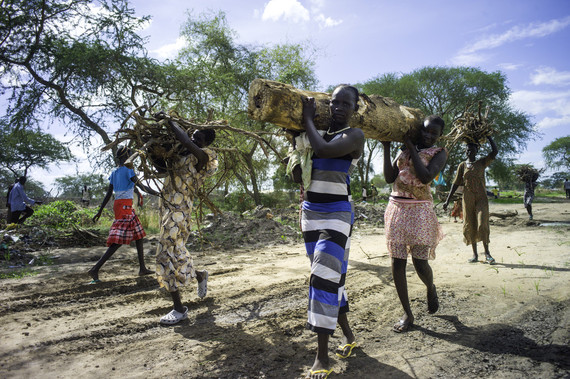 There are many crises in the world forcing people to flee their homes. In South Sudanese refugee camps, women are at high risk of sexual violence when they leave in search of wood to make fires to feed their families. Photo: Kieran Doherty/Oxfam
We are still waiting to see what Canada's commitment to putting women's rights at the heart of our international assistance will deliver. But I am hopeful for Muzna, for the many courageous women I met last year in Lebanon, and for all other women and girls forcibly displaced from their homes that Prime Minister Trudeau will seize future opportunities to move from words to concrete actions.
An important first step would be to ensure the meaningful participation of women in the negotiations for the Global Compacts. If women and girl's needs, challenges, insights and skills continue to be ignored, any attempts to solve the global refugee crisis are bound to fail. And we so urgently need them to succeed.
Melanie Gallant is Oxfam Canada's Media Relations Officer. Follow her on twitter @melgalla
Learn more about Oxfam's work in Syria and neighboring countries here.
Also on HuffPost: