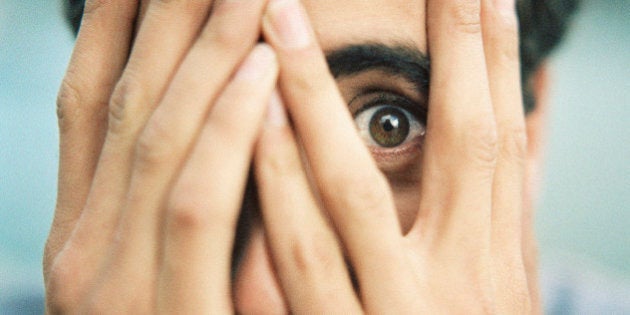 There's a certain sex appeal we tend to see in mainstream "entrepreneurship" and "innovation" success stories these days. We often hear about young people with beards and quirky glasses spending their days in a beautiful-if-gritty brick and beam co-working space in the urban core. Our "social innovation" heroes are often working on the toughest issues in the farthest reaches of the globe. We are in awe of how far they would go to make the world a better place. And there is nothing wrong with this incarnation of expertise.
But I find myself personally drawn to a different kind of social innovator. An innovator that is all-too-easy to overlook.
Innovators like Dave Baker. A used car salesman. A used car salesman on a mission to make Canada a more fair and equitable place. Go ahead and take a moment. Be skeptical. I won't judge you. It took me six months to overcome my initial aversion to the predominant narrative of auto sales. I was sure that there was a catch. There had to be a bait-and-switch somewhere along the way.
For the longest time, people were skeptical of Muhammad Yunus, too. Yunus was launched into the global spotlight after 25 years of work in Bangladesh leading a "microfinance" revolution. He was awarded the Nobel Peace Prize in 2006 for this work with Grameen Bank. By 2008 Yunus was #2 on Foreign Policy Magazine's prestigious list of "Global Thinkers" and in 2012 Fortune Magazine named him one of the "12 Greatest Entrepreneurs of Our Time." All of this -- for making a stand for the inherent creditworthiness of all people. He knew that good things would happen if you gave people a chance to succeed -- if structurally disadvantaged people could simply begin on a level playing field rather than starting five-feet-deep in a hole. Creating the tools and structures that would recognize credit as a human right was certainly not easy -- but the idea itself is pretty simple.
That simple concept from the other side of the planet -- a fair starting point -- is what compelled Dave Baker to get into the used car business at NewStart Canada. It's clear when you speak with Dave that he's a true believer. And the "A+ Rating" from the Better Business Bureau and their status as the first "B Corp Certified" car dealer on the planet doesn't hurt either. NewStart is the face of competent, on-the-ground micro-lending in Canada (beyond financing cars -- they also focus on small business loans). They are the leaders in "social finance" that no one is talking about...because used cars don't make anyone's hearts swell with emotion.
What NewStart does is inspired by Muhammad Yunus' model with Grameen in the developing world, but adapted to the realities of Canada. They seek to bank the people that mainstream financial institutions have ruled un-bankable. Dave has always seen NewStart as a "stepping stone to better credit" and ultimately, re-entry into more major financial institutions. They work with the obvious offenders -- those recovering from bankruptcy. But more often, un-bankable takes the shape of single moms, first time entrepreneurs, or new immigrants. They're folks (roughly 20% of the population) that may have messed up along the way, but they still need a car to get to work. And Dave refuses to allow "bad credit or no credit be a lifetime sentence."
This sentiment was especially resonant with the NewStart team over the holidays as they saw stories of refugee families arriving from Syria. "It's great to celebrate the arrival of these people that have been through so much, but it's important that we continue to support them well beyond the airport arrival stories." And however hardworking and worthy these refugee families may be -- "without an established Canadian credit history, new immigrants find it almost impossible to borrow money for the first time."
While NewStart hasn't worked with any of the first 10,000 refugees to land in Canada, they're looking forward to reaching out to help with "stepping stones" in the resettlement process over the next year.
So heres the deal -- NewStart offers up cash and credit counselling to help people live their lives on a (slightly more) level playing field. Dave considers Newstart is a "sustainable social program" because he's making a profit as he makes a difference. While Dave may have a good heart -- he also has happy investors. Over the past nine years Newstart has mobilized funding for used cars and small business loans in disadvantaged communities through more than 20,000 individual loans.
NewStart isn't one of the sexy new theories bouncing around "social finance" circles or "financial innovation" conferences. But it works. At scale. And should be celebrated.
Follow HuffPost Canada Blogs on Facebook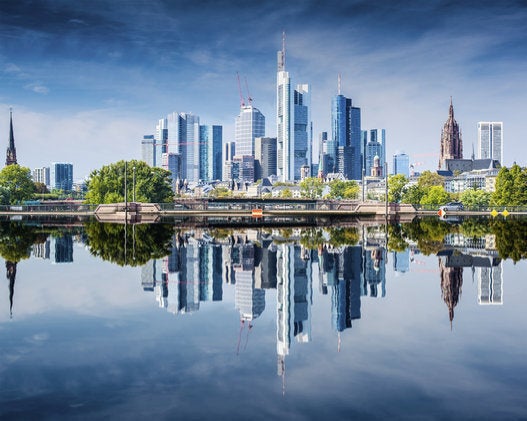 Best Countries To Do Business