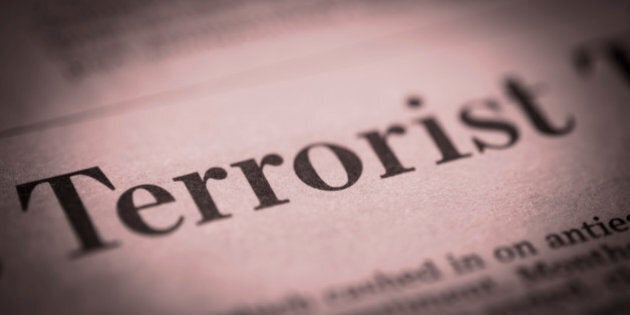 On October 30th, the National Post published a story about a terrorism report from the Canadian Network for Research on Terrorism, Security and Society (TSAS) commissioned by the federal government.
The story was a classic example of misleading coverage about the threat of terrorism in Canada.
The article starts off by noting that "[r]eligious extremism has become the top motive for Canadian terrorism, replacing environmentalism, according to an academic study prepared for Public Safety Canada." It goes on to cite the TSAS report out of context, asserting "[b]etween 2010 and 2015, 29 per cent of terrorist incidents were religiously motivated ... " and "[a]ll 'religious'" terrorism dating back to 2001 was "motivated by jihadist beliefs."
This story would lead readers to the inference that "jihadist" terrorism is the greatest terrorist-related threat facing Canadians today. I would note that neither the story nor the report define "jihadist" and that the term jihad and its anglicized adjective "jihadist" are not used in this context by the vast majority of Muslims, but that is another discussion.
The story goes on to note that the TSAS report "ranked supremacism as Canada's greatest extremist threat." This apparent contradiction is not explained or expanded on in the story. Instead it focuses on the "jihadist" threat at home and abroad.
What's true is violent extremism is a greater threat than terrorism in Canada today.
It is important to note that the TSAS report makes a distinction between terrorism and violent extremism. Violent extremism captures crimes motivated by extremist beliefs but that fall short of terrorism definitions.
For the first time between 2001 and 2015, violent extremism incidents surpassed terrorism incidents in Canada. In fact, violent extremist during this time period accounted for almost three times as many deaths, and lead to a higher rate of actual incidents as opposed to just threats or hoaxes, which are more likely with terrorism.
This is where the story is misleading. It states that "religious extremism" is the top motive for Canadian terrorism and then links it to "jihadist beliefs."
The story fails to accurately define and separate terms and apply them in a manner consistent with the facts and the findings of the TSAS report.
What's true is violent extremism is a greater threat than terrorism in Canada today. Furthermore, it is supremacist-motivated attacks that make up the majority of violent extremist incidents as the TSAS report articulates. Not surprisingly, supremacist-motivated attacks are hardly ever the focus of media stories.
Presumably a story about the "jihadist" threat sells more newspapers and potentially confirms flawed reader bias.
The TSAS report also asserts that on top of supremacist incidents being the greatest extremist threat in Canada, most incidents appear to be isolated and spontaneous assaults targeting ethnic and religious minorities. For example, the report notes that following the Paris attacks last year, four separate extremist incidents targeting Muslims occurred in Canada.
This confirms what the National Council of Canadian Muslims (NCCM) has noted on several occasions. After an international geopolitical incident purportedly linked to Muslims occurs, Muslims in Canada tend to be targeted. This is documented in an online hate incidents map maintained by NCCM.
Not only do Muslims face the general threat of terrorism faced by all Canadians, they are more at risk of facing violent extremism backlash. Part of which is fueled by peddling false narratives and fear mongering about "jihadist" threats.
On a more positive note, since the 1960s there are fewer incidents, fatalities and sustained terrorist campaigns than today. This is important to note because the media coverage around terrorism and the alleged "jihadist" threat is not proportional to the actual issue given historical context.
In the recent federal election, Canadians had the option of voting for a political platform campaigning on fear mongering about the "international jihadist threat." The issue of terrorism, while it exists, is not articulated with the appropriate proportionality to the threat actually faced by Canadians. Instead, it is relegated to dog-whistle politics about "jihadists"lurking on Canadian soil instead of the threat faced by Canadians and specifically faced by minorities targeted by supremacists.
This has to stop. The TSAS report recognizes that headlines are dominated by high-profile events, but goes on to aptly state that an understanding of terrorism requires context, going beyond isolated incidents and examining trends over time.
Canadians deserve better. The least media outlets can do is be accurate about the context, instead of serving as an echo chamber for fear and Islamophobic interpretations.
Abbas Kassam is a lawyer and a board member with the National Council of Canadian Muslims (NCCM). Follow him on Twitter @AKassam12
Follow HuffPost Canada Blogs on Facebook