1. Your body doesn't work like that.
Calories from Oreos and calories from chicken breast aren't metabolized the same way after you eat them, and therefore the calories absorbed differ between the two foods (and between all foods). Yes, the tracker does measure other things too, but its primary measurement is calories taken in. Technically, you can eat your 1400 calories a day in total crap, and the calorie tracker doesn't know any better because to it, a calorie is a calorie and it will still congratulate you for being within your calorie range. Too bad for you that your body knows better, and good luck trying to fool it. The whole thing is mostly a guessing game anyhow -- given that even the nutrition labels on foods are sometimes off up to 15 per cent in calories, how in the world does a person accurately record the calories of everything they eat - especially in restaurants, from unlabeled items, and dishes that other people make? A relaxing, fun meal with friends in a great restaurant can become riddled with angst because of the fear of going into the 'red' zone in the app. How fun is that?
2. You can lose your hunger cues.
Some people, upon learning that they have used up their calorie allowance for the day, are instantly fake-hungry. As in, psychologically, not physiologically, hungry because they know that food is off limits. It's the same when the tracker shows a few calories left at the end of the day: some of us would feel compelled to consume them, even if we weren't hungry. Hunger cues were given to us by nature for a reason. Calorie tracker apps have a bad way of messing with them.
3. Exercise doesn't erase a day of poor choices.
Some apps give you a 'net calories' figure, which are the calories left after the app subtracts the calories burned from all sorts of activities. These 'net calories' are the only ones that count towards your daily calorie total. I hate to say it, but that's the epitome of oversimplification. You can't eat a crap diet (or massive amounts of food in general) and then burn the calories off like that, it's just not the way things happen. If you don't believe me, look up 'gaining weight while training for a marathon'. At some point, you've got to stop eating so much, even if you're doing a crazy amount of activity.
4. Predictions made by calorie counting apps may cause you to want to chuck your phone at the wall.
How in the world does the app know what you're going to weigh in a month if you continue eating as you did that day? Does it know the inner workings of your metabolic rate? Does it have a crystal ball? Who knows, but some apps sure feel confident about predicting massive gain or loss of weight based on one day of eating, and those random predictions sure make some people feel anxious as hell. That's not healthy, that's totally faulty.
5. Constantly measuring and recording everything you eat can easily slip into obsessive behavior.
Eating smart does include knowing what you're putting in your mouth and understanding that some foods are more calorie dense than others, so I'm not in any way suggesting that people don't educate themselves about the food they eat and the situations and times and reasons, if you will, that they eat it. I am, however, against the long-term tracking of calories because it can become obsessive, especially if you have an obsessive-type personality. Don't get caught.
This all being said, some people love these apps and do well with them. I would say that if you think they're great, go ahead and use them. In my practice, however, I'm going to err on the side of safety and not recommend them, because I never know who will take them to the extreme. And extreme is very hard to come down from.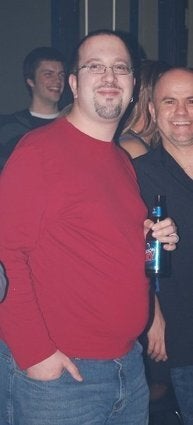 Lost It: Weight Loss Success Stories