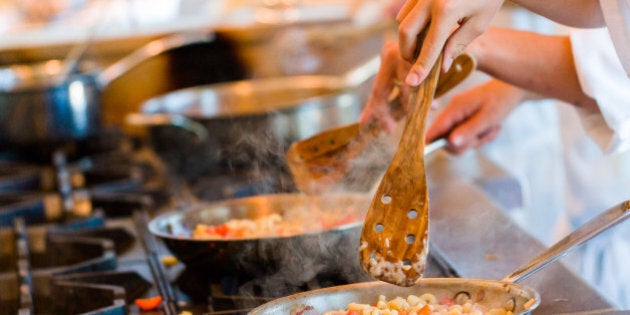 It's December, so stop slacking and start thinking about holiday gifts!
Have you got someone on your list who is trying to get healthier this year? I've got you covered with my list of food and nutrition gifts so you can get your shopping done quickly and make everyone happy on Christmas morning.
Whether your recipient is a budding chef or experienced in the kitchen, they'd probably appreciate some kitchen tools to help create healthy meals. A spiralizer to make pasta-like strands out of vegetables; a blender to mix their favorite smoothie; a slow cooker for awesome make-ahead meals, or a bento-style lunchbox are some good ideas. A gift card to a kitchenware store is also useful, since it's hard to know exactly what someone needs unless they specifically tell you. I got a gift card to Nella Cucina (a kitchenware store in Toronto) after attending an event once, and it was the best speaker's gift I ever got. People who love to cook are never done outfitting their kitchen!
Most communities have Community Supported Agriculture boxes, or CSA boxes, available to order. These are fabulous for a few reasons. First, you're giving the gift of fresh local produce, which is essentially giving the gift of health. Second, the boxes contain an assortment of produce, meaning your recipient will likely get items that they don't usually buy or maybe haven't even tried. So you're helping them to new foods. Third, you're supporting your local community, which benefits everyone. Win-win-win!
If you're not sure where to start, Google CSA and your city or town's name, and something should pop up.
So much fun. One of the barriers to preparing food I see most frequently is that people aren't sure how to cook! The gift of cooking classes (I prefer hands-on, not just demonstration-type classes) will give your recipient a lifetime's worth of cooking skills. Teach a man to fish...you know how it goes.
Whether it's a beginners course on how to prepare simple meals, or a specialized course such as one for ethnic foods, knife skills, or vegetarian meals, a cooking class is an experience that keeps on giving. Even more fun? Sign yourself up for the class too, and have fun together.
The Fruit of the Month club is older than dirt, but if your recipient is nuts like me and would get totally excited about getting six pounds of pineapple at their front door, this is the perfect gift for them. There are many different clubs that will deliver fruits, and an assortment of types: organic, exotic, fruit and nuts, even fruit and cheese. When you Google 'fruit of the month club', an impressive array of choices comes up. So do chocolate clubs, but you'll skip those, right?
Magazines are the gift that keeps on giving, and if your recipient is a reader, this could be a good option. It's inexpensive, and they get something every month. Just make sure you get them a subscription to a magazine that they're likely going to be into, and one that delivers credible nutrition information. I personally like Men's Health, Women's Health, and Fitness for their use of registered dietitians in the nutrition articles and little to no gimmicky nutrition advice.
My mother in law always gets me a gift card to Lululemon for my birthday, and no matter how you feel about the company itself, I love this yearly gift. If you know someone who is interested in being active, a gift card (instead of guessing their size, which could get awkward) to a sports store where they can buy running shoes, or an apparel store like Athleta or Lululemon, is a great way to motivate your recipient and get them suited up right. Even the New Balance stores have gorgeous workout wear and accessories, right down to free weights and yoga mats. You don't need to give them a large gift card either; any amount can be put towards gear or buy something smaller, like a pair of socks or pouch to keep their keys in while they're running. There's no need to guess: gift cards will let them choose whatever it is they want.
People tend to have a lot of possessions, and if your recipient is a person who has everything, consider making a charitable donation in their name to an organization that feeds and clothes people in need.
There are meal services, shelters, and food banks among other places that would be more than happy to get some much-needed donations. That way, you're feeding others and giving wellness to those who really need it.
Do Not Give These Things:
We know you mean well, but really...just no.
Unless your recipient specifically asks to be signed up to Jenny Craig or even given a gift of sessions with a registered dietitian, don't do it. The recipient must be ready to for nutrition intervention, and even though you might think they need it, they might think otherwise. Also, some people don't do well in groups. No matter how well you know them, forget it.
Same deal. Unless your recipient asks specifically for a gym membership, it's a no-go. They're expensive and if the person you give it to isn't ready to use it, it's a waste. Also, the optics of giving a gym membership or diet class to a person can be really offside. Nothing says "you're totally unhealthy so get off your ass and change your ways" like those gifts, and not many people take kindly to such an forceful message.
Buying a fad diet book for your recipient is like giving them more problems for the coming year. Thanks but no thanks.
Gadgets like a mini-StairMaster (the one that has just the steps, not the whole machine attached to the steps), or the Gazelle are bound to become dusty clothes hangers. Use-less!
Happy Shopping and have a healthy, joyful, and safe holiday season!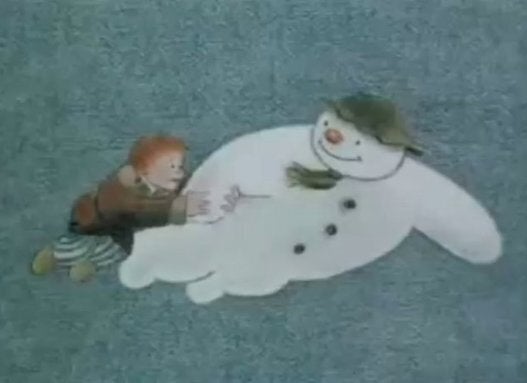 15 Things That Make Us Feel Christmassy