So your New Year's resolution is to eat healthier? Awesome! But let's be real, changing your eating habits can be difficult. You start out with the best of intentions but then life gets in the way.
One of my favourite secrets for staying on track is utilizing my slow cooker. This handy appliance can help make eating healthy simple, delicious and fun. Just throw all your ingredients into the pot in the morning, set on low and you'll have a nourishing dinner ready to go by night. It will save you a ton of time, money and help you stick to your goals.
Today, I wanted to share a recipe you can make in the slow cooker, and eat multiple ways throughout the week.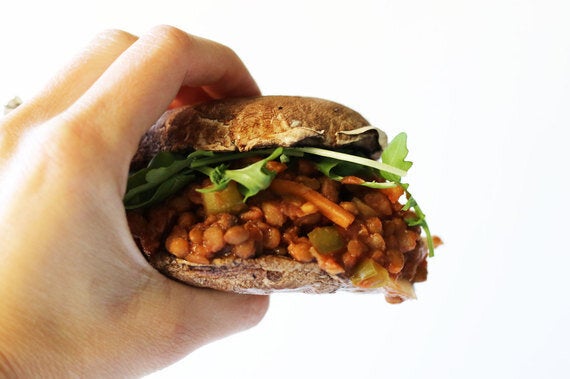 These slow cooker vegan sloppy joes are just as delicious as their meaty counterpart. They are budget-friendly and packed with protein. This is the perfect slow cooker recipe to make on a Sunday then serve multiple ways throughout the week. I highly recommend making a double batch if you have many mouths to feed!
2 cans of lentils (19 oz. each, drained and rinsed)
1/2 sweet onion (finely diced)
1 green bell pepper (finely diced)
2 cups mushrooms (sliced)
1 cup matchstick carrots
1 tsp garlic powder
3 tbsps yellow mustard
1/4 cup maple syrup
2 cups canned crushed tomatoes
1 tsp sea salt
1/2 tsp black pepper
Note: For a non-vegan version, you can swap one can of lentils for 1 lb ground meat like turkey, chicken or beef.
Combine all ingredients together in the slow cooker and use a spatula to mix well. Cover and cook on high for four hours or on low for six hours.
Remove lid, give it a good stir then serve it up as....
Portobello Vegan Sloppy Joes
Roast portobello mushroom caps in the oven at 400 degrees F for 10 minutes then top with a few spoonfuls of the sloppy joe mix. Serve with mixed greens and pickles.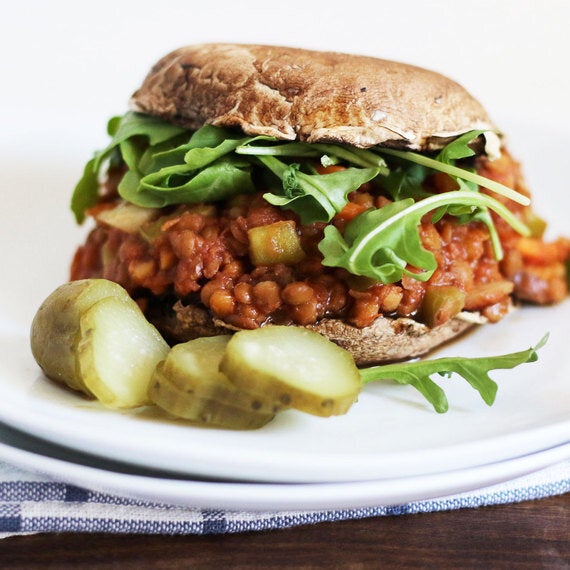 Spread the sloppy joe mix over a brown rice tortilla and bake in the oven at 400 degrees F for 12 minutes or until tortilla is crispy and golden brown. Remove from oven, slice and enjoy!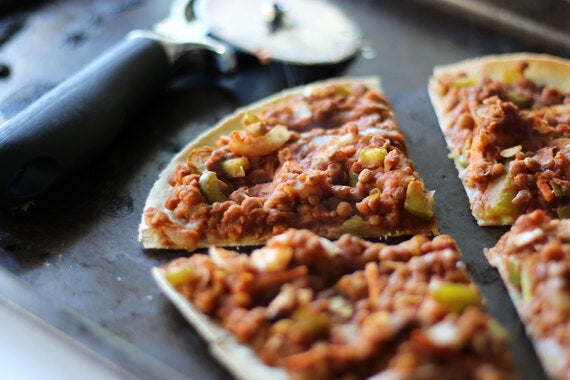 Preheat the oven to 410 and line a baking sheet with parchment paper. Use a pizza cutter to slice brown rice tortillas into 1/8's then bake in the oven for six minutes or until golden brown. Remove, dip and enjoy!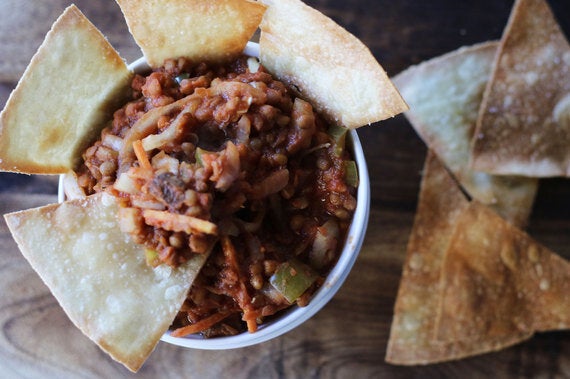 Fill 1/3 of a bowl with the sloppy joe mix, and the remaining space with quinoa and greens. Enjoy!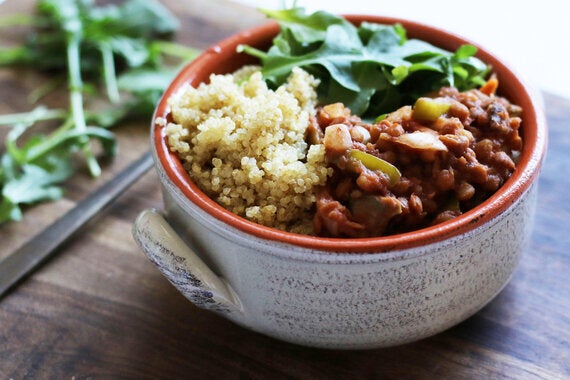 Sloppy Joe Stuffed Sweet Potatoes
Preheat the oven to 400 degrees F. Pierce each sweet potato several times with a fork. Place potatoes on a baking sheet and bake for 45 minutes. Let cool, then slice down the middle. Carve out some of the sweet potato flesh then spoon in the sloppy joe mix. Enjoy!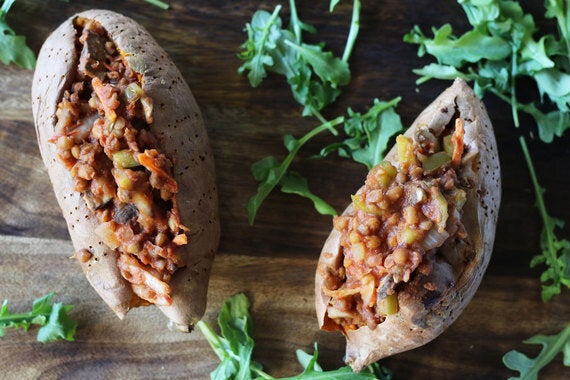 Want more recipes like this? Check out That Clean Life - a meal planning platform that makes eating healthy simple and fun. Our 21-Day Reset Program kicks off on Monday January 9, 2017.
Follow HuffPost Canada Blogs on Facebook