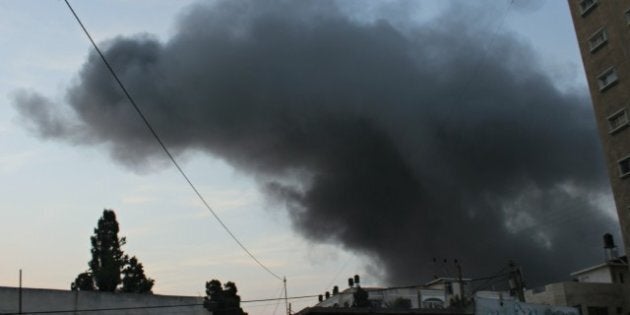 Instead of acting neutral, these leaders are putting their egso and political agendas ahead of everything else -- most disturbingly, the human life.
I have noticed one trend over the years: we in the West preach about justice until we lose air in our lungs, but when it comes to the Middle East, we fail to uphold the same principles we preach to the rest of the world. We stand behind Israel regardless of whether it is right or wrong.
Sadly, not only western leaders bury their heads in the sand when it comes to Israel, the media also compromises its principles of justice, which are supposed to be the foundation and building blocks of its news coverage.
Many outlets are repeating the same rhetoric that is heard by Israeli Prime Minister Netanyahu in describing Israel as the victim.
It is heart-warming to see intellectuals who stand up for justice and go against the current.
BLOG CONTINUES AFTER SLIDESHOW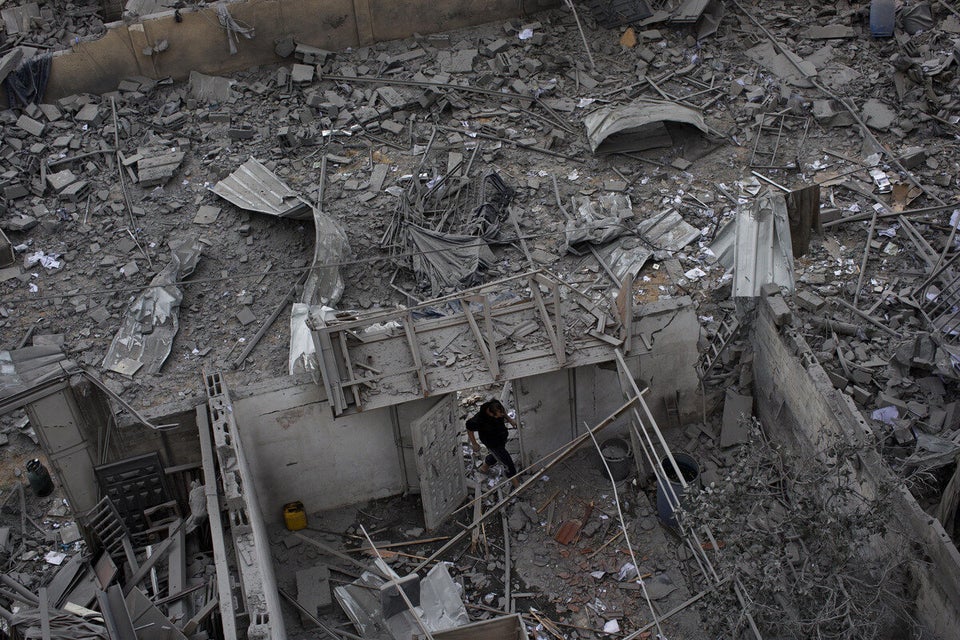 In describing the life of people in Gaza, she stated:
"Today, the people of Gaza suffer from a brutal blockade that has lasted for more than six years and isolation that has lasted for more than 20 years. Israel strictly controls imports into Gaza and exports are virtually non-existent. Palestinian life is so controlled by Israel that the Israeli government even sets policies on the minimum number of calories needed to prevent malnutrition."
Battu, who lived in Gaza during the last conflict, continued:
"access to the sea -- one of their main sources of livelihood - is strictly curtailed and the water of the Gaza Strip is barely drinkable, with less than 5 per cent of their water supply fit for human consumption. Today, Gaza is an open-air prison and it comes as little surprise that UN agencies recently concluded that, in a few years, Gaza will become unlivable."
She dispelled the myth that is being repeated by Obama and Harper that Israel has repeatedly asserted that any "democratic country" such as Canada would do the same and that it was left with no choice.
"These are patently false assertions," Battu said. "What Israel fails to explain is that other democracies have not maintained a brutal 45-year military occupation over another people; that other countries have not denied freedom to another people for decades; that other countries do not routinely expropriate land for Jewish-only housing and roads and that democratic countries do not control virtually every aspect of the lives of another people (including caloric consumption).
In spite of the doom picture in that region, Battu, who is a Canadian lawyer now living in the West Bank, sees a solution in the horizon:
"Israel can easily end its military rule over Palestinians -- in both the West Bank and the Gaza Strip -- and allow Palestinians to live in the freedom and dignity that is their right and that of others around the world. Continuing to maintain control over the lives of others is only a recipe for disaster...History has demonstrated that no subjugated people will willingly live under oppressive rule. The Palestinians are no different. The time has come for Israel to end its oppressive rule and allow the Palestinians to live in freedom."
The media has been complicit in not telling us the way things are regarding the suffering of the Palestinians.
After a recent visit to the Gaza strip, Noam Chomsky had painted a picture of what it feels to live in the deplorable condition of the Palestinians in Gaza.
He wrote, "Even a single night in jail is enough to give a taste of what it means to be under the total control of some external force."
Chomsky, who is a Professor of Linguistics at the Massachusetts Institute of Technology and renowned political activist and writer added, "it hardly takes more than a day in Gaza to appreciate what it must be like to try to survive in the world's largest open-air prison, where some 1.5 million people on a roughly 140-square-mile strip of land are subject to random terror and arbitrary punishment, with no purpose other than to humiliate and degrade."
It shocking to see how the situation is escalating and sadly everyone in the western leadership including Canada is putting all the blame on the Palestinians.
The Israel government has gone as far as to vow a Palestinian "holocaust."
As reported in the Daily Telegraph, a senior Israeli politician provoked controversy today when he warned that Palestinians firing rockets from Gaza would be punished with a "bigger holocaust" from Israeli armed forces.
Leaders of Canada, the US and the UK should uphold the principle of justice with regards to this conflict.