Call it a twisted capitalistic fairy tale.
Time and again, those of us barely scraping by on precarious appointments in the hospitality and retail segments of the tertiary sector of the economy -- better known as the service industry, are fed the same exhausted occupational rhetoric:
Prosperity in the "new economy" requires flexibility and sacrifice on the part of the labour force. In order to keep domestic industries competitive, workers must "redefine" what they expect from the employee-employer relationship.
Translation -- welcome to the precarious labour trap.
A trap characterised by insufferably low wages, a lack of collective representation, few benefits, and little to no job security. Where workplace conditions are seldom regulated, scheduling is inconsistent, employees have no input in the labour process, hours can be too sporadic and/or too overwhelming, and insufficient income levels feed an expanding disparity gap that erodes any hope for social mobility by keeping workers trapped in a crippling cycle of poverty, instability and unhappiness.
Of course, many of Canadians today -- myself included, were probably introduced to the working world in this sort of precarious service industry environment. Selling clothes, stocking shelves, running trays, scrubbing floors, these jobs -- and the thousands of others in the retail and hospitality industries -- have played an integral role in any developed economy since the onset of the industrial revolution.
The difference between precarious service work in Canada today, and the work of generations past is that this sort of ungainly employment is no longer a stepping stone to more fulfilling and secure opportunities. Globalisation via advancements in information technology have led to the worldwide outsourcing of labour, gradually replacing steadier vocational opportunities in industries such as resource extraction and manufacturing with more temporary, perilous, and unfulfilling service work.
Today, almost half of Canada's total labour force employments -- 46 per cent to be exact, are working precarious and temporary jobs in service-related industries such as retail, accommodation, and food services. Yet according to the Martin Prosperity Institute at the University of Toronto, this huge minority accounts for only 35 per cent of the total employment income earned in this country.
In comparison, the so-called "creative class" segment of the service industry -- knowledge-based workers such as those in healthcare, business, finance, the legal sector, and education -- account for only 29 per cent of all jobholders in Canada, yet they earn 42 per cent of the total employment income.
According to the latest findings by University of Waterloo's Canadian Index of Wellbeing, the quality of life in Canada has dropped 24 per cent since the onset of recession in 2008 and 2010. Additionally, in the 17-year period between 1994 and 2010 -- the phase during which the Canadian economy completed its outsource-driven shift from manufacturing to service work -- the GDP grew by a robust 28.9 per cent, while general quality of life inched up to a relatively meagre 5.7 per cent.
Unsurprisingly, these quantified decreases in life quality are not felt equally across all socio-economic statuses. The most vulnerable workers -- those caught in the precarious labour trap, continually see the biggest reductions in their quality of life.
And while to some extent all genders and ethnicities are engaged in marginalised work, according to a recent study titled Precarious Employment in the Canadian Labour Market out of York University, women, racial minorities, new immigrants, Aboriginal populations, persons with disabilities, single parents, youth, and older adults account for a disproportional amount of the precarious labour force.
But why is this sort of work a "labour trap" you ask? Why can't those vulnerable workers employed in low paying and insecure jobs during an economy of stagnation just make the time to find employment that is more personally and fiscally fulfilling?
For starters, precarious work doesn't allow for the luxury of a savings account -- rent, debt and food make sure of that. Instead, vulnerable workers are chained to their paychecks, relying solely on their modest earnings to support children, parents, and themselves. In reality, they literally cannot afford to take time off, as one missed payday could mean repossession, starvation, eviction, or worse.
Hence the precarious labour trap -- where vulnerable workers are getting paid so little they can't afford to stop working.
What's more, they have limited opportunities to access training or education that would allow them to upgrade their skills -- meaning vulnerable workers are less likely to acquire the stable and better-paid work necessary to break the cycle of long-term economic helplessness which perpetuates the precarious labour trap.
Not only is this cycle curbing the potential of millions of Canadians, but according a report titled Vulnerable Workers and Precarious Work by the Law Commission of Ontario, vulnerable work is directly correlated to dozens of physical and mental health issues such as high stress, bodily harm, poor diet, overexertion and at risk pregnancies due to no maternity leave -- issues which end up costing the healthcare system and therefore the taxpayers billions of dollars.
Couple these preventable health costs with the fact that governments are at times forced to subsidise unliveable wages through social services and the precarious labour trap can end up costing taxpayers more money than if we simply paid precarious workers in service-related industries a "living wage" -- i.e. the minimum income necessary for a worker to meet the basic needs for a lifetime -- in the first place.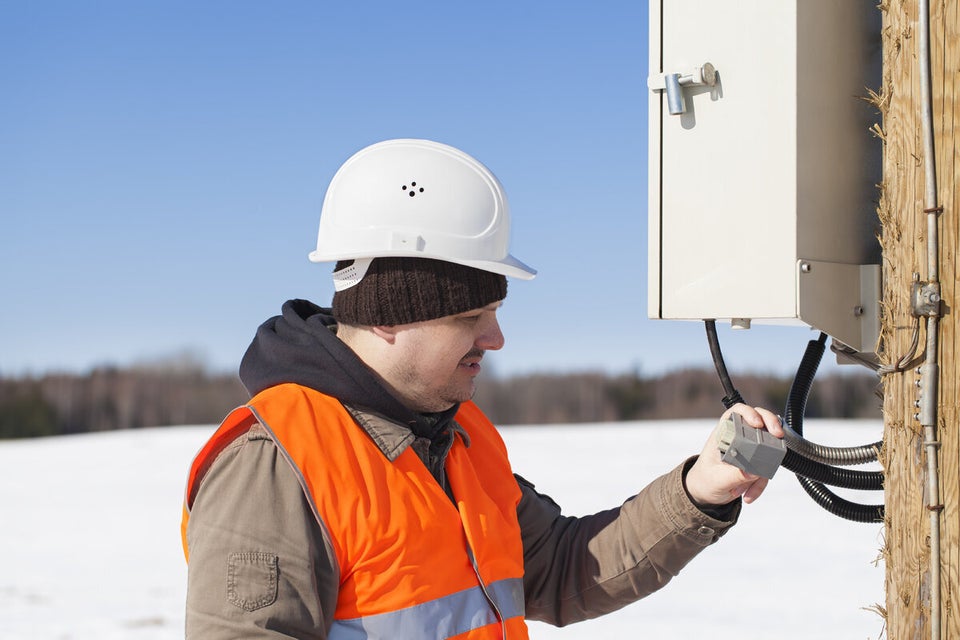 Change In Employment Since Recovery Began