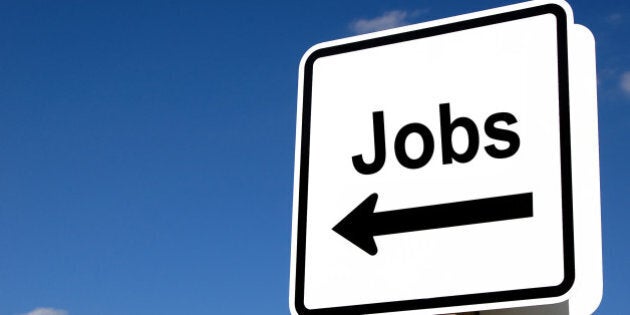 A global youth population of unprecedented scale is preparing to enter the world of work at a time of seismic shifts in the nature of employment. The 1.8 billion young people on our planet have the potential to not only enlarge the global economy, but also to mainstream sustainable growth. Yet these vast reserves of human capital are inhibited by a daunting reality, in which 621 million youth (45 per cent) are currently not pursuing education, employment, nor training. The current picture is especially concerning in the Middle East, North Africa, Sub-Saharan Africa, Latin America, the Caribbean, and Asia. Concrete targets for youth employment as well as cooperation between governments, private employers, and educational institutions are vital, as reaffirmed last month by young leaders representing G20 countries.
At the Y20 Summit in Istanbul, Turkey, delegates urged G20 Leaders -- who will meet in Antalya in November -- "to adopt a concrete, quantifiable and collective target on reducing youth unemployment over 10 years in their respective countries." G20 Labour and Employment Ministers responded to the Y20 in early September by agreeing to "reduce the share of young people who are most at risk of being left permanently behind in the labour market by 15 per cent by 2025." G20 efforts in this regard will target low skilled or informally employed young people and the young people who are neither in employment nor in education or training (NEETs).
The inclusion of these clauses in both the Y20 Communiqué and the ministerial Ankara Declaration is timely, as the issue of youth unemployment is explicitly addressed as a priority for Turkey during its term as G20 host. In Turkey, nearly 18 per cent of youth are unemployed, and the country is becoming increasingly attuned to the consequences -- early-career "employment scarring" is leaving young workers with lower career prospects and reduced long-term earnings.
The implications of such scarring extend beyond the realm of economics to society and security, as frustration may lead struggling young people to adopt negative coping practises, such as crime, or render them vulnerable to extremist messaging and radical recruitment. As G20 host, Turkey conveys a commitment to inclusiveness, ensuring "the benefits of growth and prosperity are shared by all segments of the society." G20 governments must therefore work to empower youth to build skills and achieve mastery such that their labour will be fulfilling and will add value to their communities.
Coincidentally, just days before the Y20 Summit, the Solutions for Youth Employment (S4YE) coalition unveiled its ambitious five-year strategy to "provide catalytic support to employment and productive work for 150 million youth by 2030." The coalition, which includes the International Labor Organization (ILO), the World Bank, Youth Business International, and Accenture among its members, advocates an approach grounded in public-private partnerships. S4YE is uniquely positioned to link actors, disseminate knowledge about youth employment strategies, and "catalyse the promotion of public, private, and civil sector innovations and operations that scale promising youth employment practices."
At the Y20 Summit delegates were forced to confront prior assumptions and actively seek evidence to justify policy recommendations. Gathered in the hotel lobby negotiating informally as the clock passed midnight, many of us were quick to suggest entrepreneurship (and government policies promoting an enabling environment for entrepreneurs) as pivotal to any strategy for combating youth unemployment. However, the Australian delegate, a doctoral candidate in the subject, noted the lack of evidence for entrepreneurship as a pathway for empowering unemployed and disengaged young people. Narrowing our focus somewhat, we later voted to advise G20 Leaders to create "fiscal incentives to equalize the cost-benefit ratio of employing young people." Delegates recognized that hiring young people may entail a degree of risk and involve extra investments, such as training, and there is a vital role for governments in incentivizing the recruitment of new talent.
The Canadian delegation from Young Diplomats of Canada placed particular emphasis on the need for heightened government protection of young workers in an age of precarious employment arrangements. One of the key controversies of Uber, to use a stark example, is that its workers may be left without insurance in the event of an accident while driving a passenger. Virtual employment scenarios like Uber are expected to flourish over the coming years, and it is critical that steps be taken to mitigate vulnerabilities in accordance with the ILO's Decent Work Agenda.
As mentioned, Istanbul was a fascinating setting for deliberations on youth employment. Though Turkey's youth unemployment rate is significantly lower than that of many countries in the Middle East and North Africa, the country suffers from a significant skills mismatch and a high proportion (an average of 34.3 per cent from 2006-2012) of 'NEETs,' youth aged 15-24 who are neither in employment nor in education and training. This proportion is likely higher when one includes the nearly two million Syrian refugees residing in the country. Preventing a "lost generation" among these refugees will require not only investments in education, but also steps towards labour market integration. No small task for a country navigating a political tempest, resurgent instability in the Kurdish southeast, and violence linked to Sunni Islamist extremism.
Y20 delegates devoted particular attention to the mismatch between skills learned in formal education and market demands. Mismatches directly contribute to increased youth unemployment, but even for those who do manage to find a job, today's dynamics make it difficult to become (and stay) an "untouchable" -- to use Thomas L. Friedman's term for those employees who have the "right" education "to invent smarter ways to do old jobs, energy-saving ways to provide new services, new ways to attract old customers or new ways to combine existing technologies."
To address the skills mismatch, G20 governments must increase students' access to information about labor market demands. They must work to improve communication between employers and education providers to ensure curricula are relevant and allow students to develop analytical and problem solving skills. And they must increase access for young people to (fairly remunerated) work experience opportunities within tertiary education.
Despite its low profile, the Y20 is enabling constructive engagement on some of the most important issues facing G20 economies and societies. Delegates' dedication to consulting youth and policymakers within their countries significantly strengthened the summit discussions. The resulting recommendations merit further research and should carry similar weight as those developed by other G20 affiliate groups, including the Business-20 and the first ever W20, addressing women's empowerment.
We can assume November's G20 summit will be dominated by discussions of economic resilience and financial stabilization, yet Turkey's stated commitment to promoting inclusiveness presents a unique opportunity to mobilize private-public partnerships for engaging youth in work that is not just decent, but meaningful.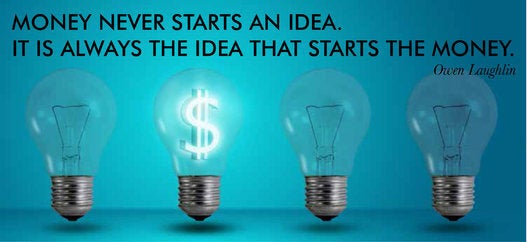 Steps To Setting Up Own Business