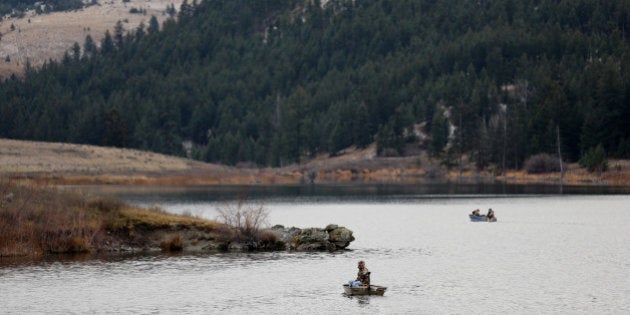 I am profoundly disappointed with the federal government's approval of Kinder Morgan's Trans Mountain Expansion Project (TMX). As an intervenor in the National Energy Board (NEB) hearings, I witnessed first hand that the process was fundamentally flawed.
Prime Minister Justin Trudeau defended his decision saying the science backed him up, but none of the evidence submitted to the NEB was tested by cross-examination and scientists are publicly questioning the approval.
High profile intervenors like economist and former ICBC CEO Robyn Allan withdrew from the process stating that the hearing was flawed. Prime Minister Trudeau promised to fix the broken regulatory process so Canadians could be confident in its recommendation. Instead, he used the faulty science to defend his decision. Unbelievable.
Mr. Trudeau's political decision excludes indigenous people, including the W̱SÁNEĆ in Saanich North & the Islands. This decision forces indigenous communities into protracted and costly court battles to defend their rights and that is not how a responsible government should be doing business, particularly one that promised to create a new nation-to-nation relationship with indigenous people.
While the TMX debate has largely been focused on pipeline politics, in Saanich North and the Islands it is about tanker traffic. The 500 per cent increase in tanker traffic in the Salish Sea drastically increases the threat of an oil spill and that has people concerned in all parts of our riding.
People are concerned about the fate of the Pacific salmon and the endangered southern resident killer whales. They are worried about negative impacts on property values, recreation activities and quality of life.
A spill of diluted bitumen would be devastating. Dr. David Farmer, a Central Saanich resident, and retired oceanographer used his expertise to question the evidence put forward by Kinder Morgan, the government ignored it.
It makes sense to invest in a 21st-century economy rather than in infrastructure that commits us to fossil fuel expansion.
Transportation Minister, Marc Garneau, the Minister of Transport, recently admitted that part of the Oceans Protection Plan is to figure out how diluted bitumen actually interacts with ocean water. Instead of first figuring out how they'd actually clean up a spill, the federal Liberals are willing to build first and think about the consequences later.
Raincoast Conservation Society has provided evidence highlighting how propeller noise would negatively impact Orcas in the Salish Sea. The habitat of this endangered species is under constant threat, this project could mean their extinction.
We continue to move unprocessed resources out of our country at alarming rates. Pipeline proponents have based their support of this project on its potential job creation. There is no question that we will continue to extract and use oil as we transition to a carbon-less economy but pipeline construction jobs are temporary. Why are we not investing in upgrading and refining Alberta oil in Alberta, creating long-term employment and resource development for the benefit of Canadians?
At the same time, let's invest in transforming our fossil fuel industry into a clean energy industry through innovation, research, and development. It makes sense to invest in a 21st-century economy rather than in infrastructure that commits us to fossil fuel expansion. Prime Minister Trudeau is just wrong when he suggests that this pipeline will help us address climate change.
British Columbians do have a say. Premier Christy Clark has a choice to make. It is not in her political interest to support the TMX pipeline because it is not in the interest of our province. She cannot hide beneath her so-called five conditions any longer.
In Saanich North and the Islands we can show Premier Clark that a decision to support the TMX pipeline is a mistake. I have proven that I am willing to stand up for our coast, and I promise that I will continue to stand up for the Salish Sea. My commitment to our home is unwavering and the B.C. Greens are the only party that has consistently be against this project.
Follow HuffPost Canada Blogs on Facebook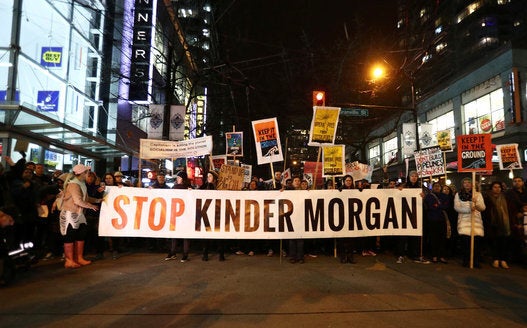 Vancouver Kinder Morgan Pipeline Protests